Back to overview
Bridging the Knowledge Gap, Generating Research and Insights from Sudan's Transition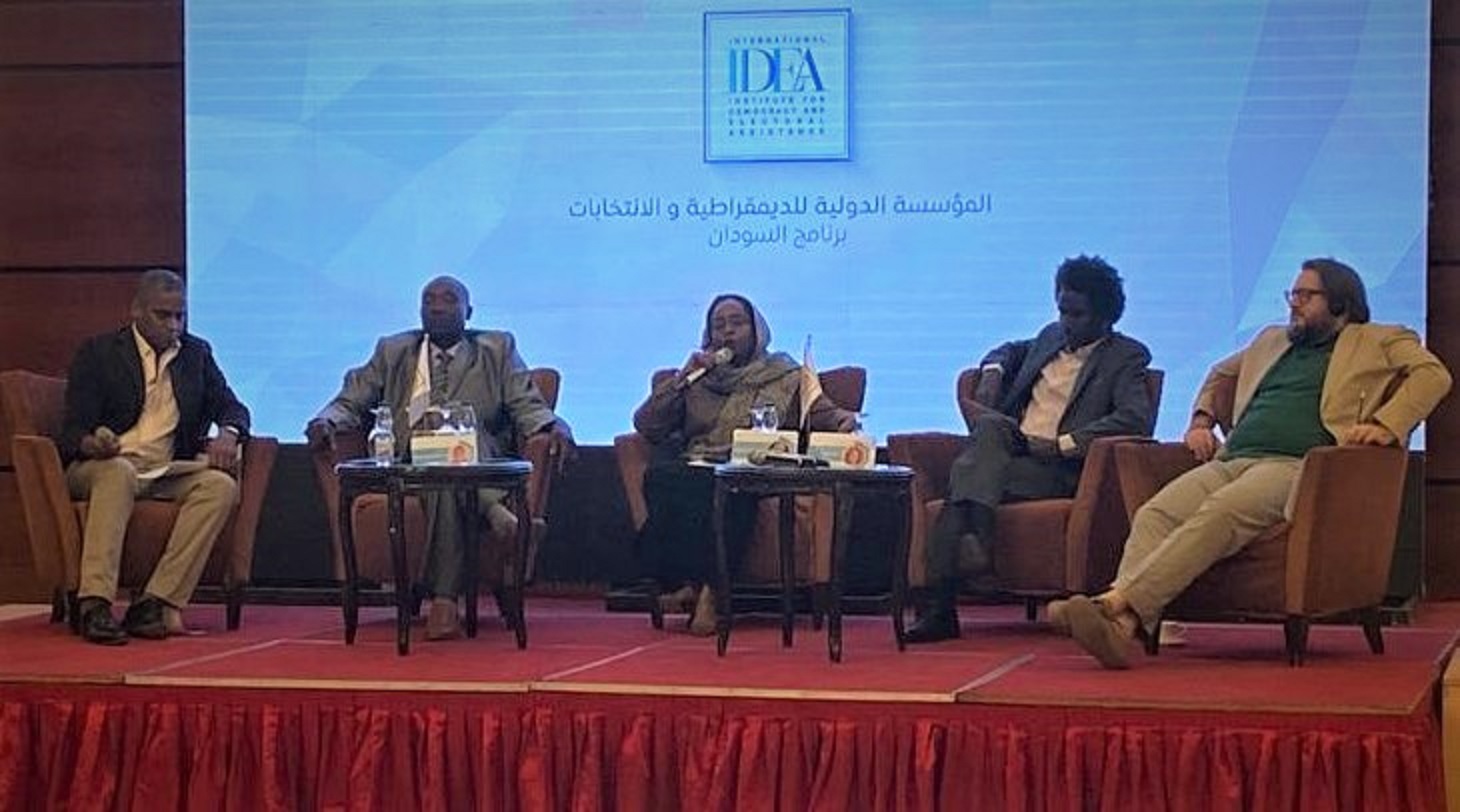 On 25 October 2021, following months of political unrest, the military staged a coup on the transitional order and took power—dissolving the civilian government, deposing the Prime Minister, and imposing a state of emergency. Despite declarations made by the military leaders to resume the country's transition to democratic rule and reconstitute a civilian government for the transitional period the situation remains precarious and with little evidence to suggest these declarations will materialize. More recently, the mounting political unrest and lack-luster performance of the transition period which eventually led to the military staging the coup has further complicated Sudan's transition and created further divisions amongst Sudanese civil society and political forces.
As the impasse continues, there is a need to provide decision makers with accurate information on existing options and their implications—both in the short and long term. Towards this end, International IDEA, in collaboration with Khartoum University, Peace Research Institute, brought together Sudanese experts to dialogue and re-examine the current context and identify gaps in knowledge/intelligence that may support democratic change. By organizing a two-day workshop to gather a group of carefully curated experts who would together identify a few thematic areas and topics which represent current gaps in knowledge/intelligence in relation to Sudan's transition to democracy. Outputs from the workshop would be used to produce research and/or knowledge products that might be targeted at specific policy and decision-makers invested in Sudan's transition to democracy. 
The goal of the workshop is to explore and discuss the prevailing context in Sudan and converge around a few thematic areas and topics that warrant further structured research and analysis. Two moderated panels will set the stage for the discussions around the lessons from other countries that have undergone previous transitions elsewhere in the world, the nexus between homegrown and foreign affiliated and facilitated solutions, the tripartite mechanism experience in facilitating dialogue, the challenges and opportunities for interparty dialogue mechanisms.