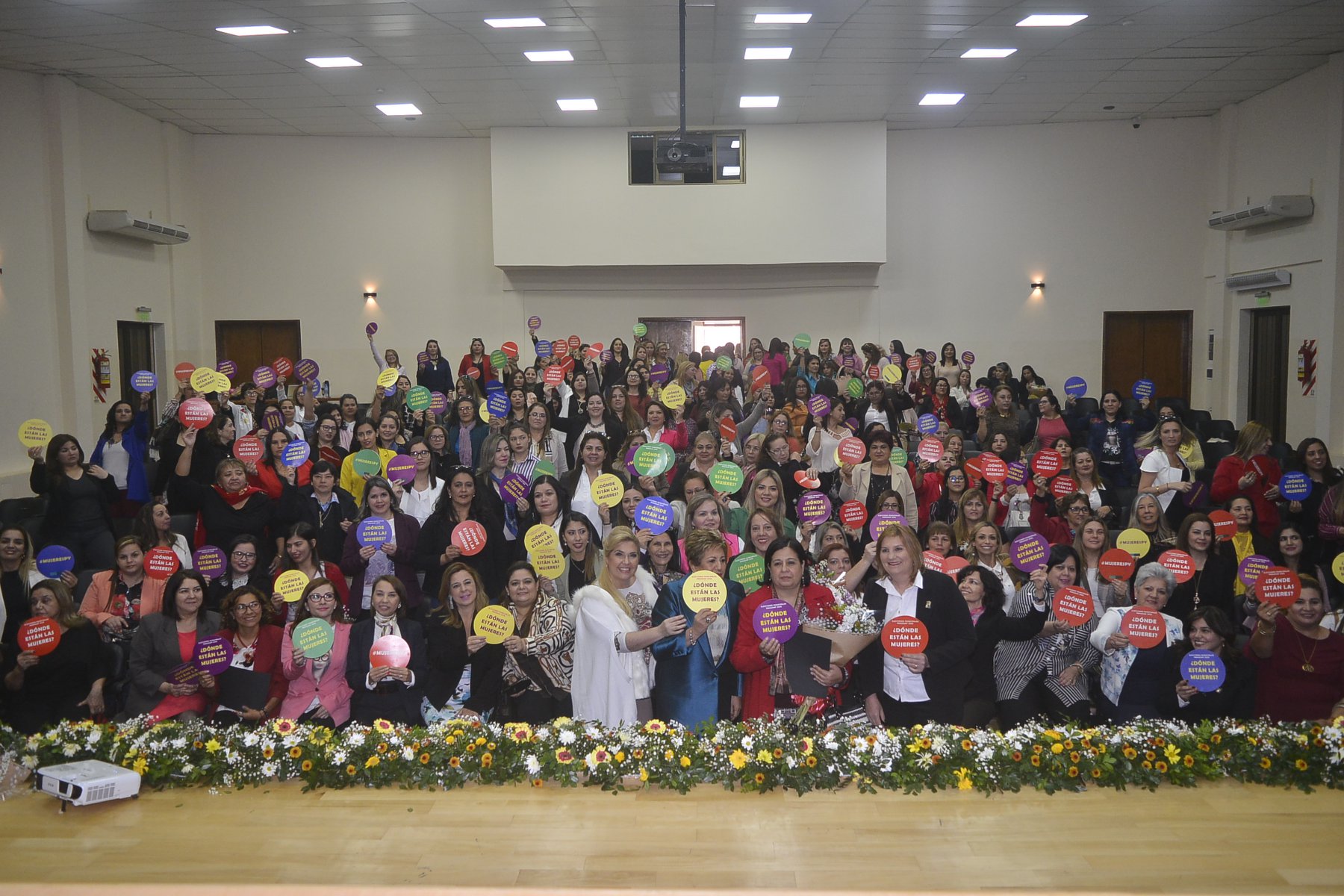 A meeting of women's networks in Paraguay, 24 August 2019. Photo credit: International IDEA
<p>Pushing gender parity and youth participation to the forefront of the political agenda</p>
Pushing gender parity and youth participation to the forefront of the political agenda
Alejandra Sanabria and Maria Sol Arrúa, believe that politics should not change a woman when she gets involved with it. Instead, women should actively be changing the political system. Sanabria, a 25-year-old Paraguayan, was one of hundreds who took part in a programme put in place by International IDEA in 2018 and 2019 that sought to empower women and young people in Paraguay. Programme participants are better prepared to take part in the political decision-making process and know more about how to run in upcoming elections.
Sanabria is a graduate of the EU-funded Political Training School for Women Leaders, a joint initiative of International IDEA and the Superior Tribunal for Electoral Justice, funded by the European Union with additional support from the United Nations Development Programme.
The curriculum focuses on political participation, especially women's participation and gender equality.
'Something I learned is that when a woman gets involved in politics, the woman changes, but when many women get involved in politics, politics change.' — Alejandra Sanabria, graduate, Political Training School for Women Leaders (quoting former Chilean President Michelle Bachelet)
The training and other programmes from International IDEA also generated opportunities for interparty dialogue in Paraguay. This led to discussions on the role of women and youth in the history of democracy as well as international good practices for the inclusive participation of women, youth, and other underrepresented groups in politics and elections.
International IDEA's work to build the inclusive participation of young voters and women helped to place gender parity at the forefront of the political agenda, helping to improve the quality of democracy in Paraguay.
After graduating from the Senate's Political Training Academy for Women, another International IDEA initiative led by Paraguay's Senate's Equity and Gender Commission with additional funding from Taiwan, María Sol Arrúa, said it opened her eyes to getting more women involved in the political process.
'I realize now that all women, despite our differences, have a common struggle. I have found the purpose of normalizing female leadership and aspirations for public office. To be a young woman who wishes to be President of the Republic is normal!' — María Sol Arrúa, graduate, Senate Political Training Academy for Women.
Through the Political Training School for Women Leaders, International IDEA supports the political party system in Paraguay to become more inclusive, responsive and accountable to all citizens.
Read more stories about International IDEA's results in our Annual Outcome Report 2019: Democracy In Action.