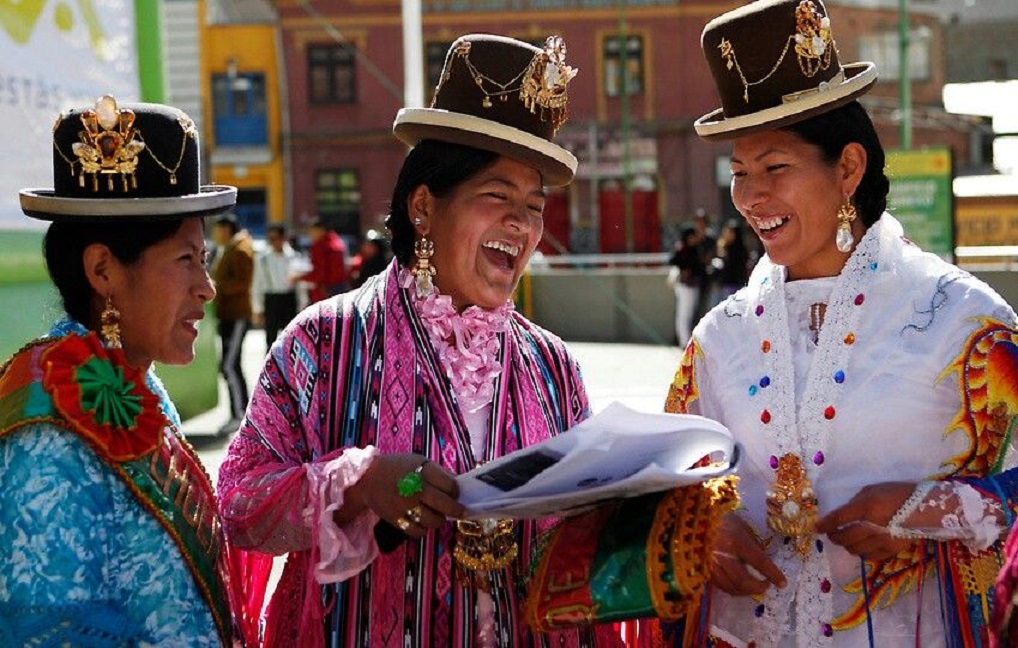 Image credit: Pinterest
In a still patriarchal and macho society, Bolivia managed to establish political parity in national regulations, but that does not solve the difficulties that women must face in order to be present in politics. And it is not only about violence and political harassment but also about the enormous burden of care assumed by women almost exclusively due to the weight of patriarchal culture.
Este artículo está disponible en español.
Jacqueline Pozo, a young woman from Cochabamba and a mother, is currently a departmental assembly member. Despite the enormous difficulties that the exercise of politics entails for a woman, she became President of the Departmental Legislative Assembly and knew how to promote the Violence Against Women Law in her department.
"Definitely for us women, politics is a battlefield, each time they seek to close spaces for us and they do it naturally, they do not even realize what is wrong by not seeing us as equals. The support of International IDEA to strengthen my leadership as a young woman and as a woman has given me tools to survive on this battlefield and achieve my goals ", said Jacqueline Pozo.
In another corner of the country, Mariela Baldivieso, a young woman from Tarija, mother and activist for children's rights, managed to stand out as an exemplary citizen in her department, being a key pillar in the national campaigns to become a National Deputy. Mariela began as a young activist from an early age, she comes to political life to enhance her advocacy capacity and she was elected in 2020.
"For me in particular, International IDEA has given me light to understand that formal politics was going to give me the tools to be able to influence in a real way, it has given me tools so that my capacities are stronger and I am not limited as a young person or a woman in the political sphere."
International IDEA in Bolivia generated processes to strengthen advocacy capacities in women and youth, in which Jaqueline Pozo and Mariela Valdivieso participated. These spaces gave them tools that enabled them to exercise their political rights with greater force, generate their political profile and achieve their advocacy objectives. Both rights activists managed to enter formal politics to generate real changes in public policies, using their spaces of power to have a real and direct impact on the issues that most concern them.
All the tools that were provided to them by the Democracy, Gender and Youth Project, financed with the support of the Swedish embassy, ​​were key to their political life, regardless of their different identity or party affiliation, as the difficulties and challenges they have had to confront are basically similar. In these spaces, these two women managed to take the reins of public policy, influencing the development of innovative legislation in the country.