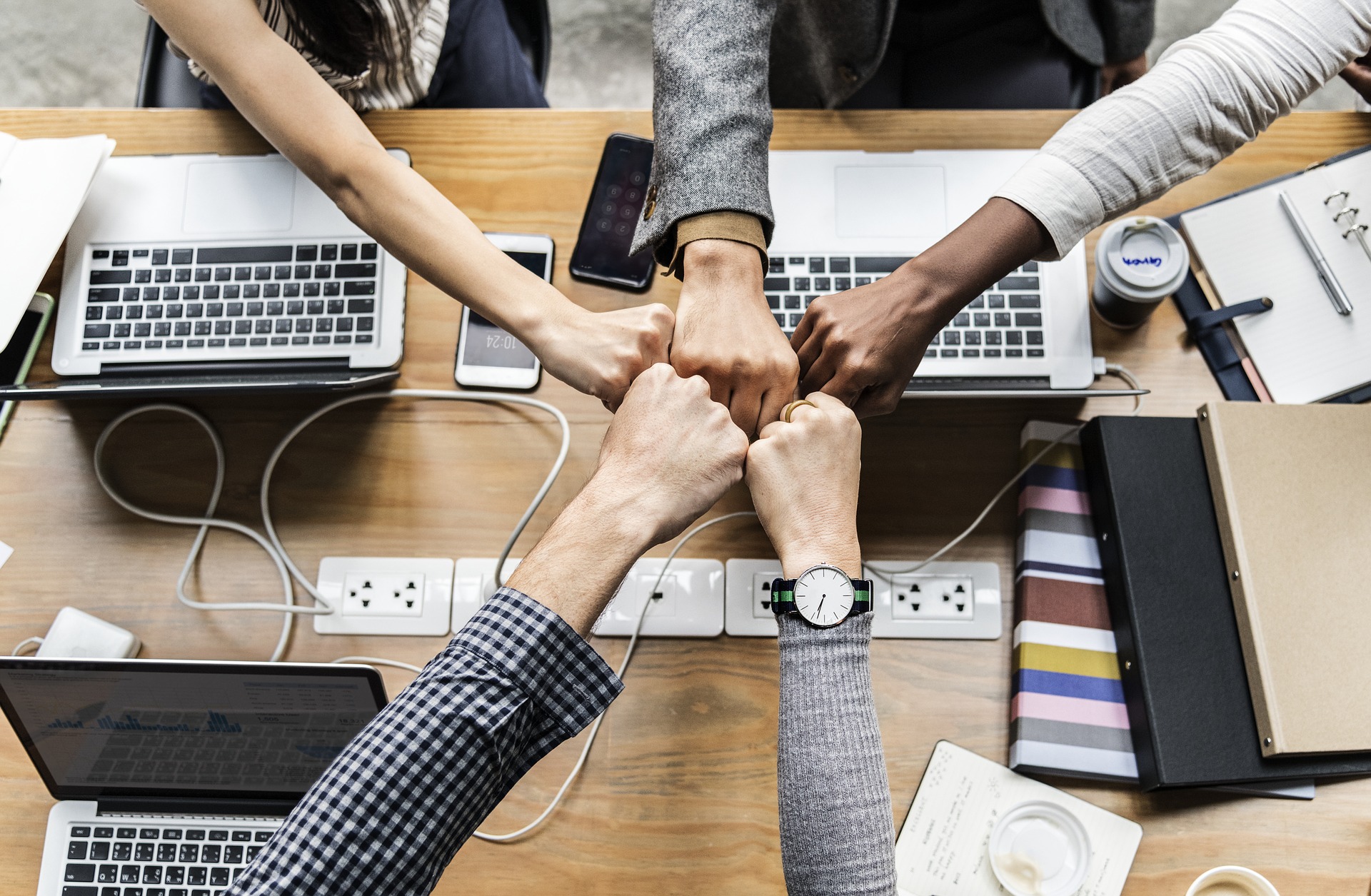 Image: Rawpixel
Today, we are sharing much more than just holiday pictures with each other online. We are sharing our car rides, our homes, our meals and our money. We are reconnecting with each other again in more direct ways. The old intermediaries—the taxi company, the travel agent, the bank—are being challenged by the Ubers, Grabs, Airbnbs, Snapgoods, and Kickstarters of today's digital sphere.
People are sharing ideas too. More of us are finding creative ways to rally behind one another and collaborate, ultimately allowing us to influence decisions on the issues we care about. Are we evolving into societies where our individual power to connect and make decisions is, often literally, in our own hands?
Democracy may just be the next domain where 'sharing is caring' becomes a reality. Some will remember with nostalgia, the time when democracy was about casting your vote for elections every four to five years. When becoming a politician was a career choice and when party membership defined your political alignment. Those times may soon be over.
Politics seems too important to be confined to the hands of politicians alone. Today, people power can be a click or like away. Participation and representation are catching up with the times. Are our traditional political intermediaries keeping up?
The rise of people power
Representative institutions are essential for democracy to work, but in many of the world's regions, they show signs of wear. Consider, for instance, global measures of public trust. The Edelman Trust Barometer 2017 placed trust in government at its lowest over the last 17 years (41 per cent), while the World Values Survey reported that trust in political parties by 2014 had stagnated or declined in all regions but Europe, when compared to 1994 levels.
It should come as no surprise then that new citizen engagement initiatives and innovations have been emerging around the world. A 2016 Pew Research Center survey for example, shows that a global median of 66 per cent say direct democracy—in which citizens, rather than elected officials, vote on major issues—would be a good way to govern.
Protest and hashtag movements dominate daily headlines, showing their capacity to create real change. In recent months, activists pushed Saudi Arabia authorities to allow women to drive cars again, Nigeria's #NotTooYoungTooRun campaign resulted in laws to lower age limits to stand for election, Armenia's people protest lead to a new government and political movements in Hong Kong and Taiwan continue to push for democratic self-determination.
Online platforms like change.org and Avaaz can turn local problems into global campaigns within a matter of days. The former reports that nearly every hour a petition in the platform achieves victory, while the latter counts the Paris Climate Accord and Open Internet amongst the dozens of causes it helped achieve. Offline" citizen forums are experimenting with deliberation, co-creation and sortition as guiding principles. These developments are transforming the way we are governed, and often for the better.
The potential of people power calls for action to institutionalise innovative mechanisms that engage citizens in politics in a way that complements, improves and changes, rather than replaces, political parties and legislatures.
Catching up with the times
People are reinventing participation and representation because democracy continues to be in demand. Democracy has shown resilient properties over time and has adapted to the challenges that have characterised the 21st century, namely adaptation, recovery, flexibility and innovation, according to the Global State of Democracy report 2017.
For people's energy to remain geared towards the greater good, and to avoid (violent) disruptions, it is time to rethink the interface that exists between people and their political intermediaries. The future demands representative institutions adapt to the rapidly changing methods that are available to capture and respond to citizen influence.
In keeping track of citizens' demands and needs, and being responsive to them, the challenge for our institutions is to meaningfully connect citizens and their representatives. This requires enabling conditions, mechanisms and organizational structures for the citizen-representative interface that are inclusive, innovative and allow for influence.
The way forward: it takes two to tango
Most importantly, the key to changing perspectives is to look at democratic innovation through the eyes of both the people and politicians, to widen our understanding of what politics is all about. This means looking at institutions from an outsider perspective and challenging traditional, often vertical, structures and systems for opportunities for citizens to engage.
Harnessing the power of innovation to drive a renewed sense of connectedness between institutions and those they serve can entail, among others: 
Adapting policies and legislation, tools and practices to respond to the people's contemporary needs and demands.
Learning from the way social movements, citizen platforms and political activism are influencing and permeating political parties, parliaments and governments.
Adopting digital technology to facilitate communication and transparency of political leaders.
Looking at local level innovation, as the city and municipal level is gaining traction as an innovation space for citizen engagement.
Considering participatory and deliberative processes to complement representative democracy.
A shared democracy happens at the interface of citizens and institutions. As like-minded people continue to find new ways to connect and share ideas, come together to put them into action, so too will they redefine the way they and their governments engage with each other.