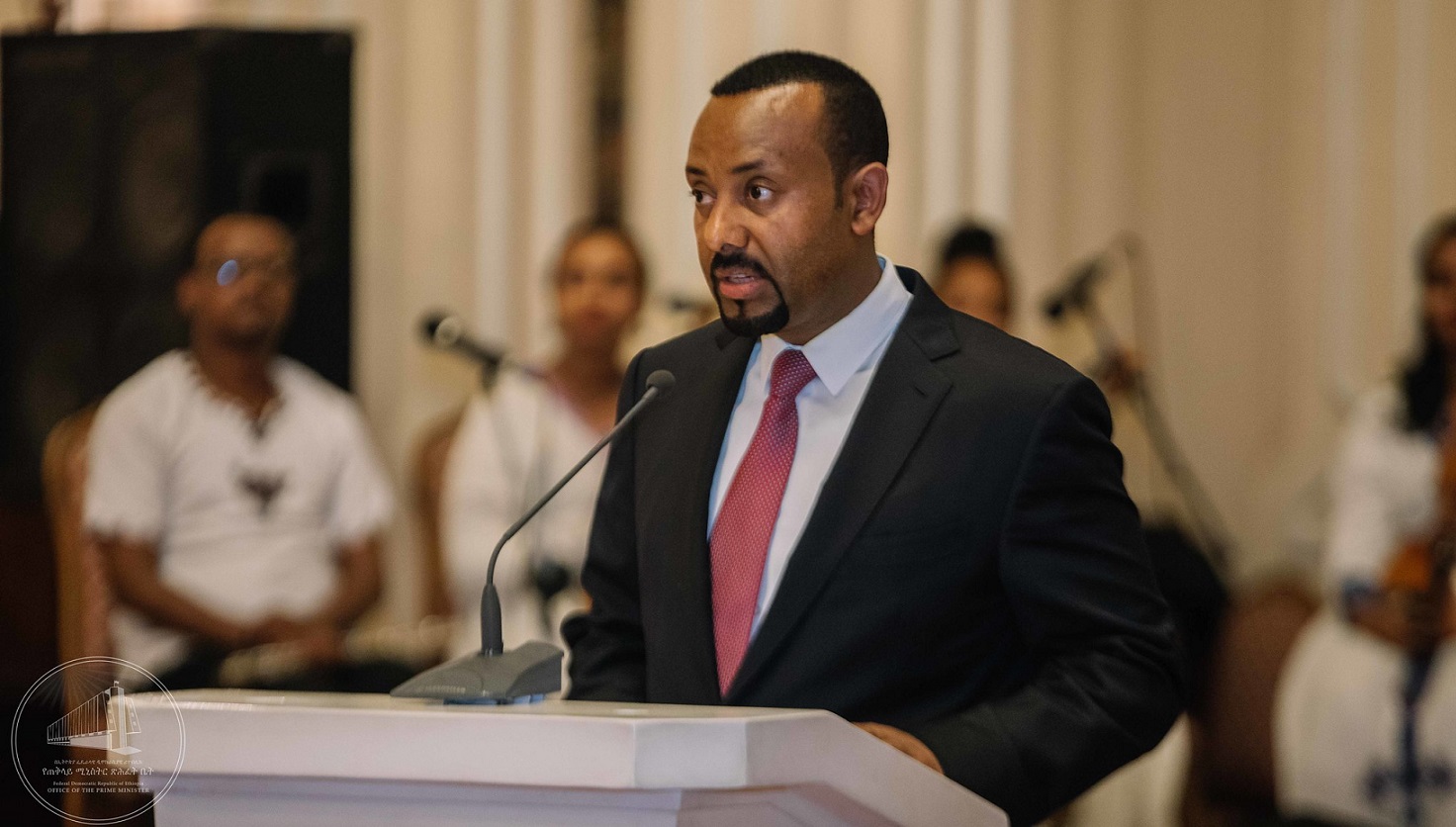 Prime Minister Abiy Ahmed at the African Union. Prime Minister Abiy Ahmed at the African Union. Image credit: Office of the Prime Minister-Ethiopia@Flickr
Consensus has to be established first within ethnic groups before national unity can be achieved in Ethiopia.
Disclaimer: Views expressed in this commentary are those of the staff member. This commentary is independent of specific national or political interests. Views expressed do not necessarily represent the institutional position of International IDEA, its Board of Advisers or its Council of Member States.
When news broke of an alleged attempt to remove the security detail of Oromo activist and media mogul Jawar Mohammed, hundreds of his supporters flocked to his residence in Addis Ababa, the Ethiopian capital and capital of the Oromia region. Jawar, who was one of the organisers of the Oromo protests that started in 2015 which ultimately led to the change in government in 2018, was provided security by the federal police after returning from exile last year.
The incident came on the heels of Prime Minister Abiy Ahmed, who is also leader of the Oromo Democratic Party (ODP), accusing unnamed media owners with foreign passports of fomenting instability, a disguised attack on Jawar, who holds American citizenship and is therefore not legally Ethiopian (as Ethiopia does not allow dual nationality).
Following the rise of Abiy to power, the Oromia regional state has witnessed intense political contest among parties . . .
To read the full article, please visit the original publishing website: Al Jazeera