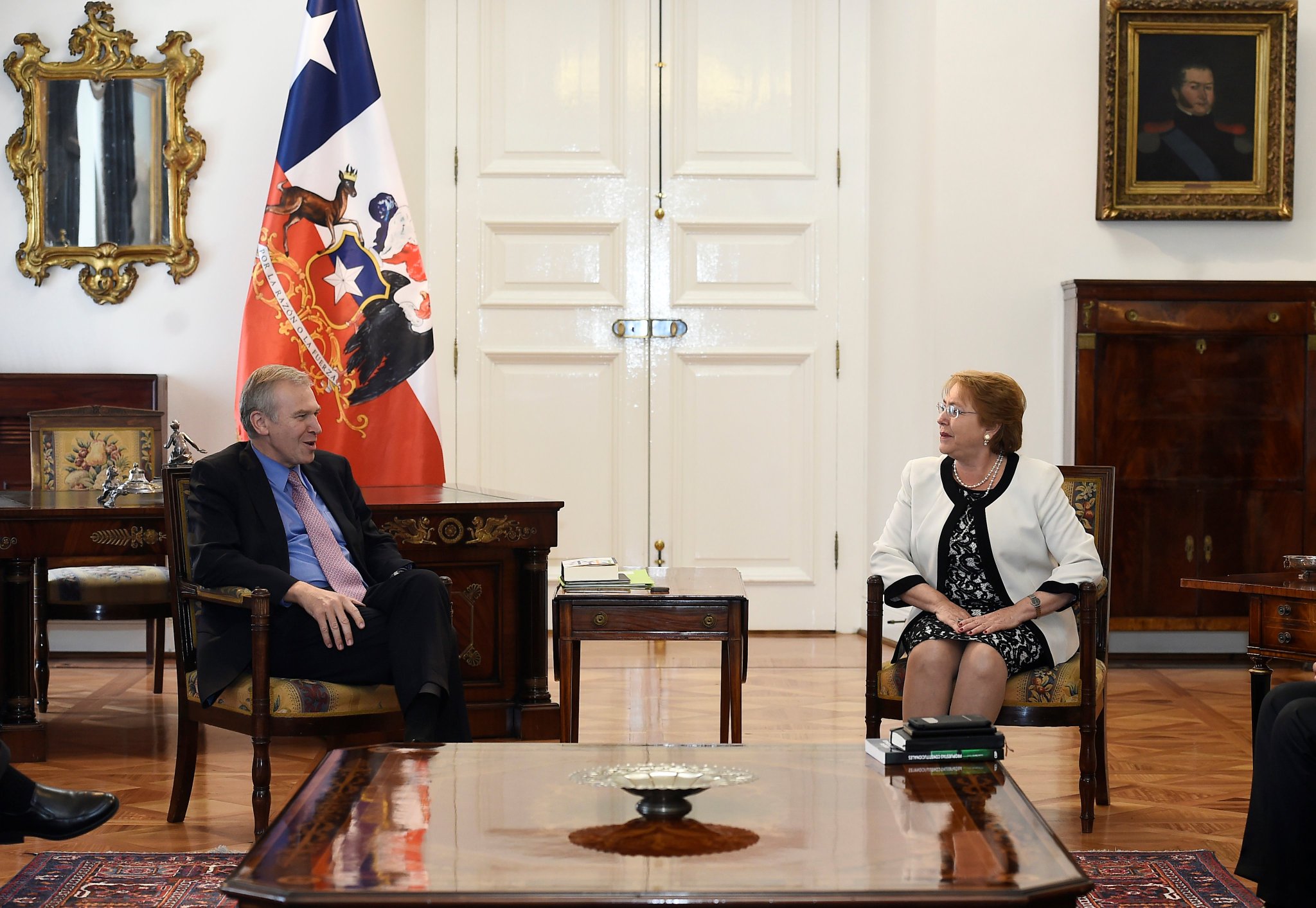 International IDEA's Secretary-General Yves Leterme is received by the President of Chile Michelle Bachelet
The Secretary-General of International IDEA Yves Leterme, travelled on an official state visit to Santiago, Chile, to inaugurate International IDEA's new regional office for Latin America and the Caribbean on 3 October. The office is relocating to Santiago, Chile from San Jose, Costa Rica, thanks to the generous support of the Government of Chile.
The new regional office is headed by Daniel Zovatto, International IDEA's Director for Latin America and the Caribbean. Undersecretary of SEGPRES Patricia Silva represented President Bachelet in the inauguration. During his official visit, Leterme also met with President Michelle Bachelet; Undersecretary Edgardo Riveros, General Secretariat of the Presidency Minister Nicolás Eyzaguirre; Interior Minister Mario Fernández and Cristian Larroulet, ex-Secretariat of the Presidency Ministry.