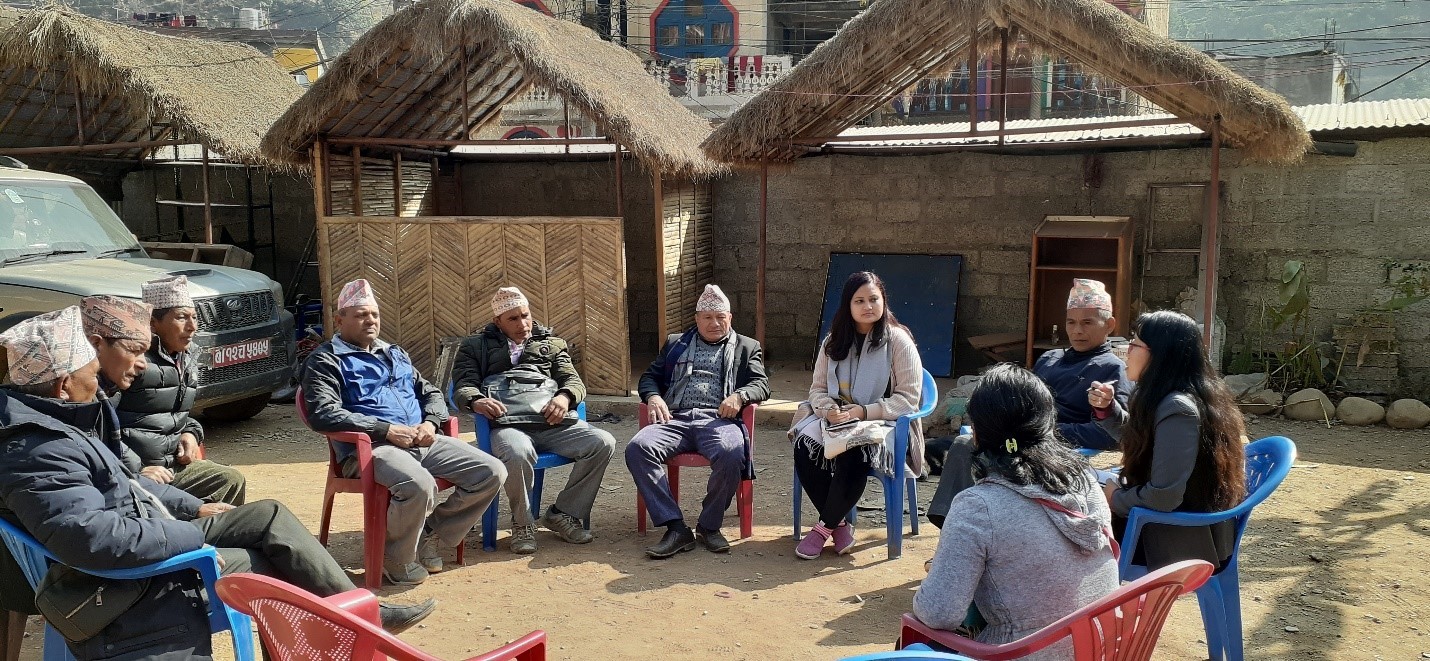 Local government mentors from Nitishala Nepal talking to local representatives of Sunil Smriti Rural Municipality, Lumbini Province, Nepal. image credit: International IDEA.
The Coherence Programme, a co-creation of Ministry of Federal Affairs and General Administration (MoFAGA), Department for International Development (DFID, now Foreign, Commonwealth and Development Office or FCDO), and International IDEA has recently launched its mentoring support to three more local governments in Lumbini Province of Nepal in partnership with Nitishala Nepal [1], a local organization that works in the sector of research and innovation for policy and governance reform.
The expansion is a part of generating more diverse and concrete learnings from geographically and socio-culturally varied local governments (also known as Palikas) in Nepal. The expansion had been on hold for the past months due to the Covid-19 pandemic. The learnings from the expansion will feed into/inform the Provincial and Local Governance Support Programme (PLGSP)—a framework programme for the capacity building support to local and provincial governments of Nepal.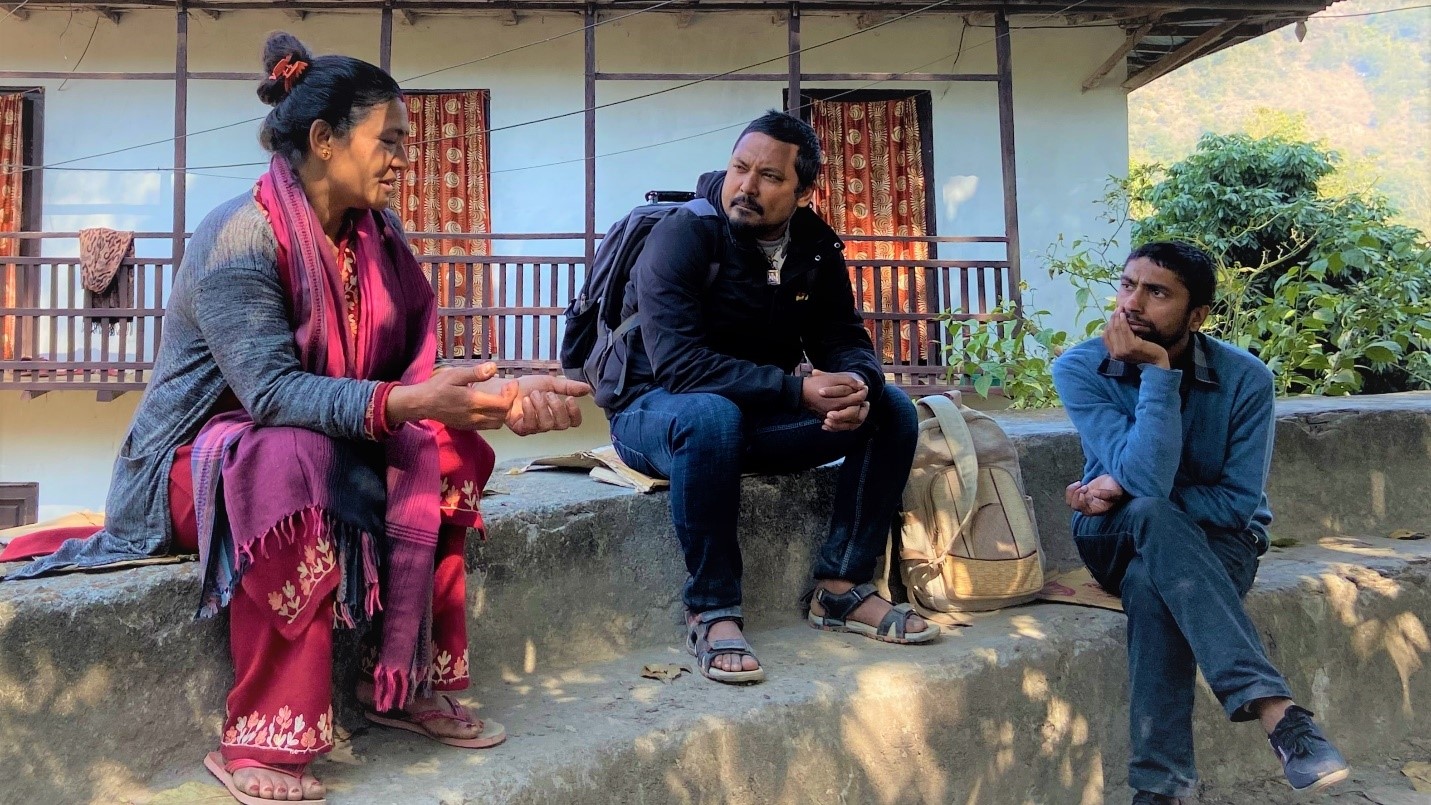 The Coherence Programme, currently is in its second phase, supports Nepali governance systems and processes with the aim of promoting political coherence in local governments through deliberative decision-making process. For the past three years, Coherence has been supporting the Nepali federalization process through a unique mentoring (helping hands) approach, amongst others, in promoting democratic local governance. The expansion to Palikas in Lumbini Province was followed by the expansion in four more local governments in Karnali Province by International IDEA itself. The Programme is currently preparing to deploy mentoring teams to two Palikas of Province 2 that constitutes the southern plains of Nepal, a place that is geographically and socio-culturally different from the Coherence pilot Palikas so far thus providing diverse learning opportunity to inform PLGSP.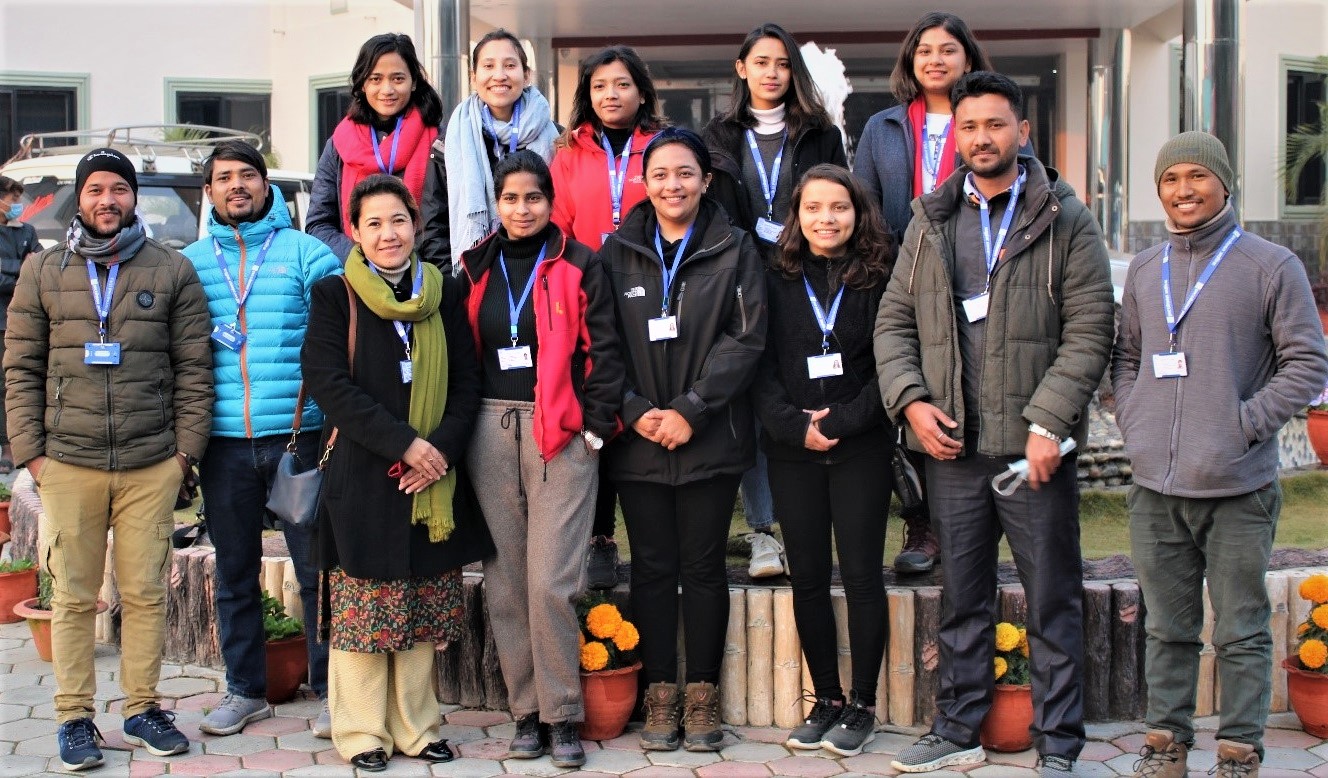 The teams of young mentors will help elected representatives better understand and discharge their roles and responsibilities and closely engage in political deliberation to make public decisions in an inclusive and collective manner backed by rules, data, evidence, and proper reasoning. You can find more information about this programme and International IDEA´s work in Nepal on its updated programme brief: The Coherence Programme II.
[1] Nitishala Nepal is an organization that works in the sector of research and innovation for policy and governance reform.