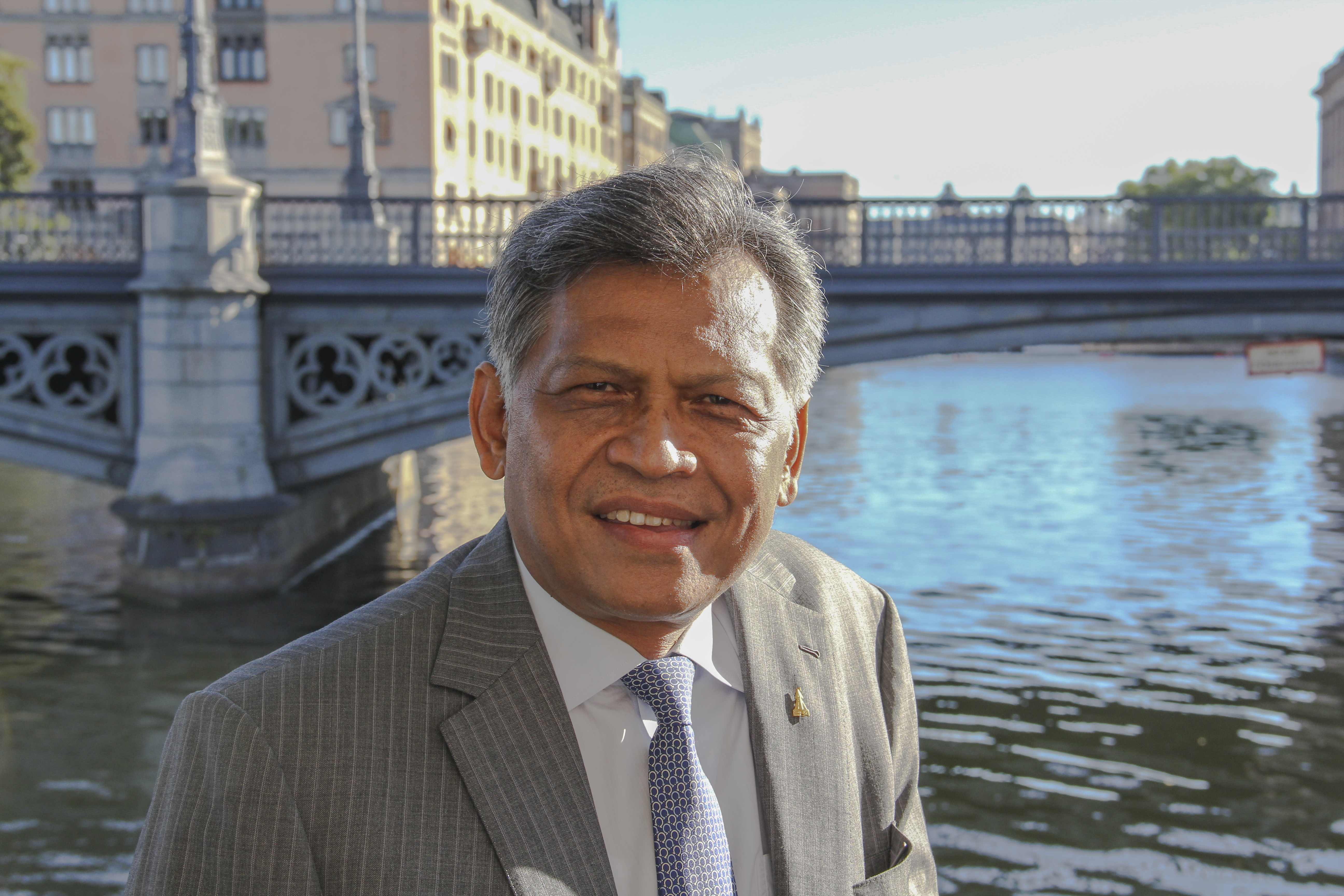 Source: International IDEA
Dr Surin Pitsuwan served as Chair of the International Board of Advisors until his unexpected passing on 30 November 2017. He was survived by his wife Alisa and three children. Surin Pitsuwan served as Secretary General of the ASEAN Secretariat (2008-2012) and as foreign minister of his home country Thailand from 1997 to 2001. He was a called after speaker and advisor at many forums around the world, particularly about ASEAN and foreign policy issues. Throughout his life Pitsuwan remained true to democratic values, and at times of polemics and political divide, he advocated for reconciliation and common ground, in his home country as elsewhere in the world. As many obituaries recalled, Dr Surin was someone who became successful against the odds of non-privileged background.
To honor his legacy and contributions in democracy building, International IDEA in collaboration with the Thammasat university, is announcing an essay competition for the International IDEA Dr Surin Pitsuwan Fellowship.
Details of the Essay Competition:
Topic of the essay:
Based on the most recent Global State of Democracy Indices data, what are the main democratic trends in Asia and the Pacific region since 1975 leading up to the current period?

Length of the essay should be max. 1200 words. Language should be English.
Access to International IDEA's Global State of Democracy Indices data can be found here: www.idea.int/gsod-indices. The database, currently has data until 2015, and as of 12 December, the website will include data until 2017.
Eligible candidates:
PhD candidates or Master students currently studying at Thammasat University originating from any of the ten ASEAN countries (Brunei Darussalam, Cambodia, Indonesia, Laos, Malaysia, Myanmar, Philippines, Singapore, Thailand or Vietnam).
Placement of the Fellowship:
The Fellowship is hosted by the Democracy Assessment and Political Analysis unit, at International IDEA Headquarters in Stockholm, and the Fellow would contribute to the forthcoming State of Global Democracy (GSOD) Report 2019 (due to be published in November 2019) and its Asia and Pacific regional chapter.
Timing: September 2019 onward, up to 6 months (minimum 3 months)
International IDEA will bear the travel and living costs of the Fellow while in Stockholm. No salaries or any other fees are paid.
Please submit your essay to Dr by Pinitbhand Paribatra, Assistant Dean email: pinitbhand.polsci@gmail.com by 10 January 2019
Timeline:
| | |
| --- | --- |
| Step | Date |
| Posting of call for essays | 29th November 2018 |
| Deadline for essay submission | 10th January 2019 |
| Shortlisting Thammasat University | 31 January 2019 |
| Selection Committee interviews | February 2019 |
| Prize ceremony | Last week of February 2019 |
| Start of Fellowship | September 2019 |
| End of Fellowship | tbc |
For any inquires of questions, please contact Annika Silva Leander, Head of Democratic Assessment and Political Analysis team, email: A.Silva-Leander@idea.int