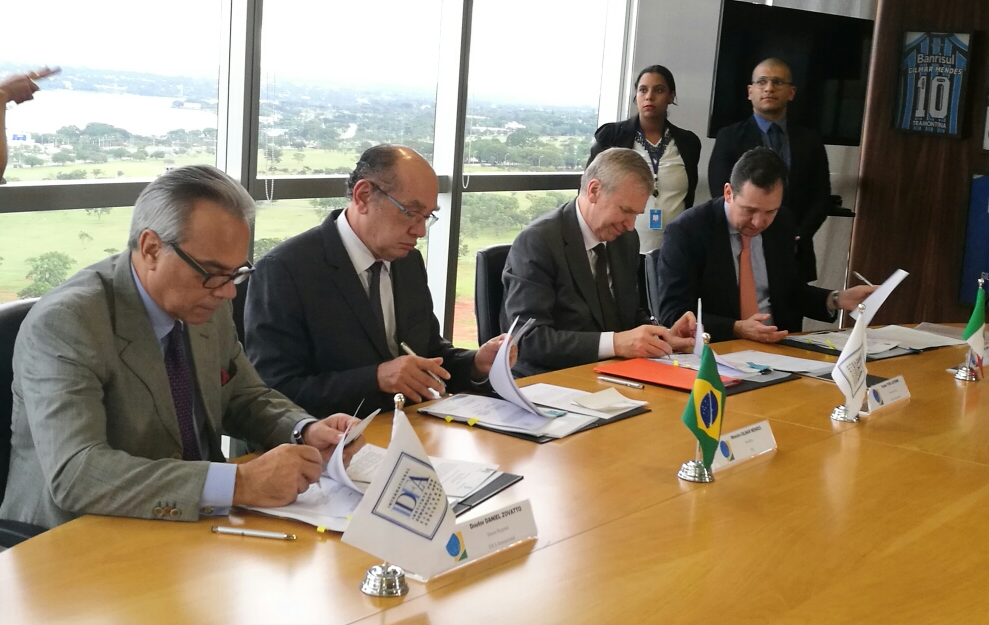 On 21 March 2017, International IDEA's Secretary-General Yves Leterme signed a cooperation agreement with the Electoral Court of Mexico, represented by its Chief Justice, Janine M. Otálora Malassis. The partnership will aim at promoting and implementing bilateral and multilateral projects on issues related to the development of democracy, electoral processes and electoral justice.
The Electoral Court of Mexico is a specialized organ of the Mexican Federal Judicial Authority in charge of delivering justice on electoral matters, resolving electoral disputes and protecting the electoral rights of the people. In particular, this project will allow for the impartial analysis of political rights and will offer the opportunity to improve knowledge exchange about electoral integrity, electoral justice, gender parity and intercultural democracy in Mexico, and enhance the Global Network on Electoral Justice.
This agreement is the fruit of the strong relations between International IDEA and the Electoral Court of Mexico, who have been working closely to reach this agreement to support the strengthening of democracy in the region.