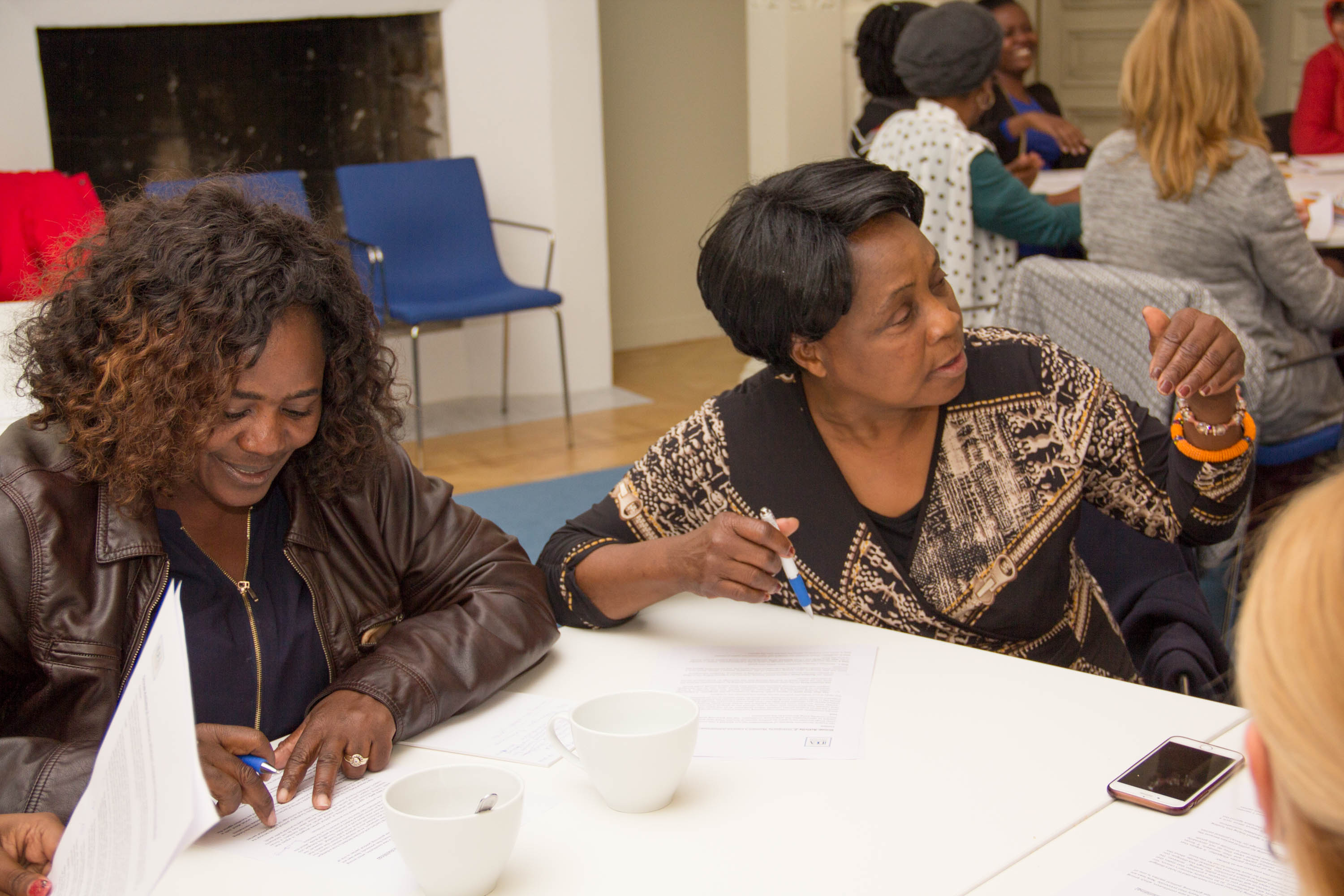 Participants at the "Internal Party democracy though a Gender Lens" workshop
Photo: Lisa Hagman | International IDEA
On 28 October, International IDEA welcomed 16 female local councillors from Indonesia, Turkey, Kenya, Indonesia, Macedonia, Namibia, Uganda, Ukraine and South Africa.
These politicians are participating in the international training programme for local political leaders – women in politics, led by the International Centre for Local Democracy (ICLD). This specific training focuses on capacity-building of women in politics at the local level and one key component was a two week long training in Sweden, where participants travelled to municipalities to engage in peer-to-peer activities.
This year, IDEA organised a workshop- session which concluded the training component in Sweden, focusing on the theme "Internal Party democracy though a Gender Lens". The objectives of our session was to discuss how gender-based inequalities influence internal party democracy, political finance, and thus contribute to gender based disparities in politics and provide a framework for intra and inter-party dialogue skills for promoting gender equality and internal party democracy. Participants discussed challenges that female politicians face at the local level and engaged actively in group exercises where they would use different dialogue techniques and skills to highlight some of the challenges faced when trying to reach consensus between parties on key issues.
The workshop was very well received and International IDEA are now looking into how to enhance the political party dialogue- component for future ITP's, as the topic fits the needs of the local politicians particularly well.