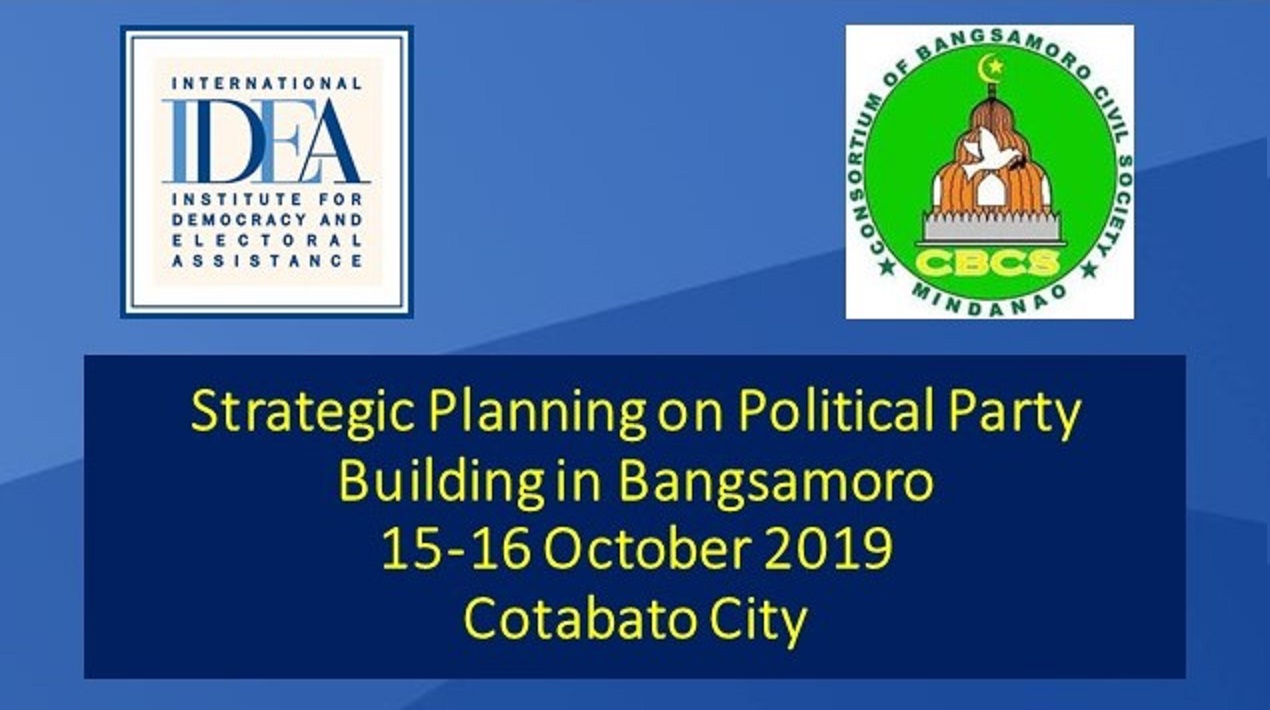 International IDEA and the Consortium of Bangsamoro Civil Society (CBCS) are co-organizing a two-day workshop during the period 15-16 October 2019, on strategic planning on political party building for stakeholders in the Bangsamoro Autonomous Region in Muslim Mindanao (BARMM).
The Bangsamoro region held a successful referendum in early 2019, the outcome of which was the creation of the Bangsamoro Autonomous Region in Muslim Mindanao or BARMM. Much as BARMM is a major milestone towards sustainable peace and democratic transition in this historically restive region, it has several fundamental challenges to overcome such as adopting a Parliamentary form of government and ensuring a principled, genuine political party system. Various civil society groups and other stakeholders expressed the need for technical assistance to strengthen internal democracy and organization of political parties ahead of 2022 elections-starting with the development of strategic plans through which they will define the mechanisms for promoting women and youth participation, as well as interparty platforms for peaceful engagement.
In response, International IDEA will present its "Strategic Planning for Political Parties: A Practical Tool" designed to offer political parties and interested groups that intends to form themselves into political parties a step-by-step methodology and guidance to reflect and respond to challenges like the post-conflict, transitional context of the Bangsamoro. The workshop also shares the youth democracy academy, a modular curriculum that equips the youth and any target audience with technical knowledge of democratic principles, institutions and processes at the same time, build their capacity to engage in political processes.
Partner Organizations/collaborators:
Consortium of Bangsamoro Civil Society