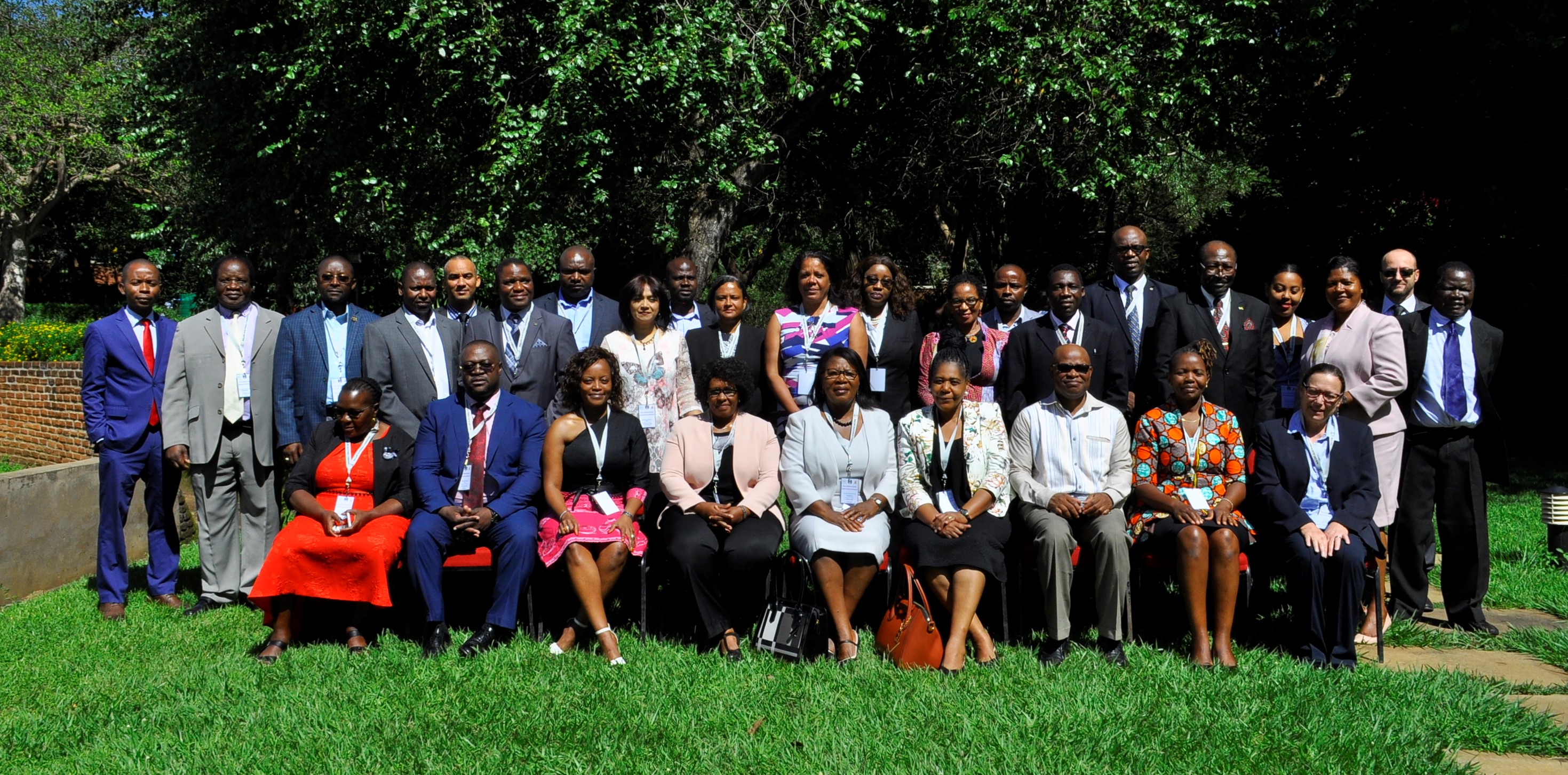 2018 New Commissioners' Orientation participants. Photo credit: Chris Sekani (HAAG Photo Graphics)
International IDEA and the Electoral Commissions Forum of SADC Countries (ECF-SADC) will organize the annual New Commissioners' Orientation program hosted by the Electoral Commission of South Africa from 19-23 August 2019.
Professional electoral administrators are key to delivering well-organized, credible and genuine elections. Electoral Management Bodies (EMBs) perform best when their leadership has a thorough understanding of the mechanics, principles and good practices in electoral administration.
Across the continent, EMBs are struggling to bring the capacities of commissioners and senior staff to the desired level – a difficulty compounded by fixed-term appointments and, in many cases, the absence of trust between electoral stakeholders. Despite strong credentials and distinguished reputations for integrity in their previous positions, newly appointed commissioners often lack knowledge of key issues in electoral administration. Even with reputations for integrity, many electoral administrators find their independence questioned on a regular basis in the discharge of their mandate. These challenges are exacerbated by a variety of emerging challenges to electoral processes such as the integration of ICTs in elections, the impact of social media on public political discourse and the threat of election-related violence.
In response to this challenge, International IDEA and ECF-SADC have developed an orientation program aimed to equip newly appointed electoral officials with the skills and tools they will require in their new roles. The annual programme started in 2012. This edition will include participants from Eswatini, Namibia, Seychelles, South Africa, Tanzania, Zambia and Zanzibar.
Partner Organizations/collaborators:
Electoral Commissions Forum of SADC Countries, Electoral Commission of South Africa
Useful Links / Information: