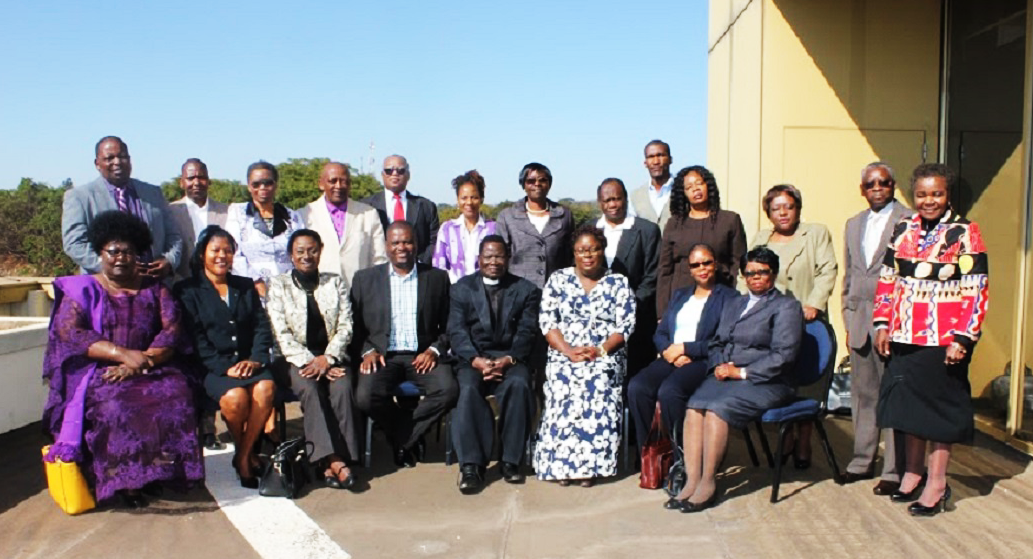 New Commissioners Orientation 2016, Harare, Zimbabwe. Photo credit: International IDEA.
Professional electoral administrators are key to delivering well-organized, credible and genuine elections. Electoral management bodies (EMBs) perform best when their leadership has thorough understanding of the mechanics, principles and good practices in electoral administration.
In Africa, EMBs are struggling to bring the capacities of commissioners and senior staff to the desired level—a difficulty compounded by fixed-term appointments and other challenges that commissions face in the discharge of their mandate. Despite strong credentials in their previous positions, newly appointed commissioners often lack knowledge of key issues in electoral administration.
In this context, the Electoral Commissions' Forum of SADC Countries (ECF-SADC) and the International Institute for Democracy and Electoral Assistance (International IDEA) have joined hands to promote capacity strengthening of senior election officials through the delivery of the annual New Commissioners Orientation (NCO). The fifth edition of the New Commissioners Orientation, being hosted by the Malawi Electoral Commission, will take place from 17-20 April 2018 in Lilongwe, Malawi. It will bring together electoral commissioners and senior election officials from Botswana, Malawi, South Africa, Swaziland, Tanzania, Seychelles, Zambia and Zimbabwe with the aim of introducing and engaging newly appointed election officials to the principles and good practices in the electoral field and equiping them with knowledge and skills to carry out their responsibilities with integrity, professionalism, transparency and accountability.
Partner Organizations/collaborators:
Electoral Commissions Forum of SADC Countries (ECF-SADC) and Malawi Electoral Commission (MEC)