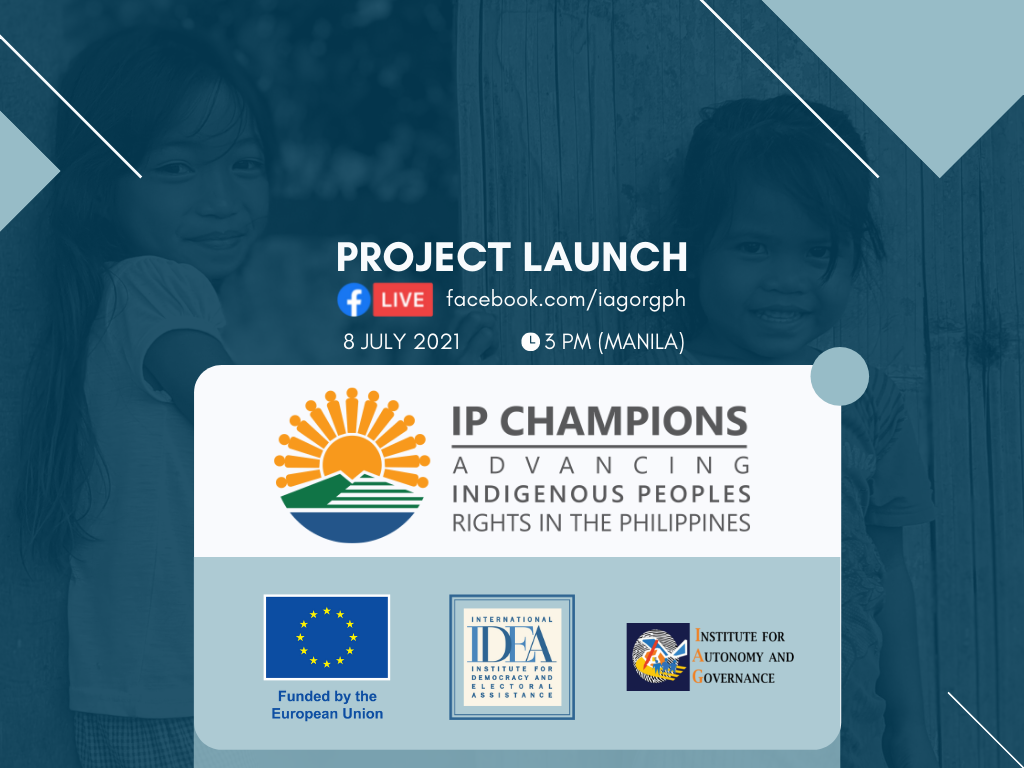 International IDEA and the Institute for Autonomy and Governance will launch the EU-funded project IP Champions: Advancing Indigenous Peoples Rights in the Philippines on 8 July 2021.
This project aims to advance indigenous peoples' rights in the Philippines by empowering advocates in IP communities in Bangsamoro and Cordillera regions and strengthening institutional practices and responsiveness in upholding IP rights. The IP Champions will adapt International IDEA's Indigenous Peoples' Rights in Constitutions Assessment Tool (IPCAT) to help users assess legal frameworks, starting with the constitution, from the perspective of indigenous peoples' rights.
Join us on Facebook (facebook.com/ iagorgph) at the IP Champions launch event on 8th July at 3:00PM PHST to find out more.
Partner Organizations/collaborators:
Institute for Autonomy and Governance
RSVP/Contacts:
The event is open to the public.
For enquiries, please get in touch with:
Nyla Prieto: n.prieto@idea.int
Ram Toledo: r.toledo@iag.org.ph