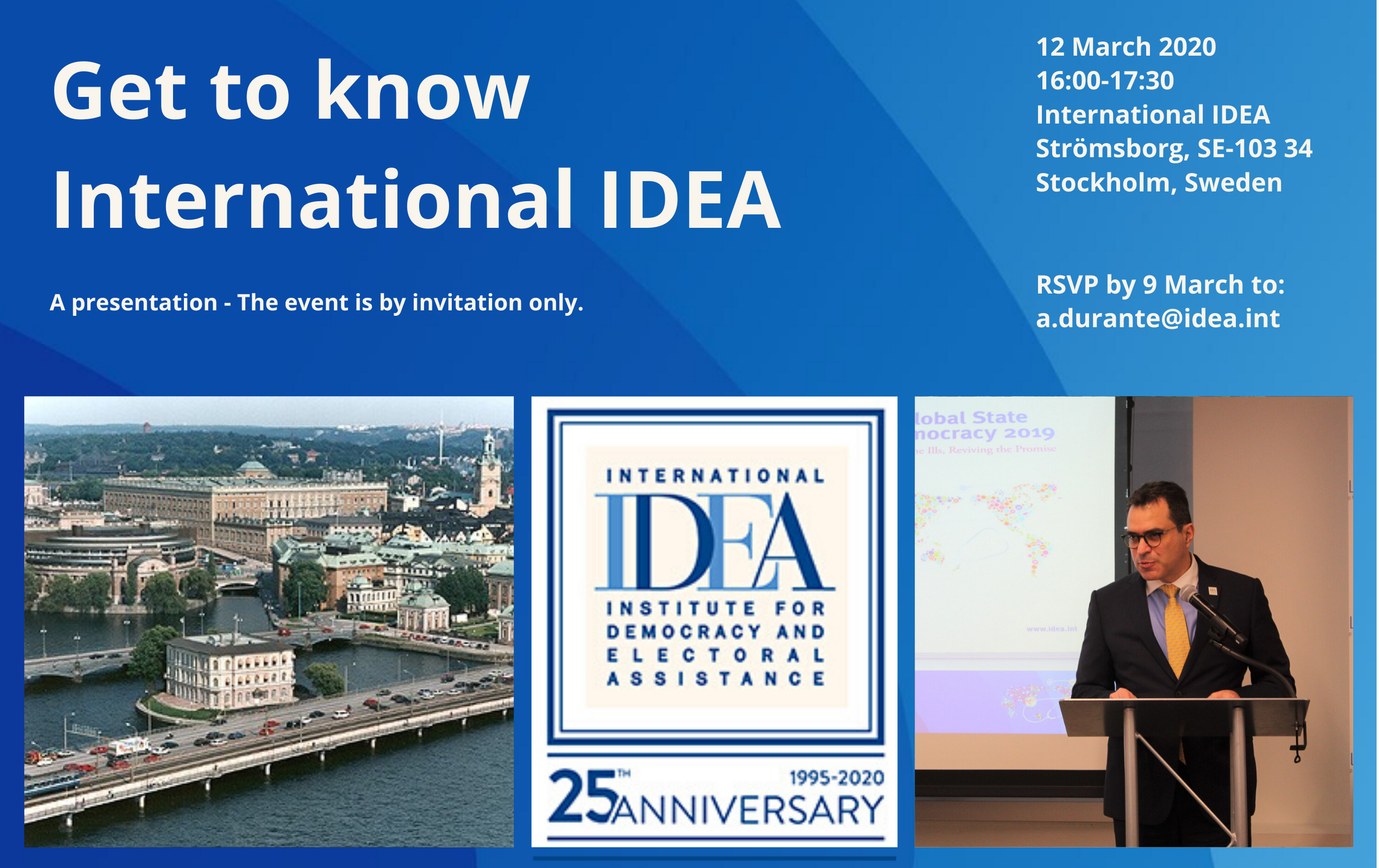 Image credit: International IDEA
Dear potential event participants:
Mindful of the health and safety of our guests and staff, we regret to inform you that tomorrow's event at International IDEA has been cancelled due to the spread of the Coronavirus (COVID-19) in the Stockholm region. We hope to reschedule this event and welcome you to Strömsborg in the not too distant future.
In the meantime, if you want to know more about our work, please do not hesitate to visit our website or contact us via info@idea.int.
Thank you for your understanding.
The year 2020 marks the 25th Anniversary of the International Institute for Democracy and Electoral Assistance (International IDEA). To celebrate, we are inviting guests to our headquarters in Strömsborg for a short presentation of who we are and what we do to advance, support and safeguard democracy worldwide.
International IDEA is an intergovernmental organization that supports sustainable democracy worldwide. We strive to advance democracy as a universal human aspiration and an enabler of sustainable development, through support to the building, strengthening and safeguarding of democratic political institutions and processes at all levels.
We are hosting an afternoon of interactive discussions and mingle. (The event is by invitation only).