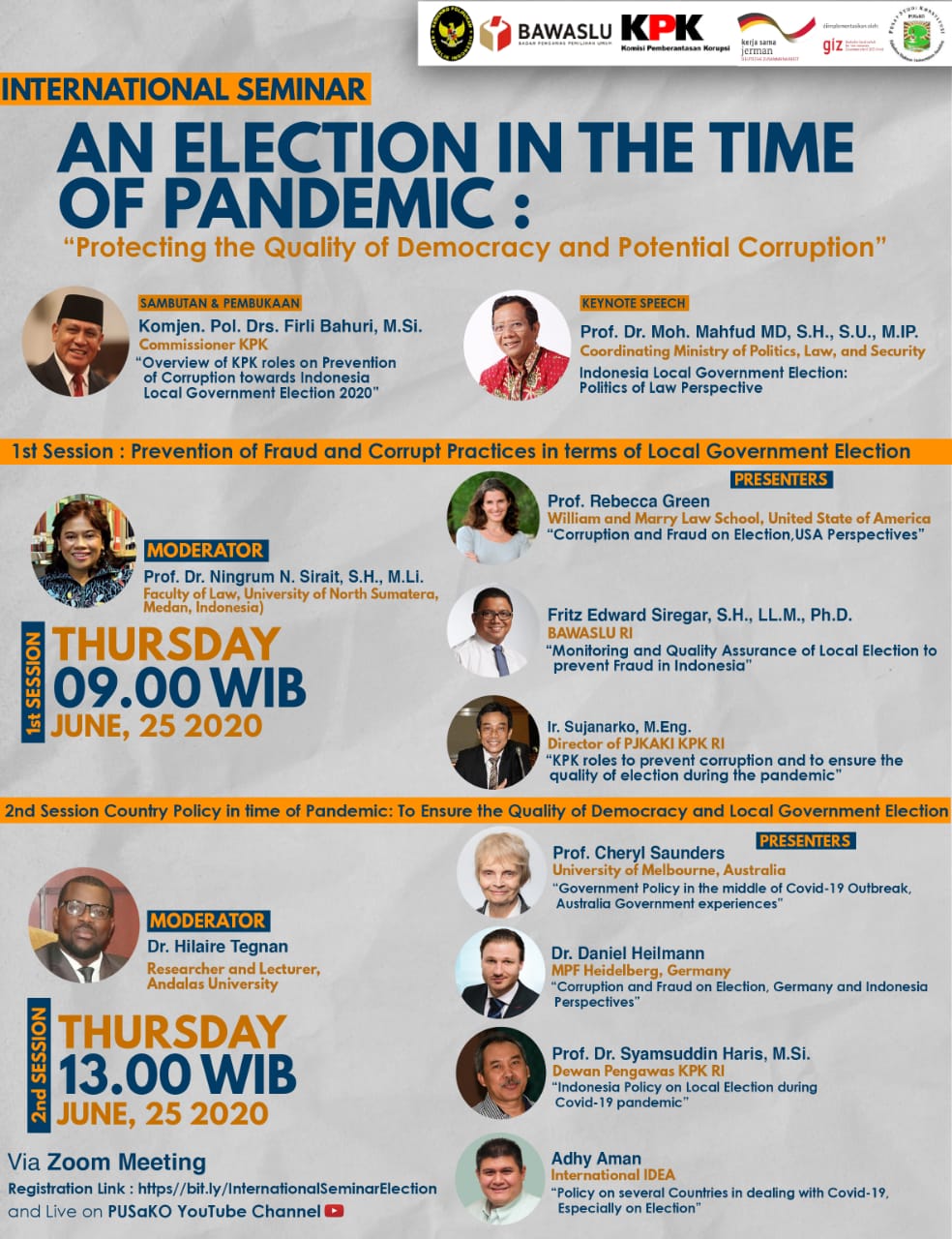 The Webinar's agenda showing the speakers and moderators.
The Indonesian Coordinating Ministry for Politics, Law, and Security, the Corruption Eradication Commission of Indonesia (KPK), the Election Supervisory Commission of the Republic of Indonesia (Bawaslu RI), the Center for Constitution Studies (PUSaKO) Faculty of Law Andalas University and the Deutsche Gesellschaft für internationale Zusammenarbeit (GiZ) will organize an International Webinar on Thursday, 25 June 2020 through Zoom Application System.
The Webinar's theme is "An Election in the time of Pandemic: Quality of Democracy and Prevent Corrupt Practices." As part of public policy implemented by a country during the COVID-19 outbreak, the decision to conduct elections will have specific risks and will need to be implemented carefully to ensure the quality of Democracy.
The Webinar will be held in English and Bahasa Indonesia. Language interpretation will be available.
Partner Organizations/collaborators:
The Indonesian Coordinating Ministry for Politics, Law, and Security; the Corruption Eradication Commission (KPK); Bawaslu RI; The Center for Constitution Studies (PUSaKO) Andalas University; and GiZ
RSVP/Contacts:
Registration link: bit.ly/InternationalSeminarElection