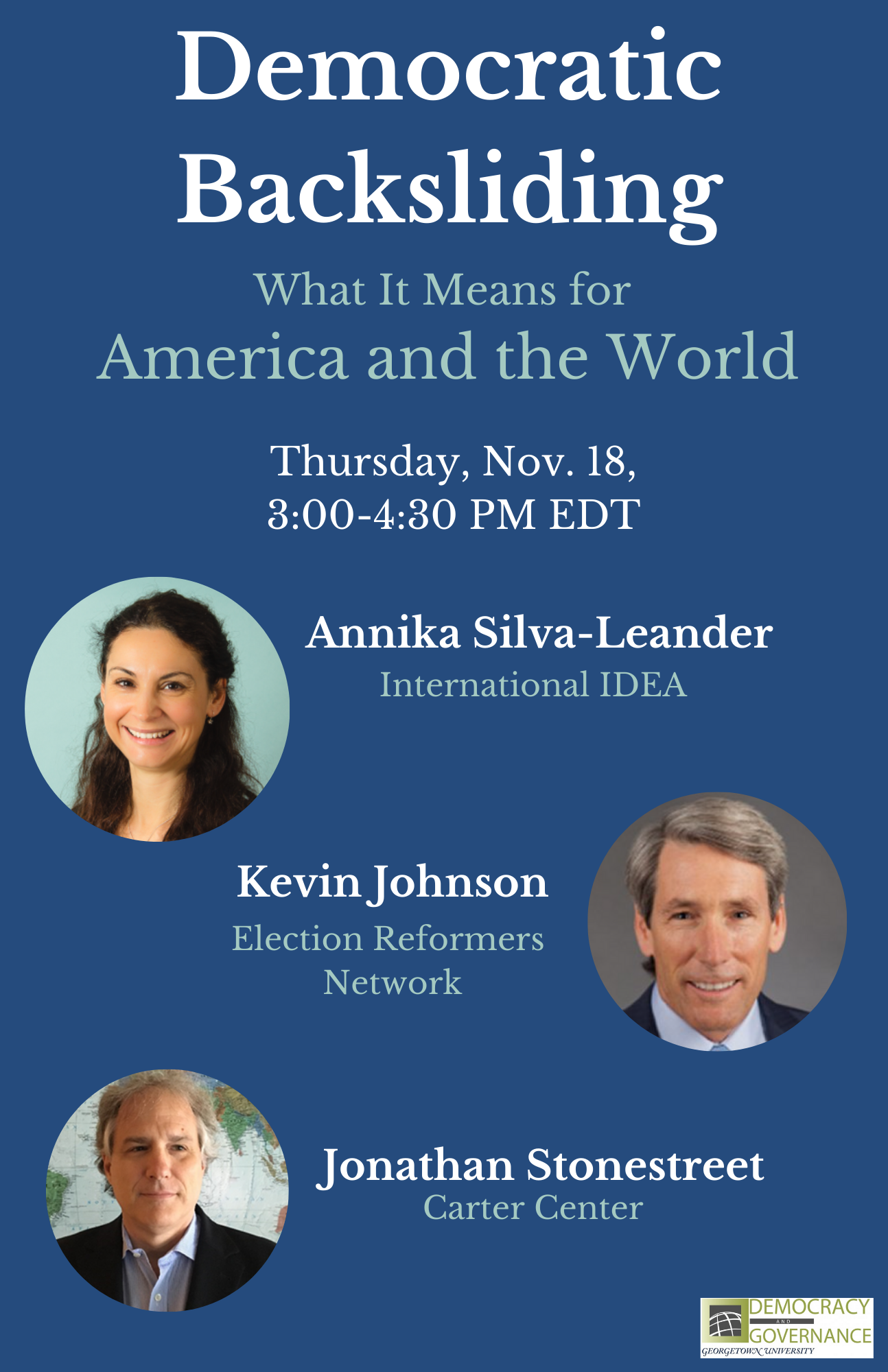 International IDEA will participate in the event "Democratic Backsliding: What it means for America and the world," hosted by Georgetown University on 18 November 2021.
The event will include the following speakers:
Topic: The scale and degree of foreign democratic backsliding, types of authoritarian regimes abroad, the interplay between the two related factors, root causes of democratic backsliding around the world, and where it is headed in the future.
Topic: The recent developments of democratic backsliding in the United States and how they may impact our government's role as a promoter of liberal democracy abroad, and recent domestic trends such as voter suppression and questions of electoral legitimacy in the 2020 election.
Topic: The nature of policy solutions that can address domestic backsliding. A particular focus will be taken on what actions citizens, NGOs, and political campaigns can do to combat it, as well as avenues to empower local communities into becoming stakeholders.
Partner Organizations/collaborators:
RSVP/Contacts:
For any further information, please contact Ms Amanda Sourek at a.sourek@idea.int