Back to overview
Roundtable Online political campaigning: The Dutch Code of conduct and lessons for Europe
24 June 2021
15:00-17:00 CEST
Online (Webex)

This Roundtable is hosted by the Dutch Ministry of the Interior and International IDEA
In the run-up to the Dutch parliamentary elections of 17 March 2021, threats to online political campaigns emerged, related to microtargeting, (foreign) funding, disinformation and lacking transparency by tech giants.
The Dutch Ministry of the Interior responded by establishing a Code of Conduct on online political advertising between online platforms and political parties, in collaboration with International IDEA.
Three months after the Dutch parliamentary elections, retrospective insights can help to assess the online political campaigns and the efficiency of the Dutch code of conduct.
They can also help to draw lessons for electoral campaigns in other countries, as well as help regulating and monitoring efforts at the national and EU levels.
Germany is preparing for Bundestag elections on 26 September 2021 and in France, political parties have started to draw attention to the upcoming digital campaigns for the presidential elections in 2022.
The EU plans to release new rules and guidelines for online platforms, political advertisement and disinformation by the end of the year.
Experiences of the Dutch and German elections will be shared in a dynamic panel discussion between representatives of political parties, online platforms and experts who scrutinize online campaigns.
The following questions will guide the panel discussion:
How did online political advertisements influence the Dutch elections?
What is expected for the German election campaign and which actions are needed to address existing risks?
What lessons can be drawn for other countries with upcoming elections?
Roundtable: Online political campaigning: The Dutch code of conduct and lessons for Europe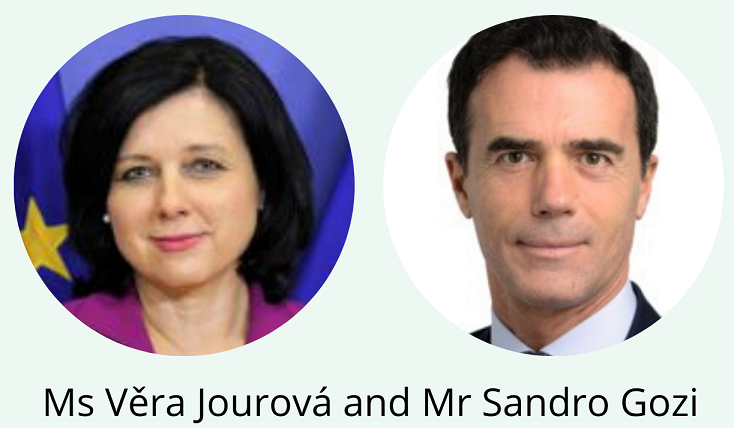 Agenda
Keynote Presentation
Dr Ellen van Doorne, Director Democracy and Governance, Ministry of the Interior and Kingdom Relations
Video Address
Ms Věra Jourová, Vice-President of the European Commission for Values and Transparency
Panel debate
Moderator: Marilyn Neven, Programme Manager, Europe Programme, International IDEA
Dr Tom Dobber, Postdoctoral Researcher Political Microtargeting, University of Amsterdam
Mr Benjamin Buurman, Digital Marketing Manager, D66
Johannes Baldauf, Public Policy Manager, Facebook Germany
Dr Julian Jaursch, Project Director, Stiftung Neue Verantwortung
Closing Address: Protecting the 2022 French Presidential Elections in the Online Sphere
Mr Sandro Gozi, Member of the European Parliament
Registration:  Register here
We look forward to welcoming you at the event!
Watch the video message by Ms Věra Jourová, Vice-President of the European Commission for Values and Transparency, for the 'Online political campaigning: The Dutch Code of conduct and lessons for Europe' Roundtable.
Feedback
We advance democracy worldwide, as a universal human aspiration