This publication is only available in electronic format
During a crisis such as a public emergency, the effectiveness of parliaments should be assessed by considering their ability to activate in a timely manner the necessary disaster management legislative framework, and to provide oversight to ensure that such legislation is applied by the executive in a necessary, non-discriminatory and proportional way.
There are various global and regional frameworks designed to guide parliaments on improving and assessing their effectiveness. The question is whether these guidelines were relevant and helpful as a resource for aiding effective parliamentary responses to the Covid-19 pandemic.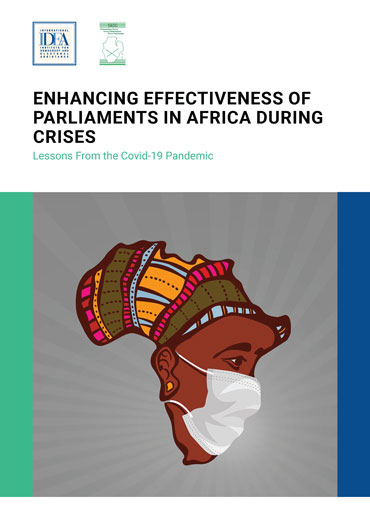 Contents
Executive summary
Introduction
1. Scope of the study and research methods
2. Continental and regional frameworks guiding parliamentary responses
3. Overview of challenges and parliamentary responses to Covid-19
4. Case studies
4.1. South Africa
4.2. Mozambique
4.3. Cameroon
4.4. The Gambia
4.5. Tunisia
4.6. Kenya
4.7. Nigeria
5. Key findings and recommendations
References