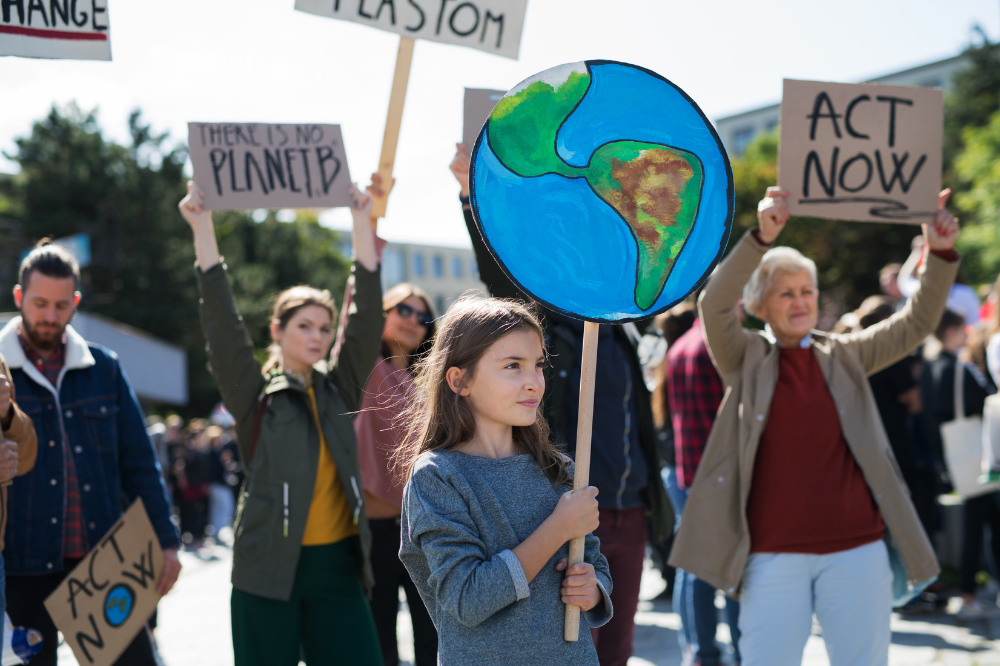 Protest on the street because of cimate change
Dr. Kevin Casas-Zamora is the Secretary-General of the International Institute for Democracy and Electoral Assistance (IDEA), with over 25 years of experience in democratic governance as a researcher, analyst, educator, consultant and public official. Here he discusses the role that democracy plays in mitigating climate change.
Disclaimer: Views expressed in this commentary are those of the author. This commentary is independent of specific national or political interests. Views expressed do not necessarily represent the institutional position of International IDEA, its Board of Advisers or its Council of Member States.
When Germany's highest court ruled that the country's climate change policies were insufficient to protect future generations and a Dutch court ordered oil titan Shell to reduce its carbon emissions by 45 per cent, the decisions marked a sea change.
Our 'embattled climate', said one environmental lawyer, had finally won.
Climate litigation is the new frontier in the fight over climate change. By 2020, the number of legal cases doubled in three years, to more than 1,500 cases in 38 countries. These include Indigenous groups suing the Canadian and New Zealand governments and youth activists taking legal action against Peru over deforestation.
What unites nearly all of these cases? They are taking place in democracies.
The recent court rulings tell us a lot, not just about the powerful assets that democracy can deploy in the struggle against climate change, but also the long-term robustness of the case for democracy as a political system.
Democracies are under pressure from populism, disinformation, inequality and voter frustration, according to the Global State of Democracy report from the intergovernmental organisation International (IDEA). They are also afflicted by a crisis of self-confidence.
To continue reading this Commentary, please  visit the website where it was originally published: EuroNews