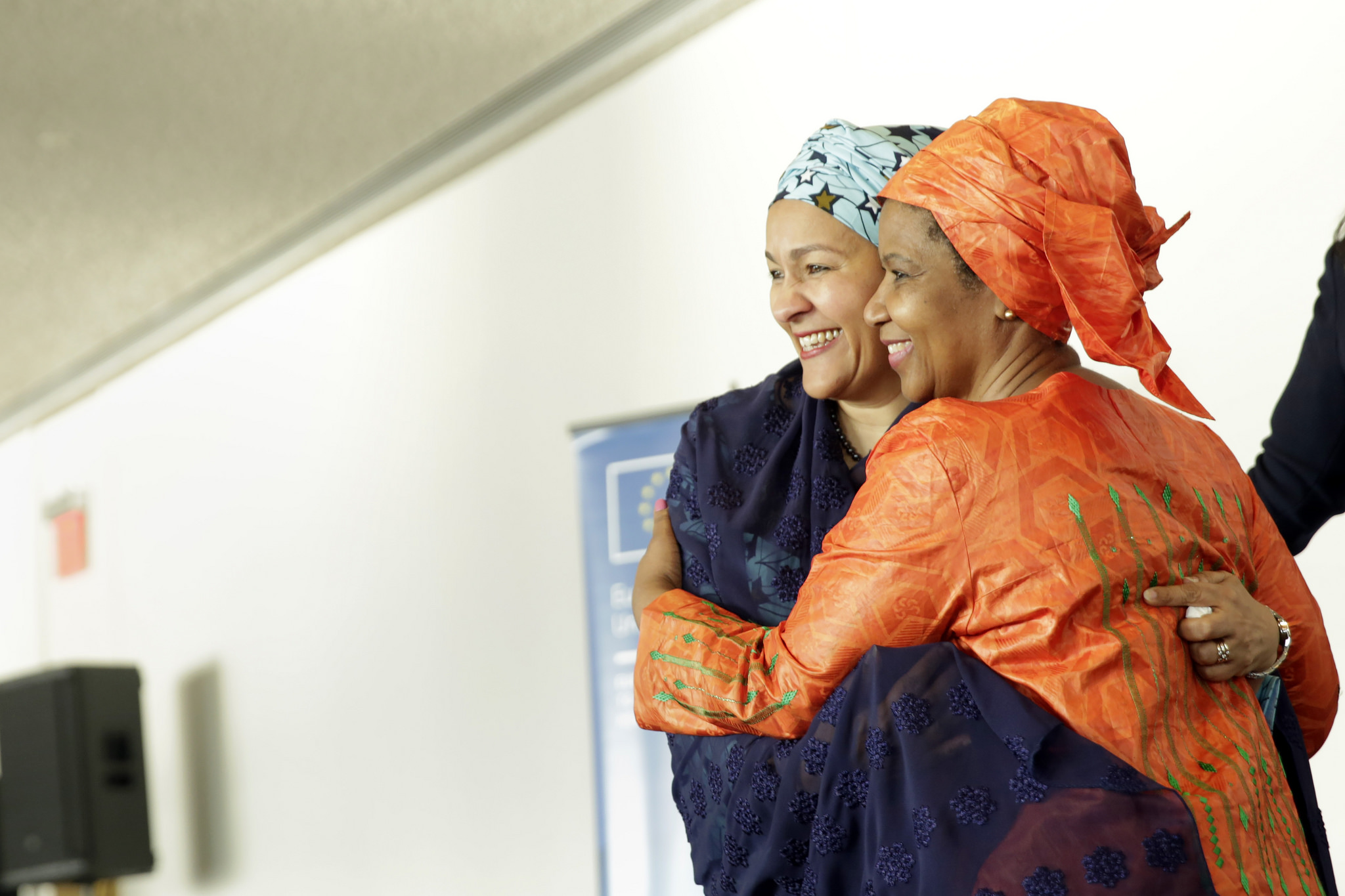 UN breakfast session "Women and the Future of Work"
Polarized relations between a country's political parties make it difficult to pursue reforms that are needed for democracy, peace and development. Trust and cooperation between parties is essential. Intra- and inter-party dialogue is often an inclusive and sustainable way for governments to find solutions to complex national issues. Dialogue requires politicians to properly engage with one another—to reflect, exchange views and seek consensus on the best solutions for citizens.
The Interparty Dialogue Skills Training Module was developed in 2015 to promote effective dialogue skills by bringing together leaders and members of a  various political parties in a training workshop. International IDEA and Netherlands Institute for Multiparty Democracy (NIMD) recently delivered the module over three workshops. The first, to local government leaders from Zimbabwe's two major political parties (ZANU-PF and MDC); the second, to female politicians and local government councillors from nine African and Eastern European countries; and the third, to youth politicians from Malawi and Zimbabwe.
"When we are in Zimbabwe, of course we affiliate to different political parties, but in most cases, we are the same, we share the same environment, we know each other… We can still discuss things, discuss developmental projects together so that we improve the life of our inhabitants", said Councillor Morgen Chibwana of Gokwe South Royal District Council, Zimbabwe, on the importance of dialogue for staying in touch with the needs of the community, and finding consensus across party lines on how to meet those needs.
"It is important, as a Councillor who is representing the community, that I have good relationships with my other Councillors. Because the truth is we are in the councils, because we represent the people", echoed Deputy Mayor of Lusaka, Zambia, Chilando Chitangala.
Each workshop included tailored components, highlighting the many ways that dialogue skills can support sustainable and inclusive democracies—from improving service delivery, through supporting marginalized groups to navigate political systems, to preventing electoral violence.
The first workshop, delivered in partnership with the International Center for Local Democracy (ICLD) to local government leaders from Zimbabwe, focused on preventing electoral violence and improving service delivery. High levels of polarization between political parties can prevent effective service delivery and even lead to violent communal conflicts.
The workshop discussed the need for local government leaders to transcend their respective political views on policy in order to deliver key services in an inclusive manner, ensuring citizen's trust in democracy and democratic institutions. As Zimbabwe prepares for elections in 2018, it is hoped that the training will contribute to preventing a repeat of the violence seen in past elections and provide a path to achieving sustainable peace and development.
The second workshop, delivered in Malawi with the Program for Young Politicians in Africa (PYPA), focused on strengthening the negotiation and dialogue skills of youth politicians from 14 ruling and opposition parties in Malawi and Zambia. It aimed to support young people to better navigate intra and inter-party processes, increasing and improving the quality of youth participation in politics. There was also a focus on how inter-party youth dialogue can prevent violence, as young people are so often 'the face' of violent confrontations between political parties, particularly at the time of elections.
Most recently, International IDEA and the ICLD delivered the module to female politicians and local government councillors from Bosnia-Herzegovina, Botswana, Mozambique, Namibia, Serbia, South Africa, Tanzania, Uganda and Zambia. This time, the focus was on the role of gender in political dialogue.
Many participants shared stories about the challenges that women in politics often experience, such as public rumors about their sexual partners, patronizing or dismissive behavior from colleagues, and even threats of violence and sexual abuse. Deputy Mayor Chitangala, used the term "kitchen politics" to describe a common expectation that women perform domestic tasks at work, such as making tea, coffee and cakes, despite holding the same position as their male colleagues.  
International IDEA Senior Programme Manager and gender equality advocate, Rumbidzai Kandawasvika-Nhundu, facilitated the gender component, encouraging women to move beyond participation, representation and 'kitchen politics', to having a real influence on decision-making. She stressed the need for women to rise above political party lines, creating multi-party dialogues to progress matters of mutual interest.
Overall, the participants left motivated to use their new knowledge and skills in their home countries. Chairperson of Lupane town council in Zimbabwe, Monica Ngwenya, concluded,
"At the beginning I was thinking that as a politician, you have to command... But now… I'm going to sit down with my residents and hear their views… we will come up with a dialogue. I think this is going to help me."
Several female participants left inspired to involve other women in politics. "Politicians at this moment need to hand over the baton … So we create a next level of young women in leadership", explained Linda Landu, Chief Whip of Cape Winelands District Municipality, South Africa. Others described plans to start new training sessions and multi-party caucuses for local female leaders.
If you are interested in dialogue skills training, the Interparty Dialogue Skills Training Module can be tailored to suit to all levels of party membership and staff. To date, it has been delivered in more than 10 countries across Africa, Asia, Latin America and Europe. For more information, see our webpage or email ipd_nimd-idea@idea.int.