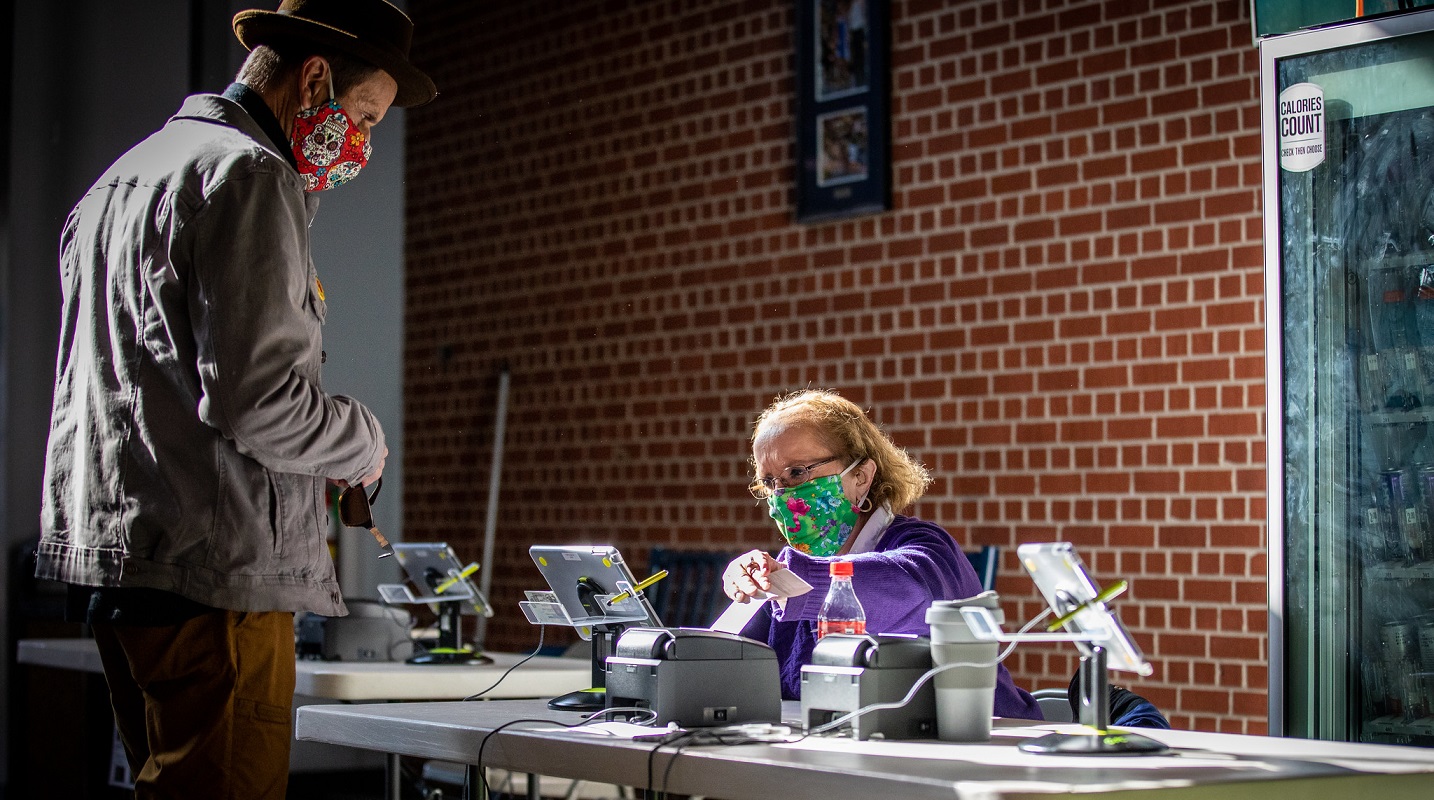 Voters in Des Moines precincts 43, 61 and 62 cast their ballots at Roosevelt High School. Image credit: Phil Roeder@flickr
Over the past 25 years, I have lived in countries struggling to realize democracy. From Cambodia, Thailand, and Sri Lanka to the southern Caucasus, I have worked with committed democrats to design credible election systems, build independent institutions, develop effective checks and oversight, and create inclusive and competent representative bodies. 
Disclaimer: Views expressed in this commentary are those of the author. This commentary is independent of specific national or political interests. Views expressed do not necessarily represent the institutional position of International IDEA, its Board of Advisers or its Council of Member States.
Through this experience, one quickly learns that the most necessary—and elusive—ingredient for democracy is trust. All the training and technical assistance in the world cannot manifest it. It is there or it isn't, and once lost, is extraordinarily difficult to regain. It is also something the United States has taken for granted.
This comes into glaring focus with elections. Even if a country's election commission performs perfectly; is staffed by well-trained, independent professionals; and abides by a clear legislative framework that meets global standards, it is irrelevant if one of the competing political parties, or other stakeholders, does not have trust in the commission. Regardless of lack of evidence, they will cast doubt on the election process, undermining its legitimacy. The losing side hits the streets in protest, the winner assumes office under a cloud of suspicion, and governance becomes difficult. It has been the absolute hardest part of my job because there is no technical solution. How do you build trust?
Throughout history, Americans have largely trusted our institutions, whether the courts, ...
To continue reading this Commentary, please visit the original publisher: sun-sentinel.com (please note that this website is not availabe in most European countries).