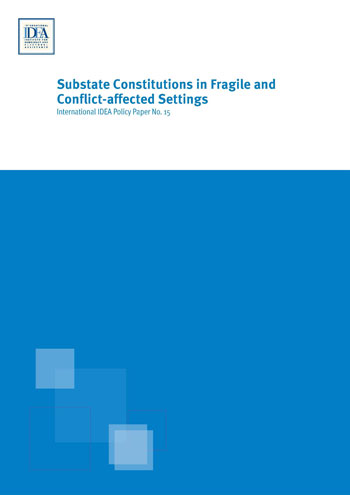 <p>Building public and political consensus for constitutional reform</p>
Building public and political consensus for constitutional reform
Under South Sudan's ongoing peace process, building agreement on the parameters of and mechanisms for federalization, along with a transitional power scheme, is critical. In 2018, at the request of the minister of federal affairs, International IDEA's Constitution-building programme and the Africa and West Asia programme jointly supported the formation of a Working Group on Federalism (WGF). The WGF is the only national platform dedicated to discussing issues related to federalization and the peace process. It is tasked with proposing constitutional and institutional reforms for consideration by the Constitutional Review Commission, the public and the political decision-makers.
In 2019, International IDEA continued to provide advisory services to the WGF under a project supported by the Government of the Netherlands. This support took the form of workshops held with WGF members, the provision of three options papers and facilitating discussions. As a direct outcome of these activities, the WGF identified and developed several consensus-based agreements for proposed constitutional reforms.
These agreements focus on sharing responsibilities and powers among states and central authorities, fiscal federalism, representation of states in national decision-making processes and ensuring that the composition of state institutions reflects the national character. Next steps for the WGF include building consensus on agreed proposals among the public, including those who oppose the federalization process.
Agreement on these issues is necessary to transform South Sudan into a fully fledged federation, as stipulated under the peace process. The WGF proposals are already setting the agenda for political and media discussions of the preconditions and implications of the transition to a federation. Coverage has been provided on South Sudanese television, radio and newspapers.
Download the policy paper: Substate Constitutions in Fragile and Conflict-affected Settings
International IDEA facilitated the establishment of—and continuously supports—the Working Group on Federalism in South Sudan to increase constitution makers' knowledge and skills to make more informed choices regarding constitutional design and processes.
Read more stories about International IDEA's results in our Annual Outcome Report 2019: Democracy In Action.