Back to overview
President of the Republic proposes holding referendum to approve political reform in Peru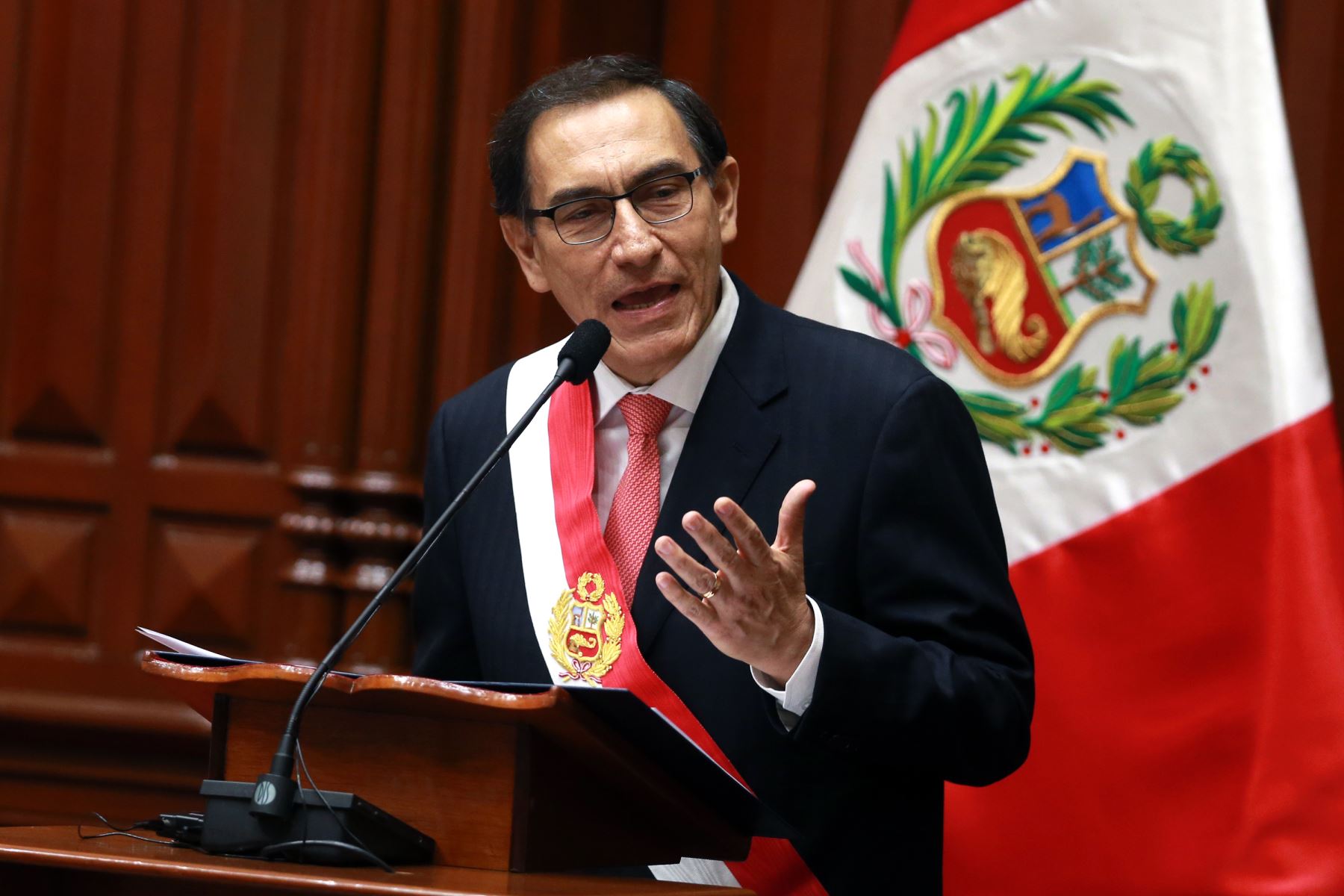 President Vizcarra delivering presidential discourse to the Nation. Photo credit: ANDINA/Vidal Tarqui
The President of the Republic, Martín Vizcarra, has announced that the Executive Branch will start with the necessary procedures for people to decide on the approval of a series of reforms, among which the prohibition concerning the re-election of members of Congress, the creation of a Senate and improvements to the regulation on the private financing of electoral campaigns.
Este artículo se encuentra disponible en Castellano.
He made this announcement on the occasion of the presidential discourse delivered to the Nation at the Congress of the Republic on 28 July. President Vizcarra underscored that his proposals are part of a package of urgent measures to counter corruption and overhaul Peruvian politics.
President Vizcarra made the announcements following a deep political crisis in recent weeks caused by the dissemination of a set of audio recordings compromising judges, prosecutors, politicians and senior-level public servants in influence-peddling.
Announcing the measures, the Executive Branch has become a new actor in the political reform process which had been led until recently by Congress of the Republic and in which no consensuses had been reached for implementing thorough reforms. The presidential discourse has once again put the reform of key political institutions on the public agenda and has opened a window of opportunity for organizations, like International IDEA, that have been encouraging a debate on new rules to improve political representation and the implementation of a comprehensive legal framework for political financing.
The Peru office continues to focus on coordination to implement actions for technical guidance with both Congress of the Republic and the Executive Branch, because in the coming days both branches of the State will draft reform proposals with a view to the debate in Parliament which will precede the announced referendum.