Back to overview
Myanmar's first post-coup People's Assembly decides on 30 per cent women's quota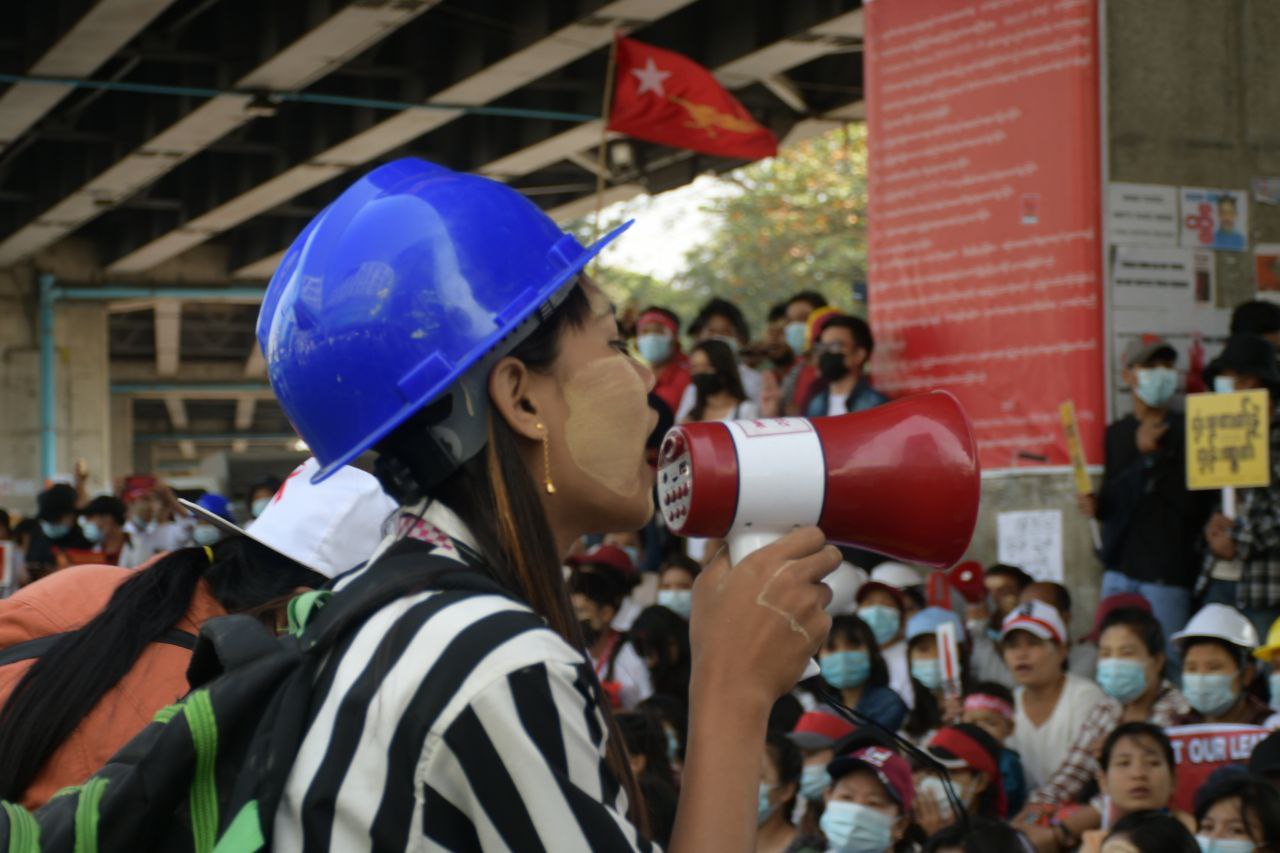 Women make up over half of Myanmar's population, yet significant obstacles remain for women to be able to participate in political processes and to achieve equal representation in Myanmar's state institutions. Before the military coup on 1 February 2021, Myanmar's 2020 general elections saw an increased number of women elected as members in legislatures (16 per cent) in comparison to the 2015 elections (13 per cent).
The post-coup uprising of Myanmar's people in a massive civil disobedience movement (CDM), in which women made up 60 % of protestors,[1] and women garment workers, union leaders, civil society organisations and human rights defenders working on women's rights have taken a leading role, has created unique opportunities for Myanmar's legitimate democratic actors - the National Unity Government (NUG), the Committee Representing the Pyidaungsu Hluttaw (CRPH) and the National Union Consultative Council (NUCC) - to work towards gender equality in Myanmar's future institutions.
One year after the coup on 27-29 January 2022, the 388 delegates to Myanmar's first People's Assembly convened by the NUCC - which seeks national unity and a return of the country to civilian control and democracy - met online and elected a five-member presidium, including the Assistant Secretary-General of the Confederation of Trade Unions Myanmar (CTUM), the only woman and youngest person elected to the presidium.[2] Following a proposal by civil society actors working on women's issues and gender equality and in line with Sustainable Development Goal 5 of the United Nations 2030 Agenda, the People's Assembly decided to include a 30 per cent quota for women in different levels of decision-making mechanisms in Myanmar's future democratic institutions. The implementation of this quota will require further detailed discussion and weighing of constitutional design options among the democratic actors involved in Myanmar's ongoing constitution building process. The amended Federal Democracy Charter (FDC) endorsed by the People's Assembly establishes a Women Rights and Gender Equality Commission and contains a set of expanded fundamental human rights provisions, including gender quality and children's rights, and a prohibition of discrimination on any grounds, including race, faith, gender, disability, and sexual orientation.
As highlighted on International IDEA's Gender Quota Database, quotas are a mechanism to reach gender balance in institutions. They aim to recruit women into political positions and to ensure that women are not only tokens in political life. Quotas in use today include constitutional or legislative reserved seats, legal candidate quotas and political party quotas. Quota systems aim at ensuring that women constitute at least a 'critical minority' of 30 or 40 per cent to ensure that over time a true gender balance can be achieved.  More information on how different countries have applied quotas around the world and the pros and cons of quotas can be found here: https://www.idea.int/data-tools/data/gender-quotas/quotas
International IDEA's MyConstitution programme, which is funded by Norway, Sweden, Finland and Luxembourg, provides on-demand expert advisory services to those involved in negotiations and decision-making relating to constitution building as well as knowledge resources on constitutional issues in Burmese and other languages. Resources on integrating gender equality in constitution building in Burmese can be found here: https://constitutionnet.org/mm-myanmar-publications