Back to overview
Moot Court Competition 2023: the Limitation Clause and the Principle of Proportionality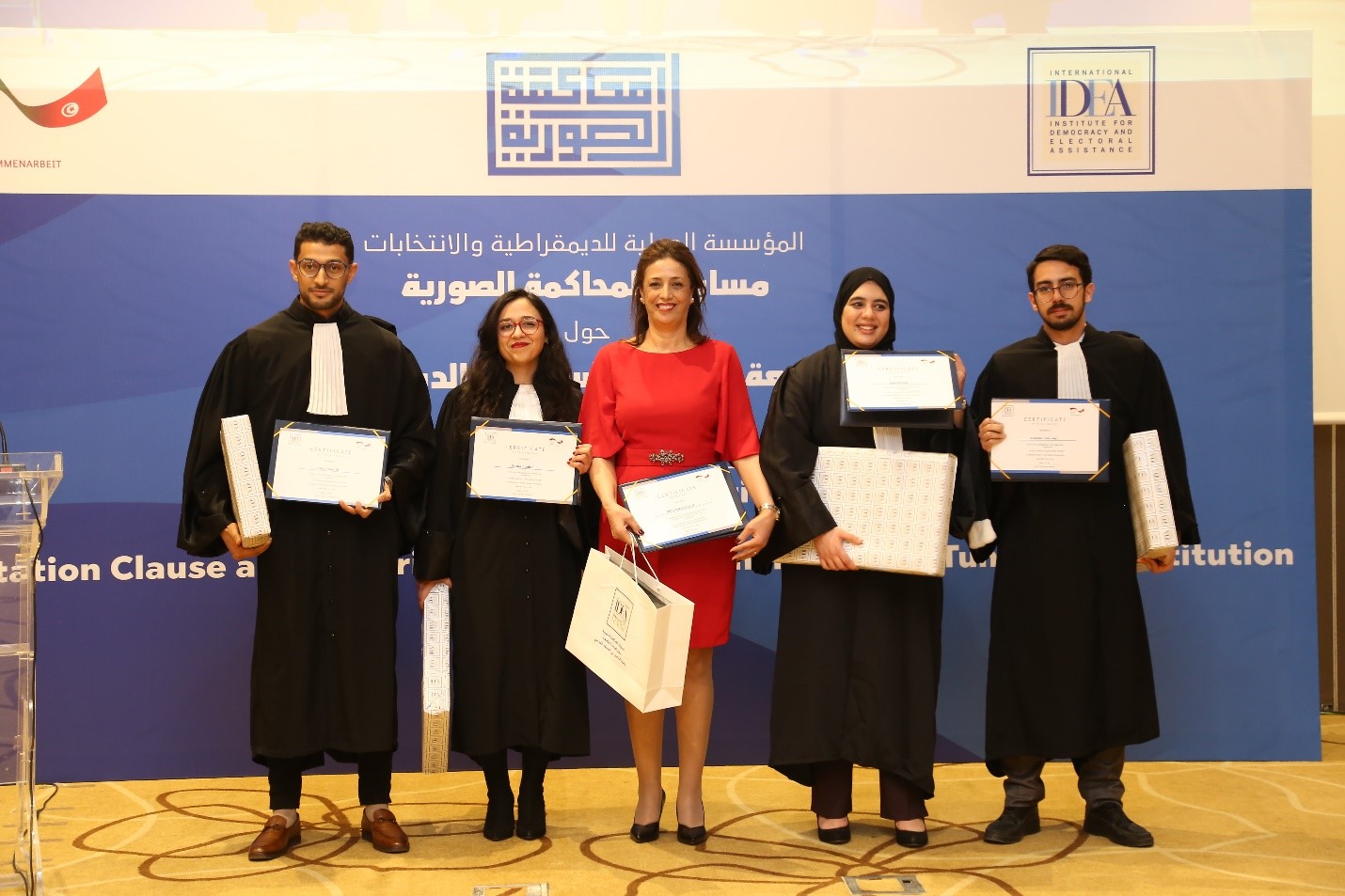 On the 18th and 19th of March 2023, International IDEA's Tunis Office, organized a Moot Court Competition on the limitation clause of rights and freedoms in the Tunisian constitution and the principle of proportionality.
The teams were composed of trainee lawyers and two students from the Higher Institute of the Legal Profession. The competition was held in cooperation with the National Bar Association.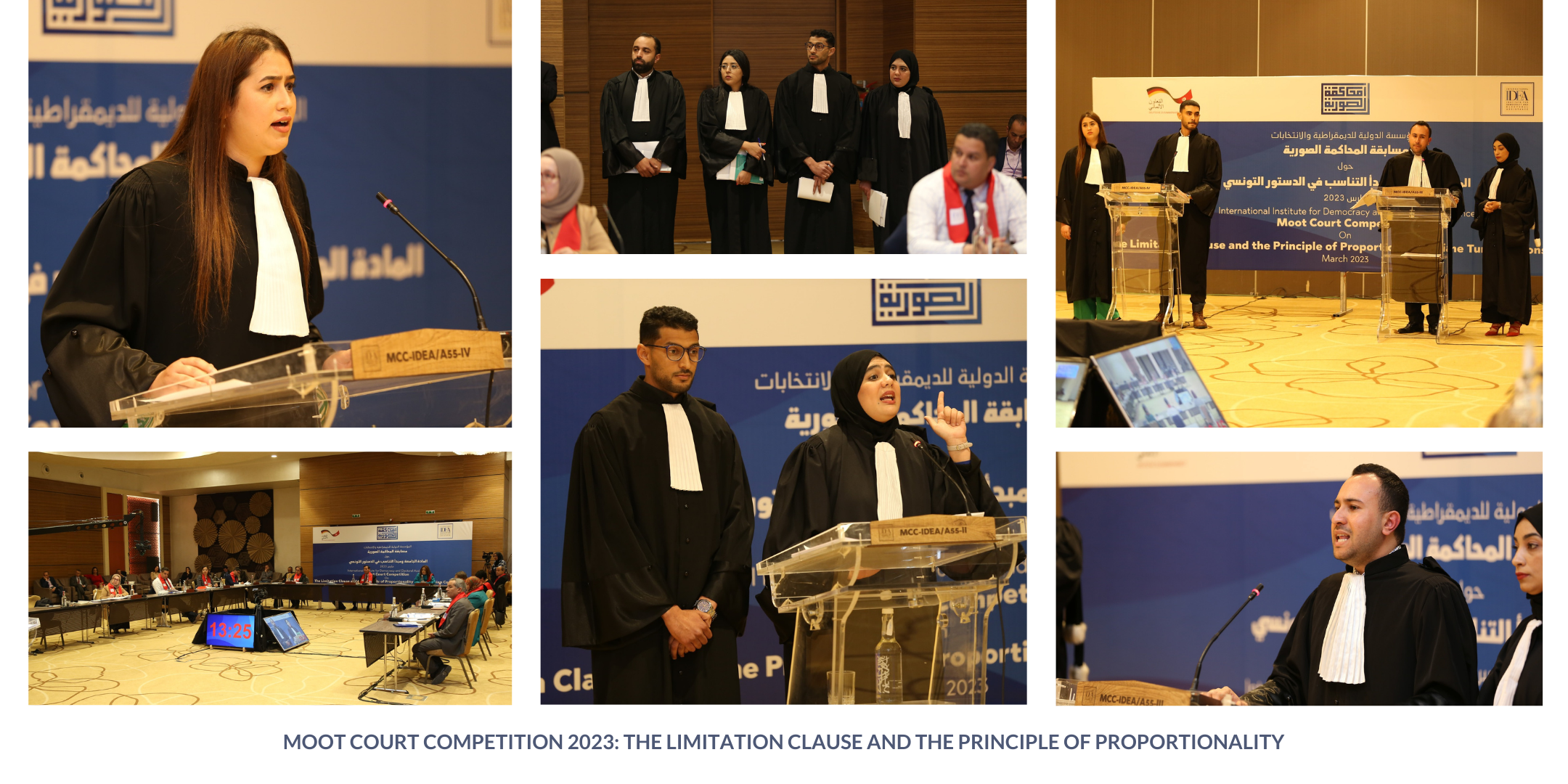 The teams were formed by drawing lots after the opening of the individual applications. The coaches, including a jurist, a lawyer, a law professor and a judicial judge, were selected and a random draw was conducted to assign a coach to each team.
The coaches were:
Ms Sihem Oueslati: Former Secretary General of the Higher Institute of the Legal Profession
Mr Abedelwahed Chitiwi: Lawyer
Mr Kamel Ben Messaoud: Lawyer and Law Professor
Mr Farid Ben Jha: Prosecutor and Spokesperson of the Sousse and Monastir tribunals
To guarantee the anonymous nature of the competition, each team was assigned a single code to be used for written submissions and correspondence with the steering committee.
A panel of two judges and a lawyer corrected the written submissions. The jury consisted of judges, lawyers, parliamentary advisors and law professors. Mr. Noureddine Ghazouani, a lawyer and university lecturer, chaired the jury.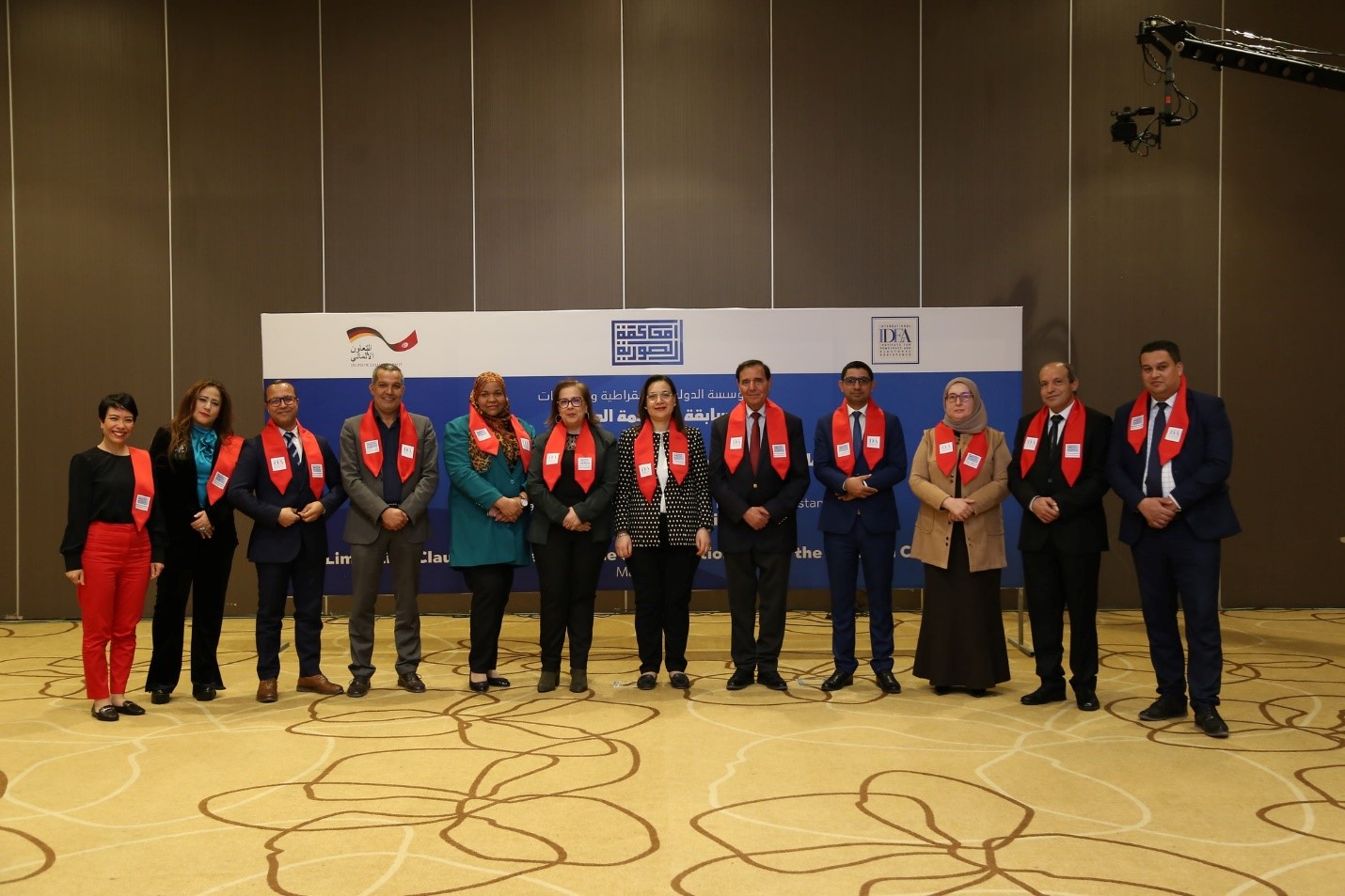 Jury Members
Noureddine Ghazouani, Lawyer
Mourad Ben Mouelli, Administrative Judge 
Achref Mejri, Judicial Judge
Ahmed Ouerfelli, Lawyer and Former Judicial Judge
Dhaker Aloui, Lawyer
Walid ben Rahma, University Lecturer of law
Kaouthar Debbeche, University Professor of law
Anwar Mnasri, Administrative Judge
Lamia Zargouni, Judicial Judge
Mouna Mhadhbi, Judicial Judge
Wafaa Zaafrane, Parliamentary adviser 
Faten Khairallah, Judicial Judge
The semi-finals took place on 18th March 2023. The two qualifying teams performed in the final on 19 March 2023 in the presence of the German ambassador to Tunisia, Mr Peter Prügel.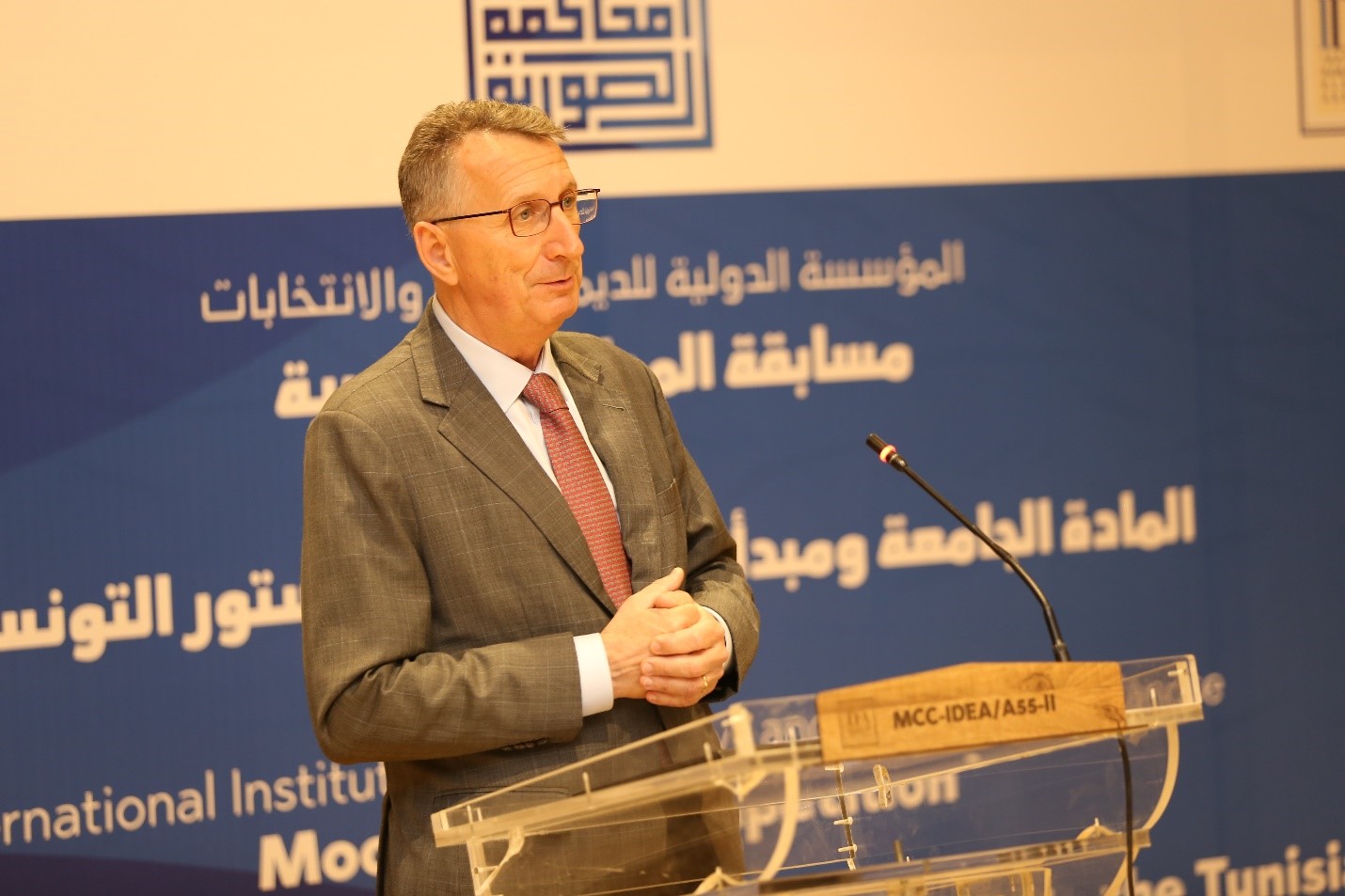 A prize-giving ceremony took place at the end, during which the members of the jury expressed their satisfaction with the candidates' overall level and provided them with some advice.
---
PARTNER ORGANIZATIONS/COLLABORATORS: