Back to overview
Learning from each other: creating more gender-sensitive parliaments to strengthen democracies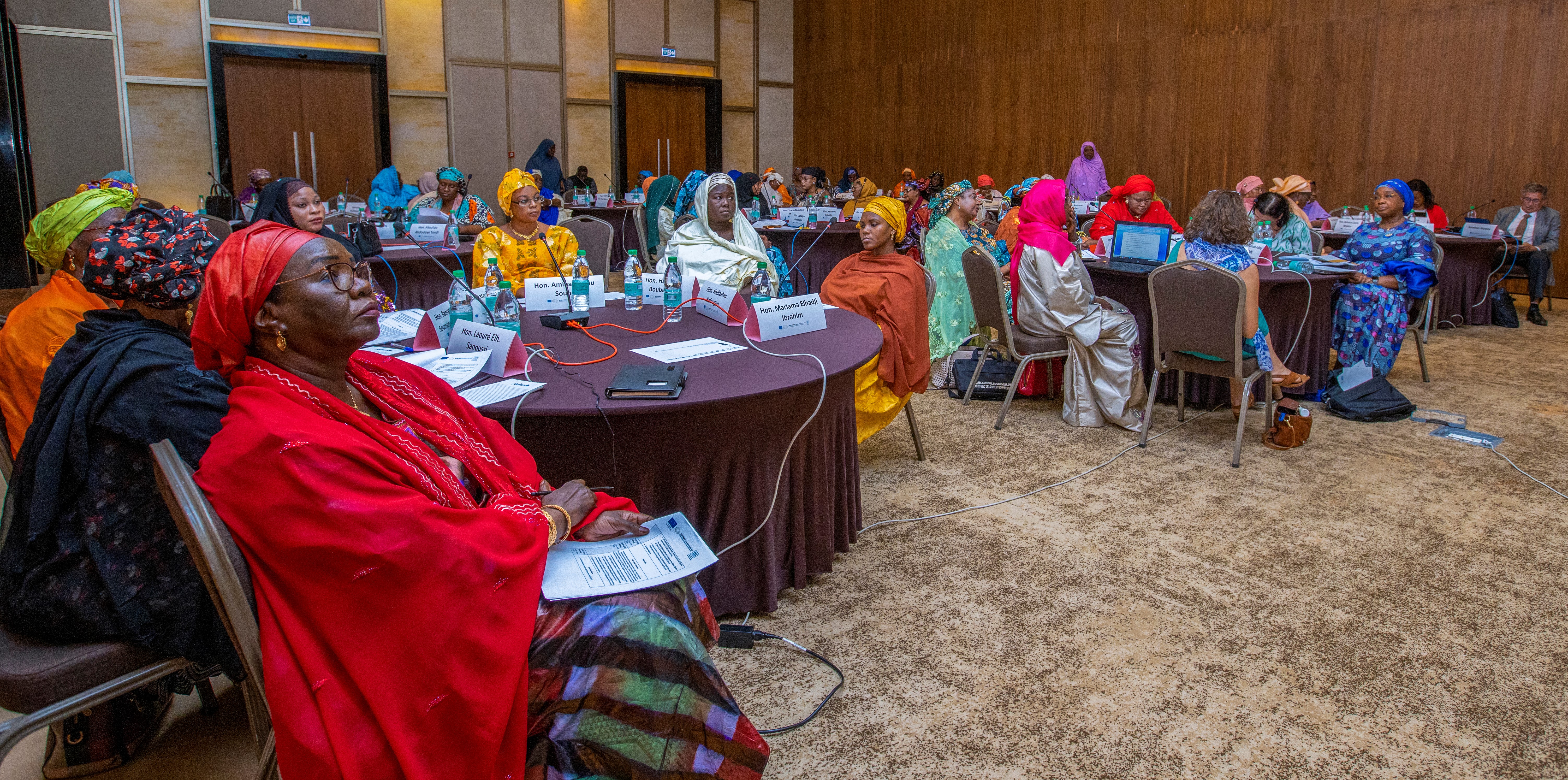 A number of women in a workshop
No parliament in the world is fully gender-sensitive. Women and gender-diverse people are relatively recent arrivals into political life, so many parliamentary institutions have developed without respect for their needs and experiences. This has led to discriminatory and exclusionary cultures, practices, and outcomes, many of which are unintentional.
Parliaments that are not fully representative of their populations are less likely to consider the needs and experiences of people of different genders (but also different ages, (dis)abilities, ethnicities, religions, and socio-economic backgrounds, among other factors) in their law-making, oversight, and representative roles.
A democratic parliament encourages inclusive political participation and represents the interests of its population, in all its diversity.
The global, EU-funded INTER PARES project supports the gender-sensitive transformation of parliaments as a core part of its work to strengthen the capacity of these institutions. A gender-sensitive parliament is one that embeds gender considerations into its culture, infrastructure, practices, procedures, engagement, information, and outputs.
INTER PARES supports peer-to-peer exchanges between EU Member State Parliaments and its partner parliaments around the world so they can play a full and effective role in advancing gender equality locally, nationally, and internationally.
Key achievements in this area include:
1. Supporting the development of an action plan for the gender-sensitive transformation of the Malaysian Dewan Rakyat, and the design and piloting of a gender impact assessment tool for Bills. MPs also opened a dialogue with the Speaker about embedding the tool into legislative scrutiny and held a press conference to urge the government to conduct gender impact assessments of Bills before introducing them to parliament.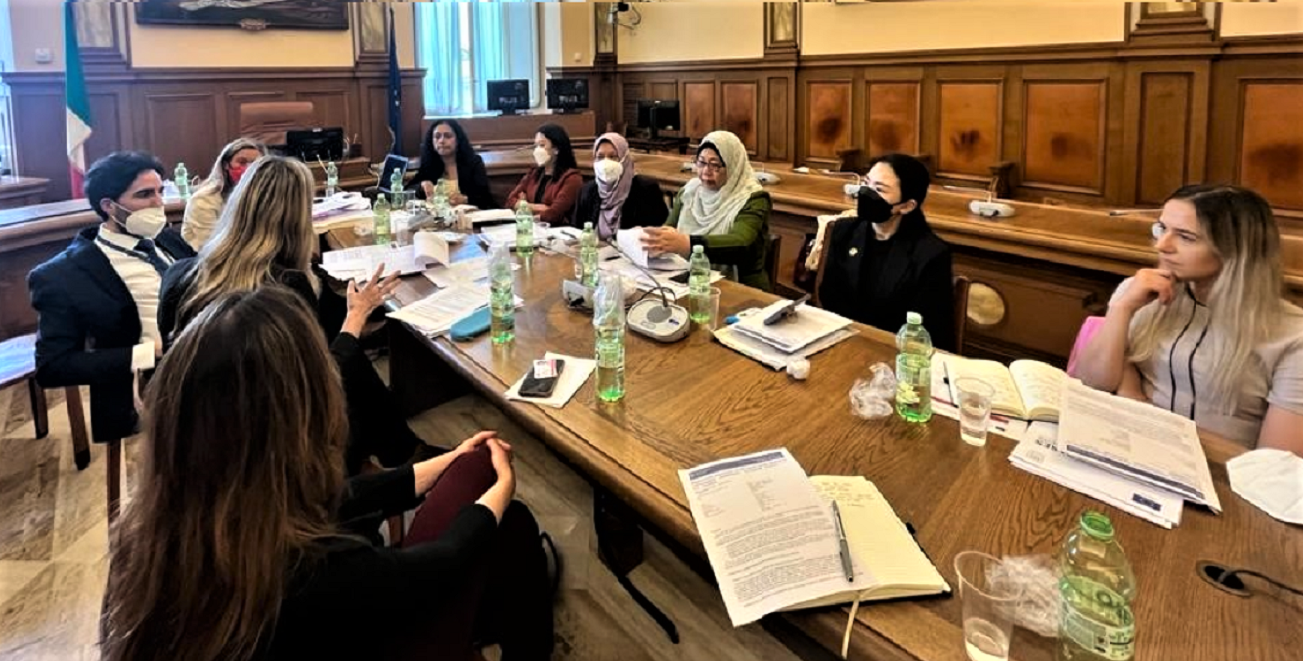 2. Inspiring gender-sensitive changes to the post-legislative scrutiny methodology used by the Chilean Chamber of Deputies Department of Law Evaluation. This also included the piloting of the modified methodology on a sexual harassment law.
3. Creating a space for the Réseau des Femmes Parlementaires du Niger (Women's Parliamentary Network of Niger) to share knowledge, experiences, and ideas with women's caucuses and parliamentary gender equality bodies from Ireland, Malawi, Wales, Côte d'Ivoire, Sweden, and Belgium. Participants discussed how women MPs can work together to advance gender equality, the common challenges they face, and strategies for success.
"In almost all countries, including Europe, we women feel that we are still marginalised, so we must unite to confront certain injustices that we feel are injustices against women."

Hon. Rabi Maitournam Moustapha, Chair of the Women's Parliamentary Network of Niger
4. Producing practical guidance on how to embed gender into oversight and law-making, drawing together insights and experiences from EU Member State and INTER PARES partner parliaments. The launch event brought together MPs, practitioners, and academics to discuss what parliamentarians can do to drive forward gender equality in society.
"[The INTER PARES guide to gender-sensitive scrutiny] helped me understand [that] topics tend to get separated into general issues and then women or men-specific issues. But gender is a factor that influences all aspects of policy and law-making.

"[..] When considering issues, we already ask 'is it economically viable' and 'how will it affect my constituents', and now we just have to add a gender scrutiny lens as another criterion and to really integrate it into our own work."

Holly Cairns TD, Member of the Dáil Éireann in the Irish Oireachtas
INTER PARES has now moved into its second phase, and will continue to centre gender equality as a core factor in its work to strengthen parliaments and increase democracy around the world. Find out more at www.inter-pares.eu.