Back to overview
Ivory Coast: WPP initiative, a golden opportunity for women's groups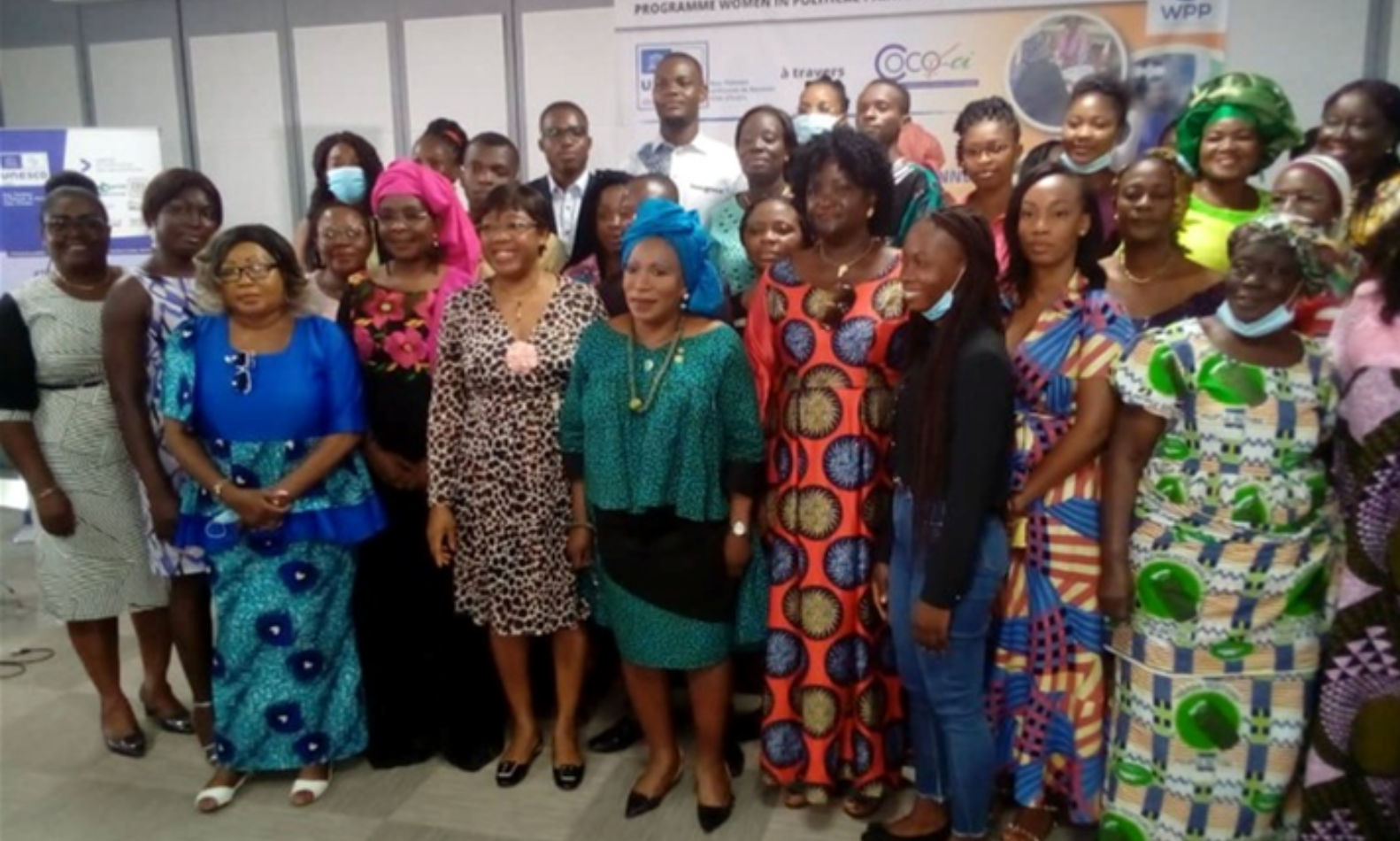 Women's groups in Ivory Coast had seized the Women Political Participation initiative to use it as an opportunity to change the country's history characterized by female exclusion in the political spheres. The WPP initiative gave women politicians and other stakeholders an opportunity to assess, analyze, evaluate the political landscape and develop strategies- meant to promote effective participation in political processes.
The initiative coincided with the recommitment of the President of Ivory Coast Alassane Ouattara and the First Lady Dominique Claudine Ouattara to create an environment favourable for unhindered access and effective participation of women in the political arena.
Women's groups, youths and all citizens were urged to seize the two coinciding solutions meant to correct the low participation of women in Ivory Coast.
The opportunity was identified as the only chance to capacitate young people, women, in particular, to claim positions within the structures of their political parties and as election candidates. The initiative came at a time when there were growing concerns over the steady decline in the number of women participating in politics in the Ivory Coast and the entire region of Africa since the 1990s. 
The new strategy had created new inroads into identifying the root causes of the problem and the associated contributing factors. Separating the root cause from the contributing factors made it possible to create approaches and strategies to deal with the problem.