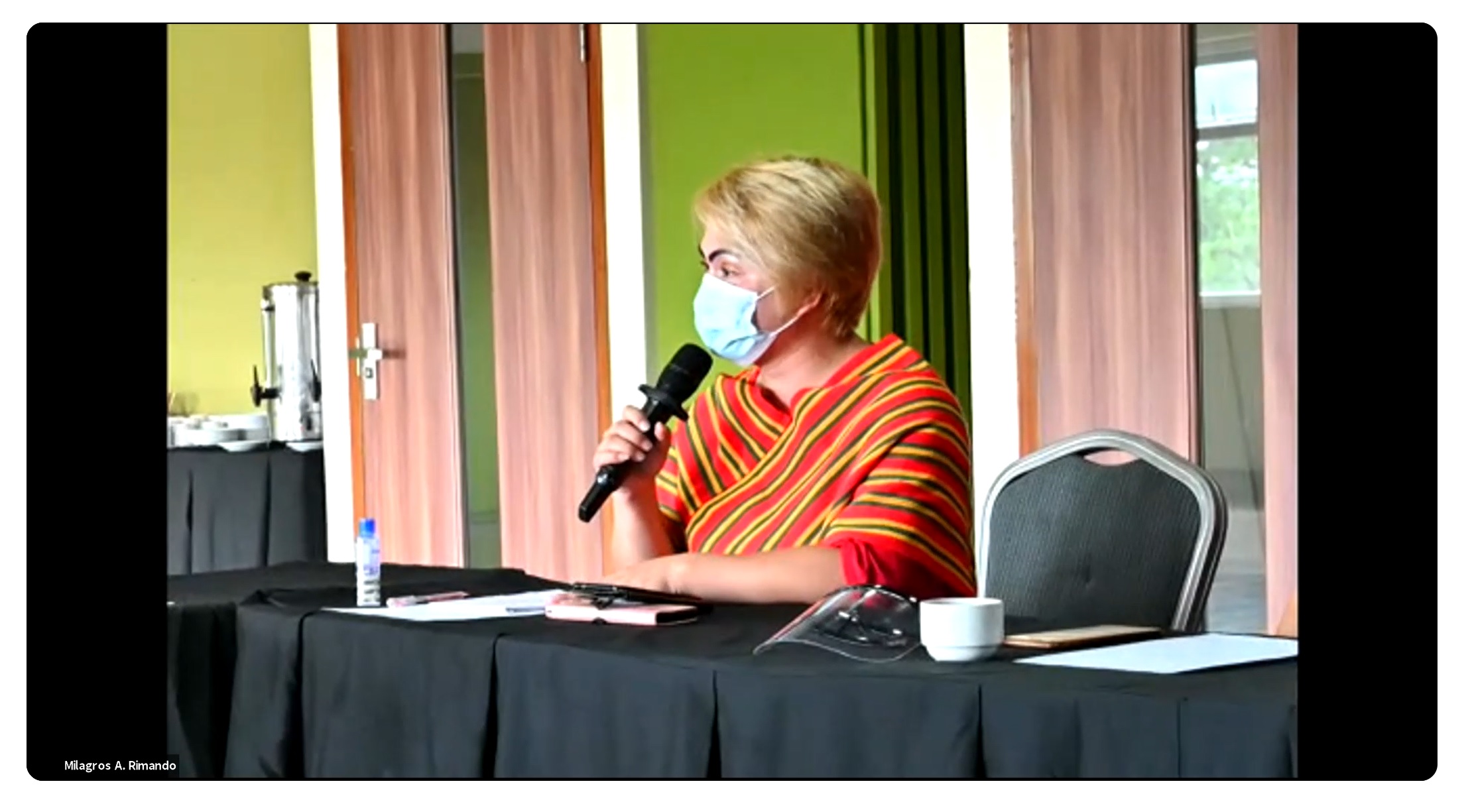 Educator and IP Champion Bit Wanas at a meeting between the IP Champions in Cordillera, the European Union Delegation in the Philippines, International IDEA and IAG
On International Women's Day, we recognize the key roles Filipino indigenous women play in their communities and beyond. With approximately 17 million Indigeneous Peoples (IP) living in the Philippines, the highest IP population are in the Bangsamoro and Cordillera regions.
Throughout their life, indigenous women face multiple layers of social discrimination, economic marginalization, and political disempowerment that must be addressed on the institutional and legislative level.
The Indigenous Peoples (IP) Champions for the Philippines project aims to protect and promote IPs rights by building the capacity of 40 advocacy and 40 institution champions, specifically in the Bangsamoro and Cordillera regions. By giving a voice to the IP Champions, they will be able to call for gender equality and equal participation in political decision making, especially on matters that could enrich their families' and communities' well-being.
As we celebrate International Women's Day, get inspired by the resilience and determination of educator and IP Champion Bit Wanas, who asserts LGBTQ rights and IP inclusion in the Cordillera region: "The indigenous LGBTQ community faces discrimination and difficulties in getting stable employment. Each LGBTQ deserves acceptance, to be able to work in respectable sources of livelihood."
Through the IP Champions project, leaders like Wilbert "Bit" Wanas, can participate in capacity building and dialogues with government institutions. Among their trainings, is an extensive workshop on the Indigenous Peoples' Rights in Constitutions Assessment Tool (IPCAT)—which helps identify the gaps and needs of the IP community, and how to address them. "The training has reinforced my knowledge of IP rights and how to assess our needs. We were taught how to make action plans and its steps for implementation. I plan to re-echo this to my community and show how they too can identify their own needs," said Wanas.
The work that IP Champions like Bit Wanas are doing at the local level, to demand accountability for indigenous women and LBTQ, is commendable. Indigenous women play key roles in their communities and beyond, speaking up for women's empowerment, land conservation, human rights and more. The IP Champions will also be more proactive and strategic in holding their governments accountable, in ensuring that the rights of indigenous women, youth and children are protected.
This project, funded by the European Union, is being led by the International Institute for Democracy and Electoral Assistance (International IDEA) and the Institute for Autonomy and Governance.