Back to overview
Interview: Adult literacy programme led to local female elected representative's success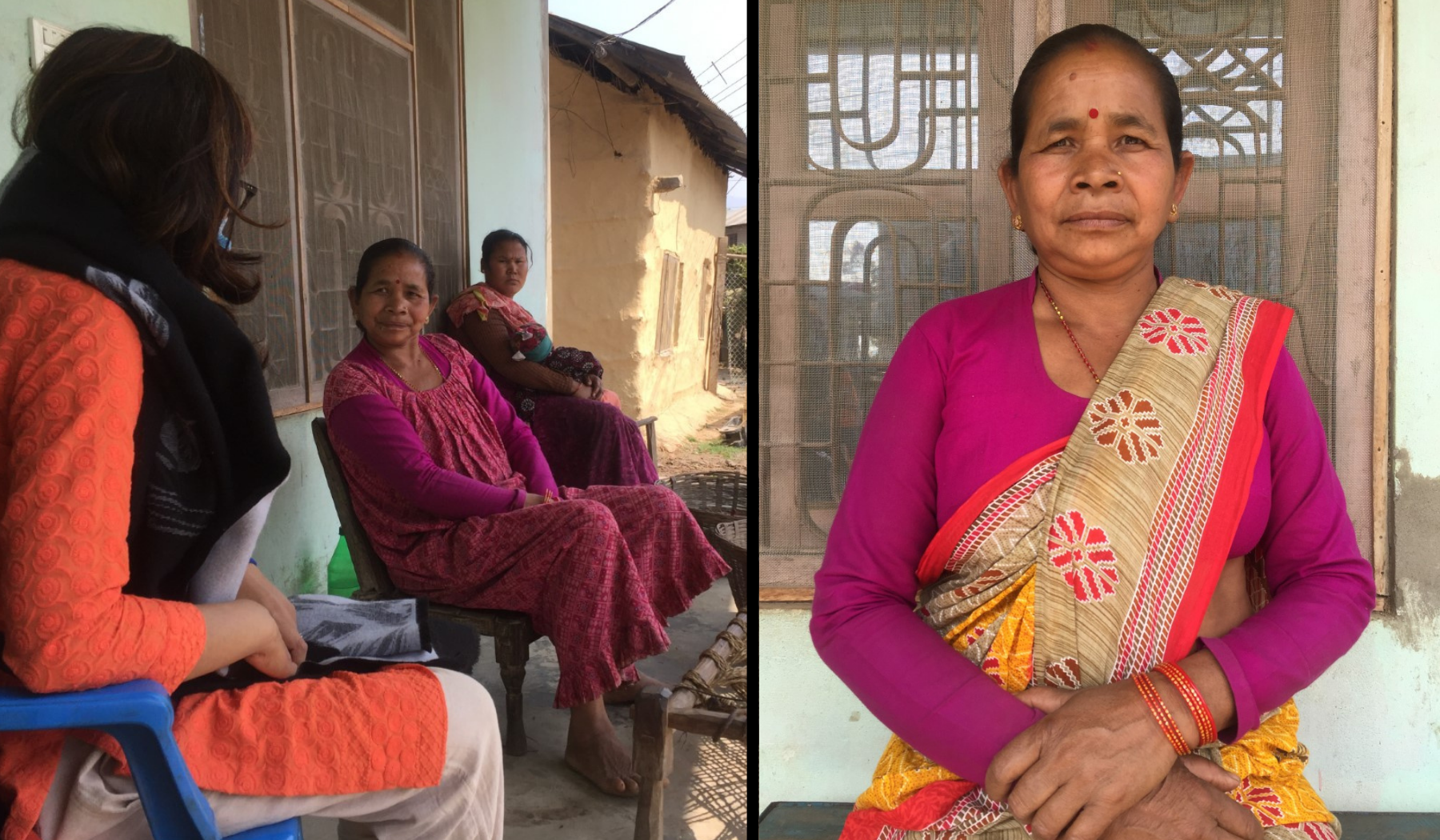 An interview with a local female Elected Representative
Three local government mentors deployed in Rapti Rural Municipality, Deukhuri-3, Dang in Nepal interviewed a local female elected representative (ER) for International Women's Day 2021. 
● Would you mind telling us about your childhood and education?
My childhood was spent in Chandrauta, Kapilvastu with three siblings. Being the eldest daughter in the family, I was expected to become more responsible in handling household activities to look after younger siblings. I never got a chance to attend school.
● How was your life before becoming an ER?
I was married at an early age and now I am a mother of three. However, I would like to call myself lucky. Unlike many other women in my community, my husband and children supported and encouraged me to join the adult literacy program nearby. After this, I was involved in several women's groups.
● Were you particularly interested in politics? Please tell us how you came to be involved in politics.
Not actually. But, I always felt that a woman should have a voice. [Women] should also be able to speak for themselves when injustice dominates. My husband always supported me. And he's the one who motivated me to take the role [of ER].
● What is politics? What do you think of the local government system?
If you had asked me this question three years ago, I would have been speechless. Now, after working as an elected representative, I know that politics is important for organizing resources i.e., human, monetary, raw materials and capital.
I think politics in the local government system is accountable, credible and transparent than the unitary government system. Previously, the budget allocated for a ward was in the thousands but now we get 700-800 thousand Nepali rupees for a project/plan. At least we could do significant work with this amount. But I wonder where all these resources (money) went before the federal government.
● What is the essential requirement to be a successful female leader?
To be a successful female leader, one needs confidence, empathy and support from the family. When you believe in yourself, the world believes in you. When I started leading a women's group, I truly believed in myself and people started noticing me. One has to understand others. Another important thing is the support of your family. If my family members had not played a supportive role, I would not have been in this place.
● How do you manage your personal and political life?
Simply. My family plays a supportive role.
● How the role of ER has shaped your life?
Confidence is a herculean task for any woman because of our socio-cultural context. We are taught to play a subservient role from our childhood. Though I was involved in an adult literacy program, women's groups, speaking in the crowd of males and the male-dominated community was difficult and embarrassing.
I always suspected I was being judged and misinterpreted. In spite of the oddity, I overcame my fear after being an elected representative. I was invited and involved in various activities, programs, and training organized from the federal to the local level. This structured me inside out. I became financially strong too. I built good networks and it eased my workload. Gradually, my roles and responsibilities transformed me into a different person. And I have a voice now.
● Can you explain the relation between education and politics?
I think education and politics are interrelated. Most importantly, basic education is very essential for an ER. For me, the three-month adult literacy programme led me to my success. If I was not literate, the party would not have approached me for the election. Likewise, one with a good education in our executive committee can easily cheat us if we are not literate enough.
● If you had not been an ER, what would you have done?
If I was not an ER, I would have continued my involvements in different women-led organizations and agriculture.
● Lastly, what message do you want to convey for the occasion of International Women's Day 2021?
I want to emphasize especially on girls' education and the role of women leadership. Education gives you a voice. A voice that is so loud and powerful. It develops decision-making capabilities in you. It can also make you economically, socio-culturally and politically empowered to acknowledge your rights and responsibilities.