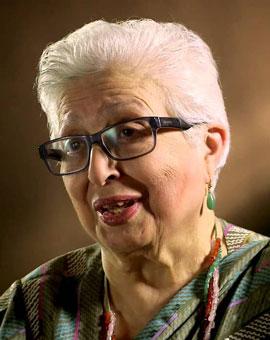 International IDEA is saddened by the passing of Frene Ginwala on 12 January 2023, at the age of 90.
The Institute wishes to convey its deepest condolences and sympathies to the Ginwala family and the people of South Africa. Frene Ginwala served as a Board Member of International IDEA from 1995-1999, the very first years of the Institute.
Frene Ginwala will always be remembered for her contributions to the writing of the South African Constitution and her instrumental role in the establishment of democracy in South Africa, exemplified by her ground-breaking holding of the position of first speaker of the first democratic Parliament of South Africa for 10 years.
As part of her engagement with International IDEA, Frene Ginwala was at the forefront of the work on women's political participation, a theme that remains central to the Institute's work to this day. Her life trajectory and commitment to democracy were a source of inspiration for many around the world. With her departure, her home country of South Africa and Africa as a whole have lost a true champion for gender equality who fought for justice and democracy throughout her life.