Back to overview
Federalism for a Peaceful Transition and Sustainable Democracy in Sudan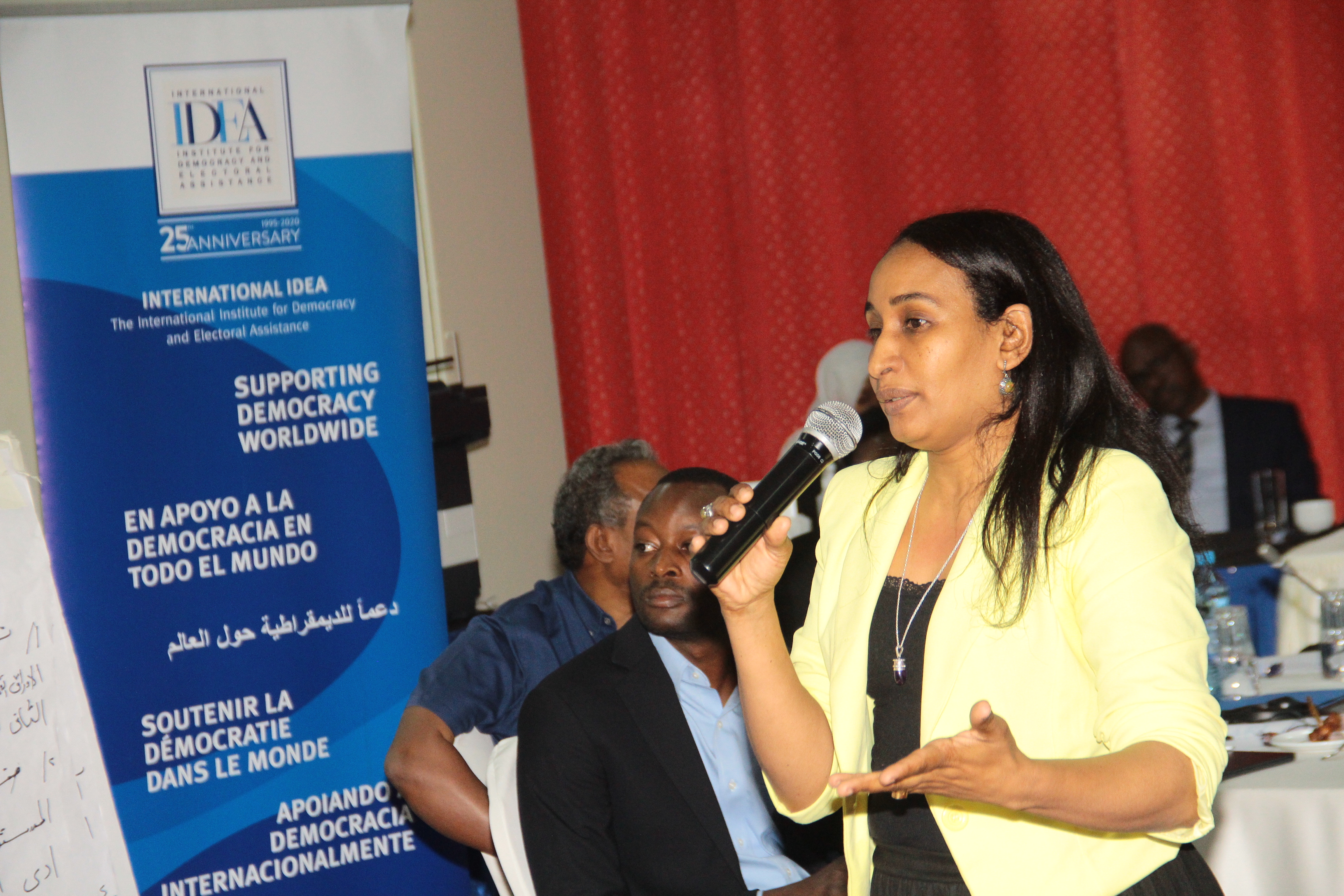 photo of a woman speaking in a meeting
International IDEA believes that diversity can strengthen democracy and peaceful cohesion if values of inclusion and the right for equal participation for all citizens are protected. Without safeguarding these values, a diverse country like Sudan may find itself in a very risky situation that can lead to never ending violent conflicts.
Since July 2022, according to the UN, inter-communal clashes in the country have caused at least 359 fatalities, injured 469 people, displaced more than 97,000 and triggered extensive property damage. The UN Special Advisor on the Prevention of Genocide, Alice Wairimu Nderitu, expressed grave concern, on Thursday 24 January 2023, over a reported resurgence of ethnic clashes in the Blue Nile region of Sudan. "The clashes between the ethnic communities are rooted in long standing issues over land ownership and ethnic representation", he said.
International IDEA Sudan's Programme, in its effort to strengthen peaceful and democratic transition in Sudan, to engage international and Sudanese stakeholder from across the spectrum to deliberate and discuss diversity management tools and share comparative knowledge, held a four-day dialogue forum, in collaboration with the Peace Research Institute (PRI) of the University of Khartoum in Nairobi, Kenya from the 24 to 27 January 2023. The forum focused its discussions on the question of promoting dialogue on federalism, managing diversity, and the practice of fiscal federation in Sudan during this transition period.
There has been a growing demand during this period of transition in Sudan to discuss these key questions and their critical role in managing both short- and long-term democracy and stability. The invitation to the forum was extended to leading international and national experts on the practices of federalism. A selected plenary of participants was drawn from academia, government as well as civil society in Sudan. The above combination of participants created a forum for deeper reflection on the key topics that were discussed each day. In his opening remarks, the regional director of International IDEA Africa and West Asia Programme of International IDEA, Roba Sharamo highlighted the important work International IDEA is doing in Sudan in collaboration with Sudanese civil society as well as regional economic communities such as the The Intergovernmental Authority on Development (IGAD).