Back to overview
The Electoral Tribunal of Panama held a spokespersons and crisis management workshop with the support of International IDEA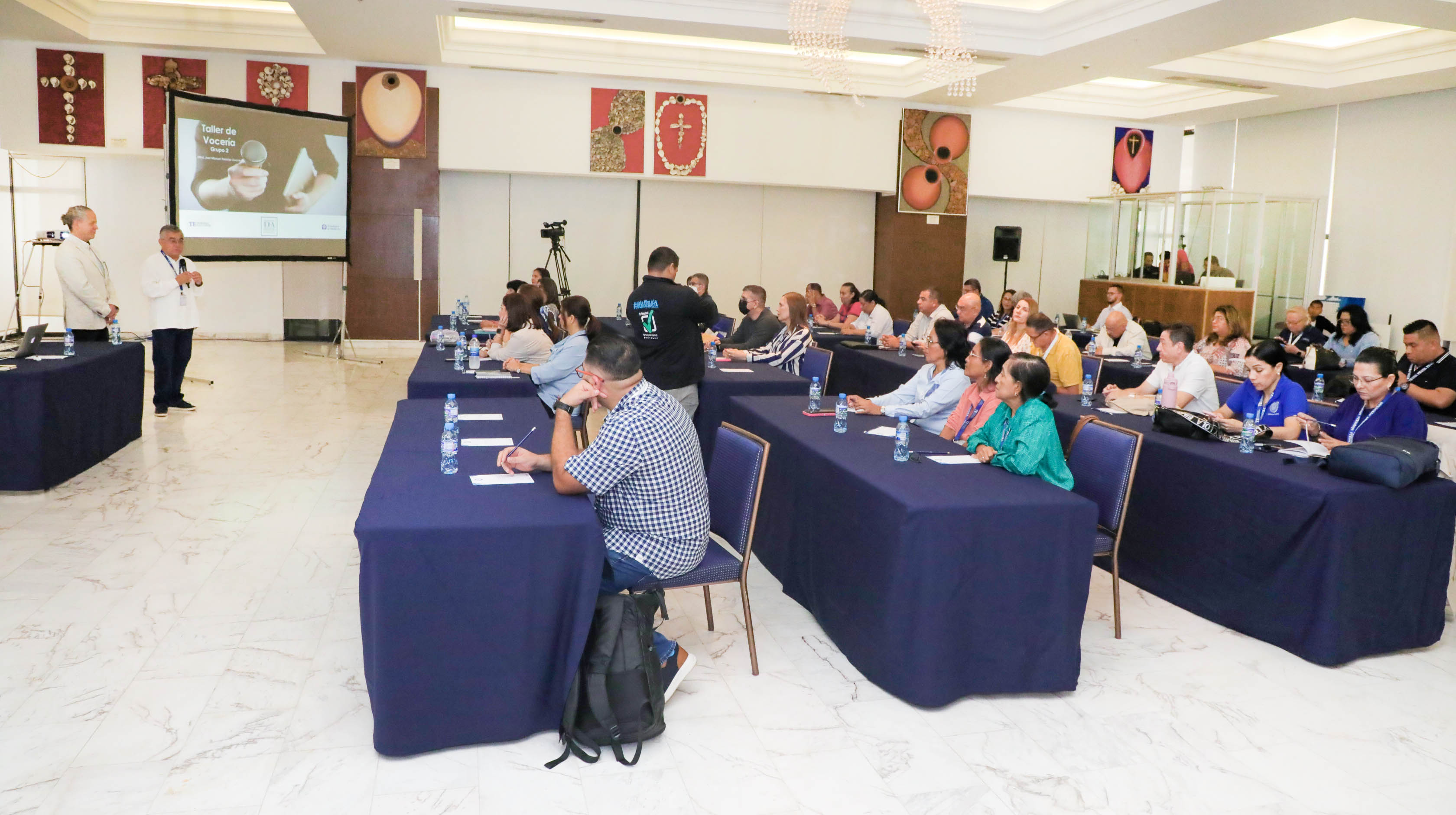 The Electoral Tribunal of Panama (TE), with the support of International IDEA, held its second workshop on spokespersons and crisis management, on May 5 and 6, 2023. This time, for the people responsible for communication in the regional offices of the institution, as part of its 360º Communication strategy and preparation for the general elections of May 2024.
This initiative represents the continuation of the sessions held on February 13 and 14 of the current year, addressed to the spokespersons of the Communications Department of the Court's headquarters.
In this second version of the workshop, the material was provided by José Manuel Ramírez, an expert in communication from the Instituto Tecnológico y de Estudios Superiores de Monterrey (ITESM), with the objective that the spokespersons acquire communication skills to transmit clearly and effectiveness of the messages of the Electoral Tribunal of Panama, as well as help them identify the target audiences for the delivery channels, such as users of social networks, viewers and radio listeners and in this way use relevant and effective techniques in the positioning of institutional messages.
Forty-two people were trained, coming from the different offices of the Electoral Tribunal that are distributed in the country's provinces and topics such as the operation of the media, the politics of scandal and the characteristics of the key messages were addressed. In addition, they had the opportunity to carry out workshops with real practical cases that allowed the application of the theory shared by the speaker during the sessions.
International IDEA, through its office in Panama, continues to support democracy in and from Panama.