Back to overview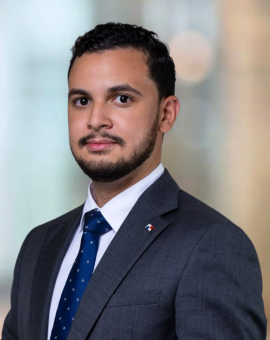 Roberto Ogg Fabrega
Programme Assistant
Roberto Ogg Fabrega
Programme Assistant
Roberto Ogg Fabrega is the Programme Assistant in the Panama Office, Panama City.
Roberto joined International IDEA in September 2022. He works directly with the Electoral Tribunal (Tribunal Electoral de Panamá) in the implementation of the General Elections Plan (PLAGEL), the promotion of gender inclusion, civic and democratic values and developing communication strategies.
On June 13, 2018, Panama became the thirty-first member country of International IDEA and the ninth member state of Latin America and the Caribbean. With a view to materializing the areas of cooperation, the Electoral Tribunal and International IDEA signed a cooperation agreement in December 2018 with the aim of contributing to the transparency and legitimacy of the electoral process to be carried out in 2019. Currently, both parties have renewed the agreement to continue working in the strengthening of the Panamanian democracy, now focused on the 2024 elections.
Before joining International IDEA, Roberto worked as a policymaker in the National Assembly of Panama, the legislative power of this country, drafting bills related to human rights, transparency and climate change. He was also a research fellow in Amnesty International, Spanish chapter, studying the responsibilities of big firms with the population´s human rights. He has also done research regarding the state of civil and political rights in the Latin American and Caribbean region and its relationship with the American Convention of Human Rights, published in the Advisory Opinion OC 28/21 of the Inter-American Court of Human Rights, based in San Jose, Costa Rica.
Expertise
Human rights; geopolitics; international relations; Latin America and Caribbean overview of democracy
Education
MA, international Affairs: Economics, Politics and Law, the Universidad Pontificia de Comillas, Madrid, Spain; BA, Law and Political Sciences, Universidad Católica Santa María la Antigua (USMA), Panama City
Languages
English, Portuguese, Spanish
Location
Panama City, Panama