Back to overview
Botswana: Women politicians pushed for the constitutional review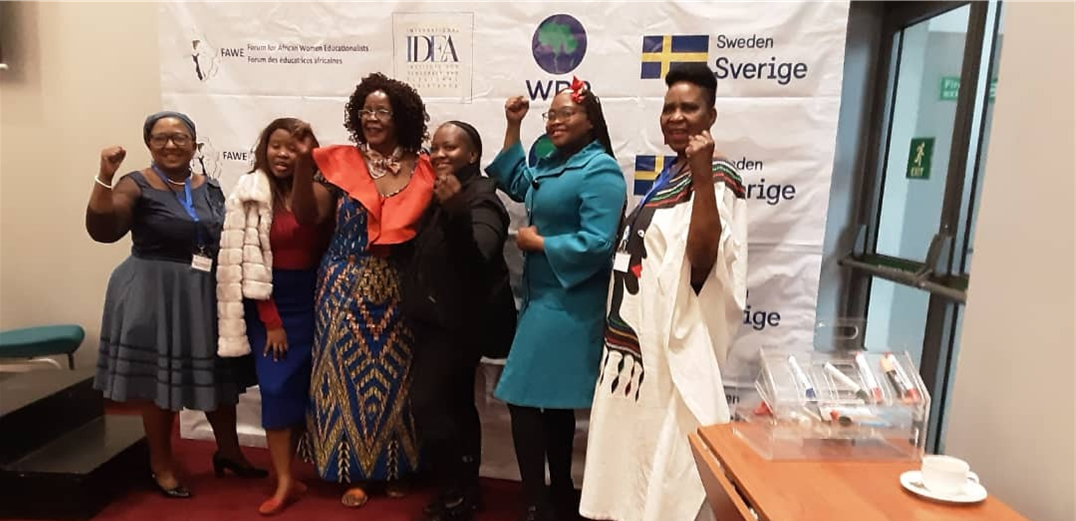 Women politicians and other key stakeholders came together and called for the constitutional review and the inclusion of electoral provisions that promote women's political participation. Women politicians highlighted their demands, including a section requiring political parties to amend their constitutions so that they consider 50/50 representation when fielding political candidates.
Another demand was for the Constitution to include proportional representation or consider the adoption of a mixture of the First Past the Post (FPP) and proportional representation as well as temporary special measures to correct the historical imbalances in the political field.
While pushing for the constitutional review, women politicians called for repealing discriminatory legal provisions. Examples that were cited include reviewing the definition of discriminatory in section 15(3) of the Constitution to have direct and indirect discrimination.
The need to expand section 15 list of protected attributes to include gender identity, sexual orientation, age, marital status, disability, pregnancy and parental status was also put forward. Other areas cited include expansion of section 15 prohibition on discriminatory laws to also apply to policies, eliminating the exceptions in sections 15, (4), (5), and (7) or reducing to the minimum necessary and finally adding a definition of equality.
Low women's representation characterises Botswana's political landscape as statistics show that women's representation in Parliament is at 11% and 18% in councils. However, political parties have been considered the key actors in ensuring increased women's political participation hence the call for a constitutional clause that requires them to ensure 50/50 representation when selecting election candidates.
Of interest is the call for a special fund to be set for women politicians to address the historical economic imbalances deeply entrenched in economic abuse and financial exclusion. Furthermore, more emphasis was placed on repealing section 15 (4) of the Constitution and enacting the basic provisions of the Convention on the Elimination of All Forms of Discrimination against Women (CEDAW).
In response to the submission, the President of Botswana, Mokgweetsi Masisi, established the Presidential Commission of Inquiry into the Review of the Constitution of Botswana, and the deadline of September 2022 was set for feedback.