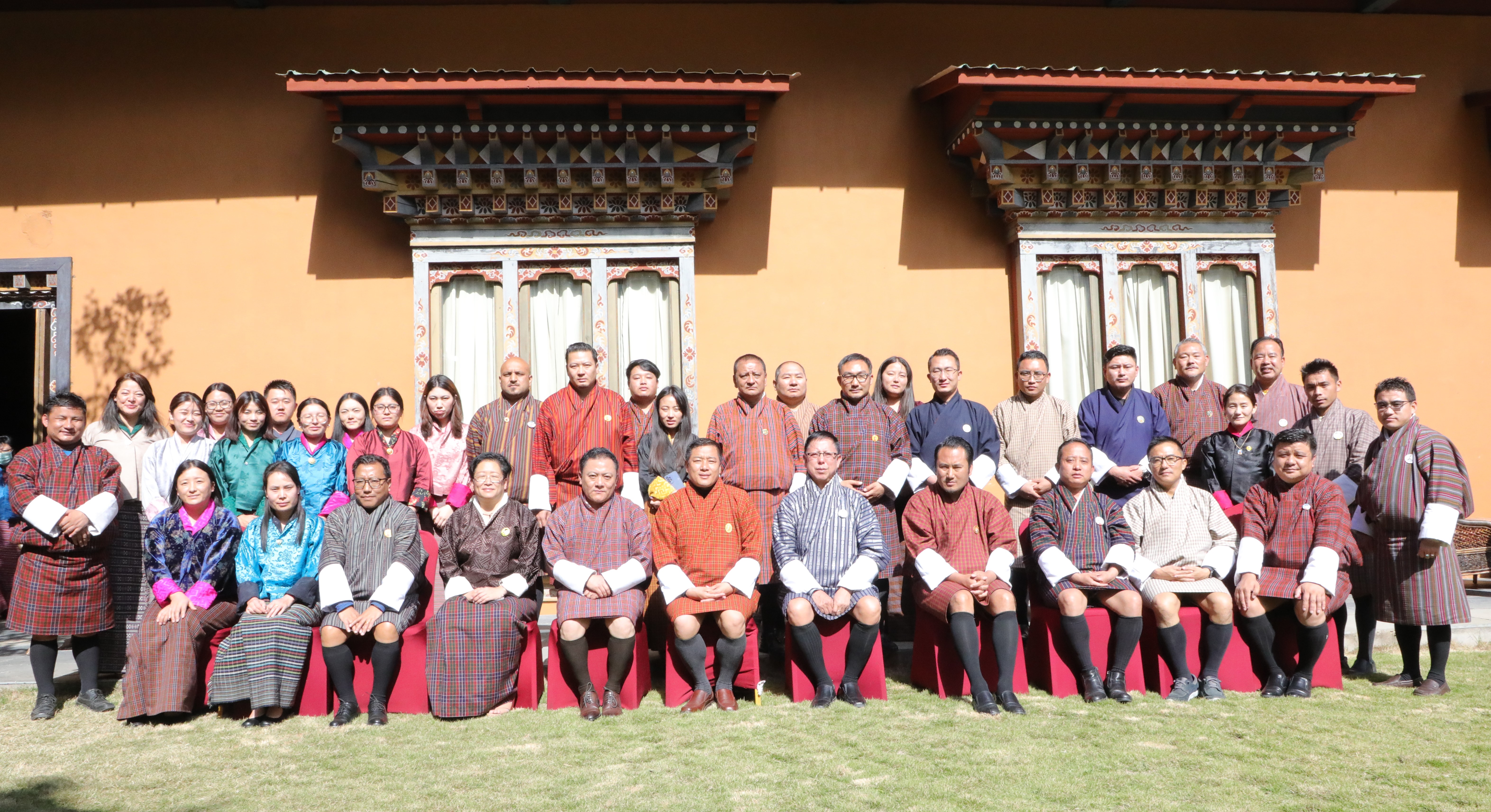 Members of National Council and Staff of the two Houses
The recently concluded workshops on Media Literacy Training and Effective Communication Skills held in Paro for members of the National Council of Bhutan (NCB) and secretariat staff have ushered in promising outcomes for the nation's democratic processes. The training, designed by International IDEA with EU support, provided the attendees with essential tools to enhance their engagement with the public.
Participants now have the capabilities to improve parliamentary transparency by utilizing traditional and social media platforms effectively, as emphasized by Mr. Tenzin Thinley, Secretary General of the National Council of Bhutan, who highlighted the media's role as "crucial partners for the parliamentarians."
Ms. Leena Rikkila Tamang, Regional Director of Asia & Pacific Region, International IDEA, underscored the strategic importance of parliamentary communication, noting that "Parliamentary communications have to be strategic to engage effectively with the electorates between elections," and the need for better cooperation with media to boost public interest in parliamentary affairs.
The skills developed during the workshops include navigating new media landscapes, understanding cultural sensitivities in communication, and disseminating information on parliamentary activities more effectively. The first two days were dedicated to collaboration with mainstream media and optimal use of social media to reach constituents. This aims to focus more attention on parliamentary works and issues, as well as to bolster the legal framework surrounding social media use.
The subsequent sessions on Effective Communication Skills supported the participants with the know-how to foster trust in their leadership by understanding their communication styles' strengths and areas for improvement. This is vital for promoting a shared commitment to democratic values with Bhutanese citizens.
In his concluding remarks, H.E Sangay Dorji, Honourable Chairperson of the NCB, expressed gratitude towards the EU for supporting Project 'Nyamdrel, which significantly benefited the Parliament of Bhutan and its democratic fabric. He highlighted the importance of utilizing the new skills to further Bhutan's democratic goals, reinforcing the role of parliamentarians as representatives of the people.
The workshops mark a significant step towards bolstering Bhutan's democratic engagement, ensuring that parliamentarians are not just communicators but active engagers with the citizenry. The outcomes promise a more informed public, transparent governance, and a robust democratic discourse facilitated by well-equipped representatives.
Project 'Nyamdrel is jointly implemented by International IDEA and Helvetas Bhutan.
Secretary General of the National Assembly explianing group work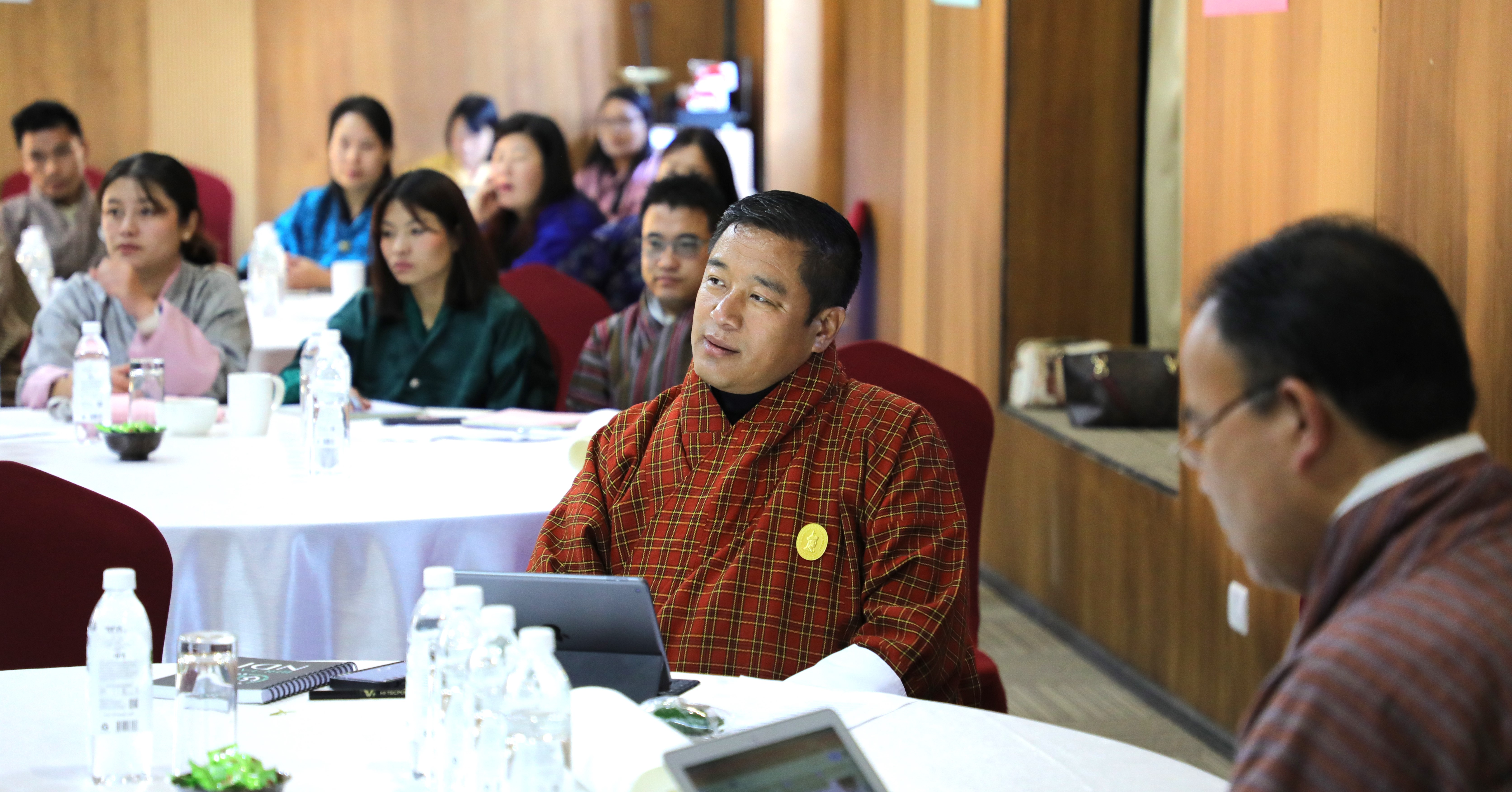 Hon Chairperson of National Council with the participants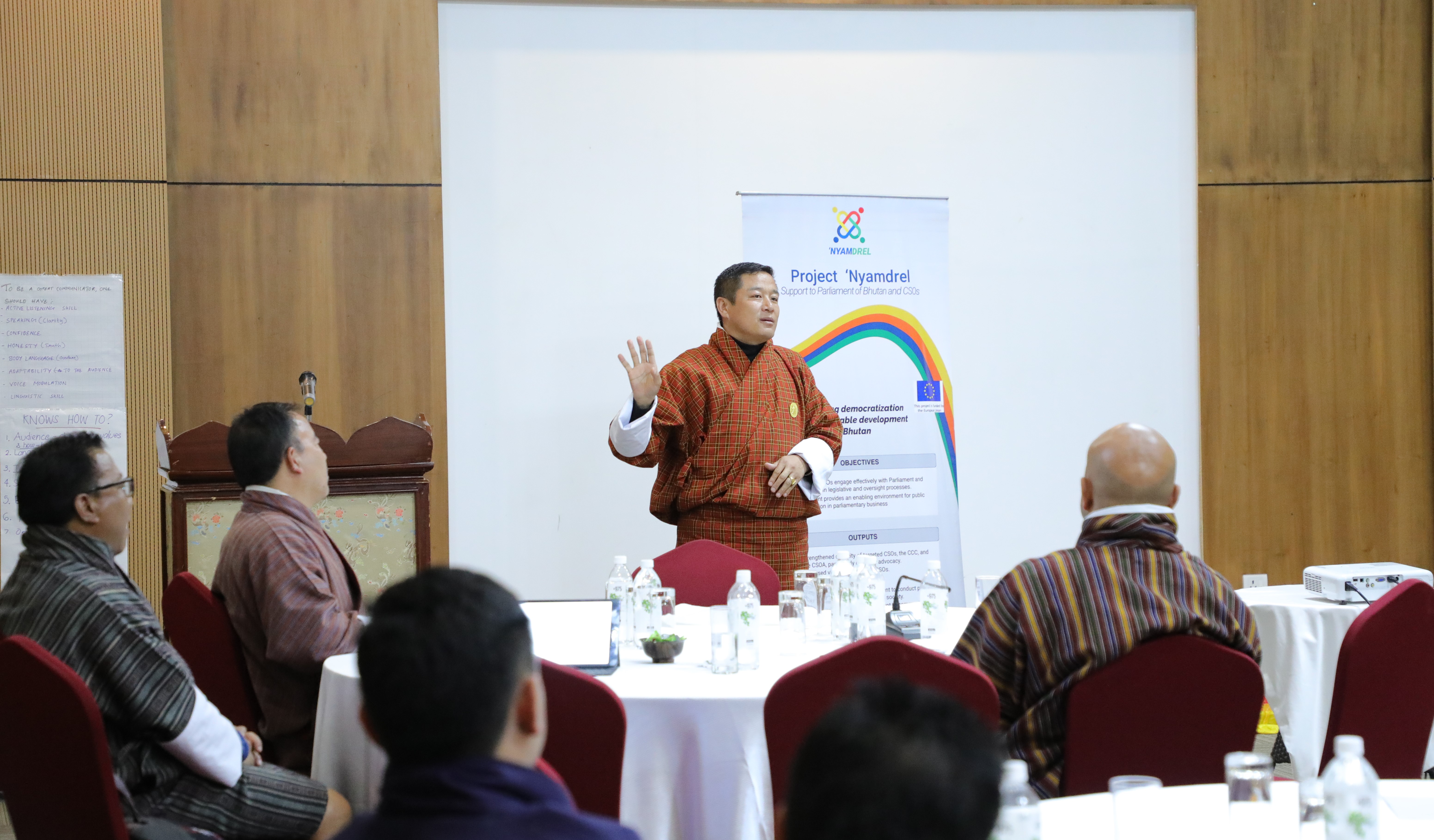 Hon Chairperson concluding remarks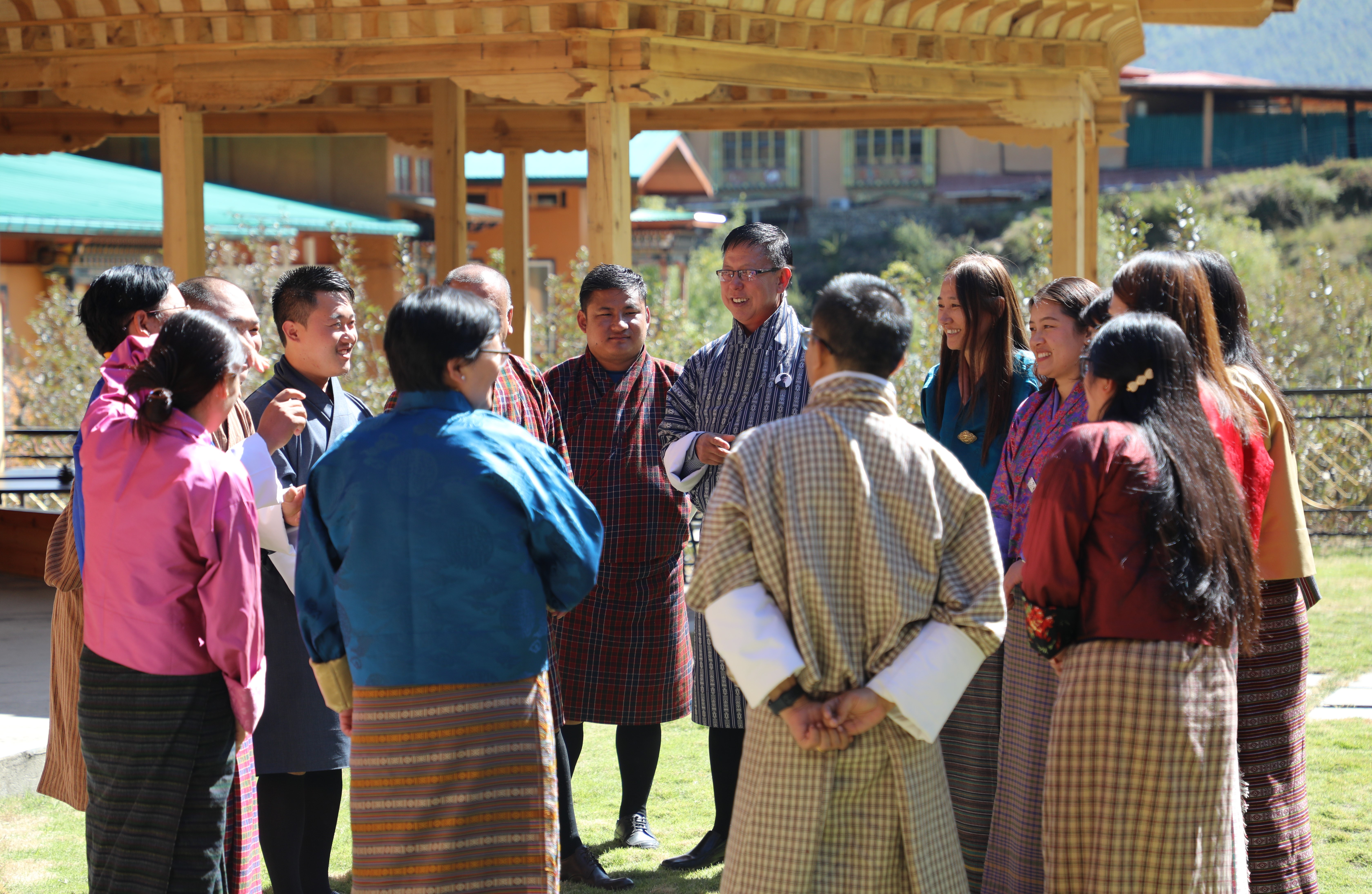 Group work wiht the participants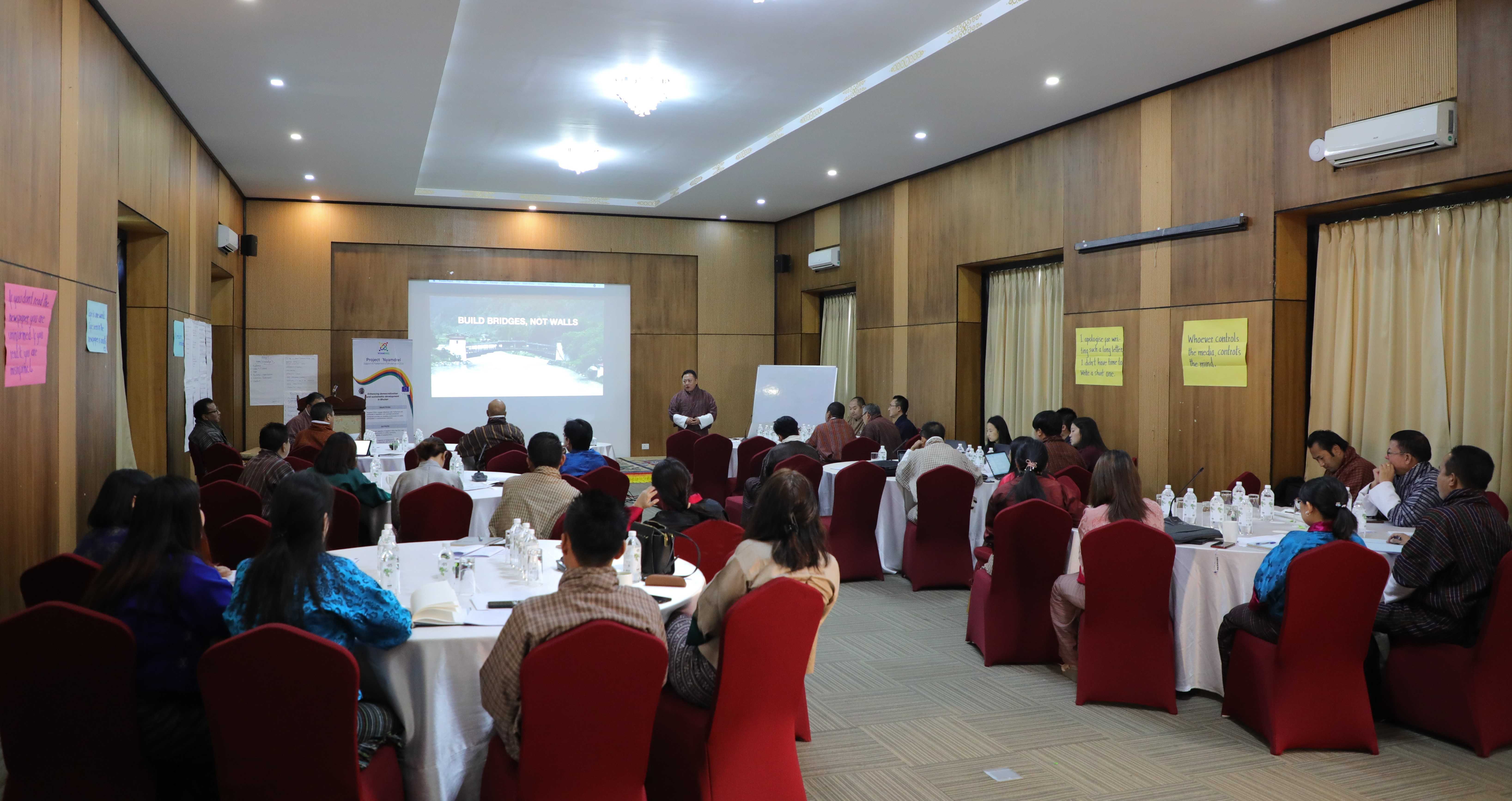 Workshops on Media Literacy Training and Effective Communication Skills in Bhutan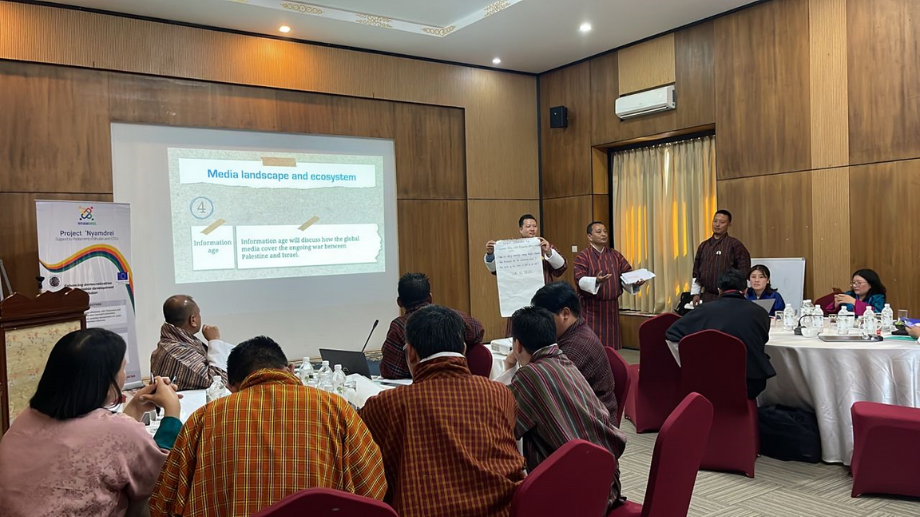 Hon Secretary General of National Council explaining group work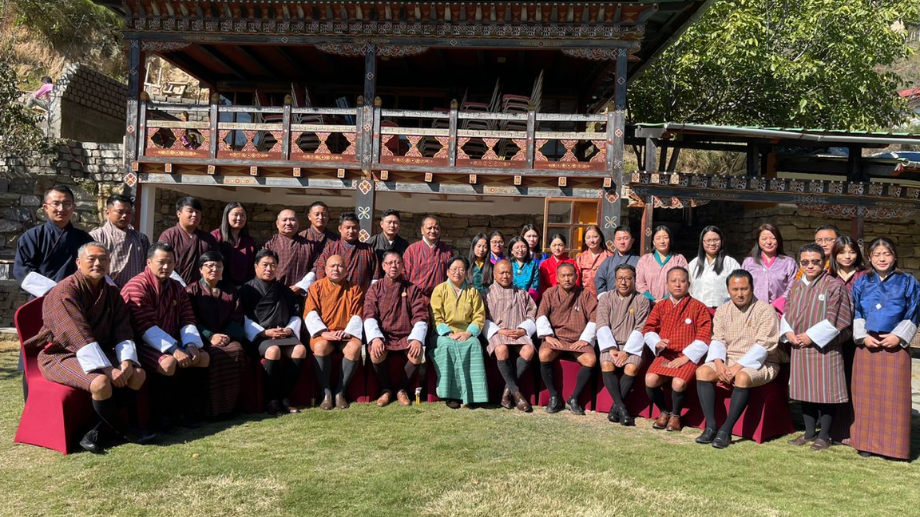 Participants for the Media Literacy Workshop