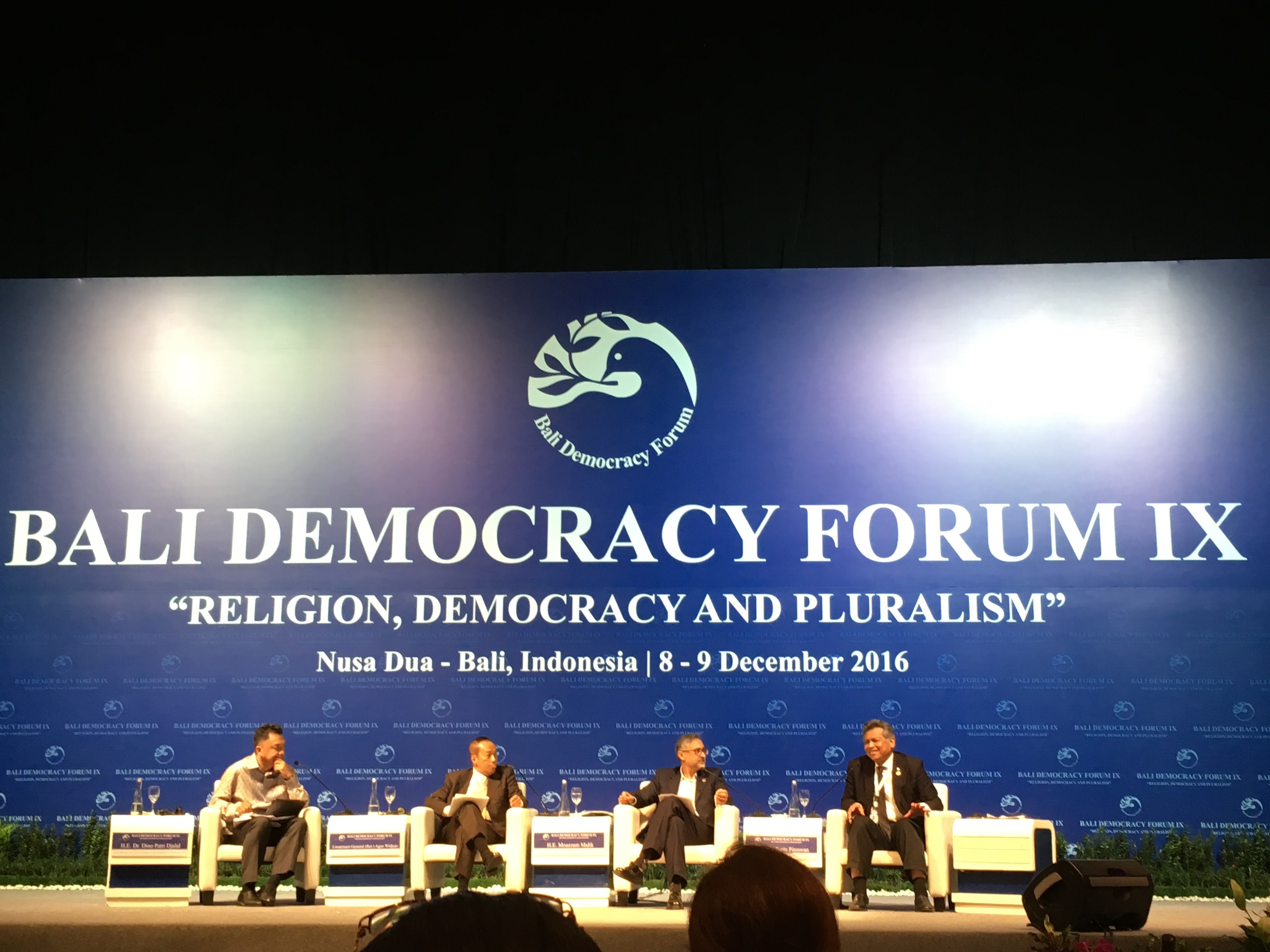 International IDEA participated in the 2016 Bali Democracy Forum themed "Religion, Democracy and Pluralism" on 8-9 December.
The delegation was headed by International IDEA's Chair of Board of Advisers, Surin Pitsuwan, accompanied by Leena Rikkilä Tamang, Director for the Asia and the Pacific region. Pitsuwan was a speaker at one of the two high-level panels entitled "Sharing Best Practices and Key Lessons in Fostering Religious Harmony and Countering Violent Extremism and Discrimination through Democratic Responses".
He spoke alongside Lieutenant General (Ret.) Agus Widjojo of Indonesia, who is Chairman of the Institute for Peace and Democracy Foundation and Moazzam Malik, Ambassador of the United Kingdom to Indonesia. Pitsuwan shared his experiences as a muslim and his understanding of the teachings of Islam where religious tolerance is very much upheld. He also offered his views on how peace and democracy can be sustained in this plural world.
Having researched and published knowledge resources on pluralism and democracy, International IDEA was well placed to contribute to the debate. International IDEA also is committed to support inclusive democratic institutions and processes as an important strategic objective, recognizing that full and equal participation and representation of all groups are essential for a democracy's long-term stability and resilience.
View the presentation: