STEP Democracy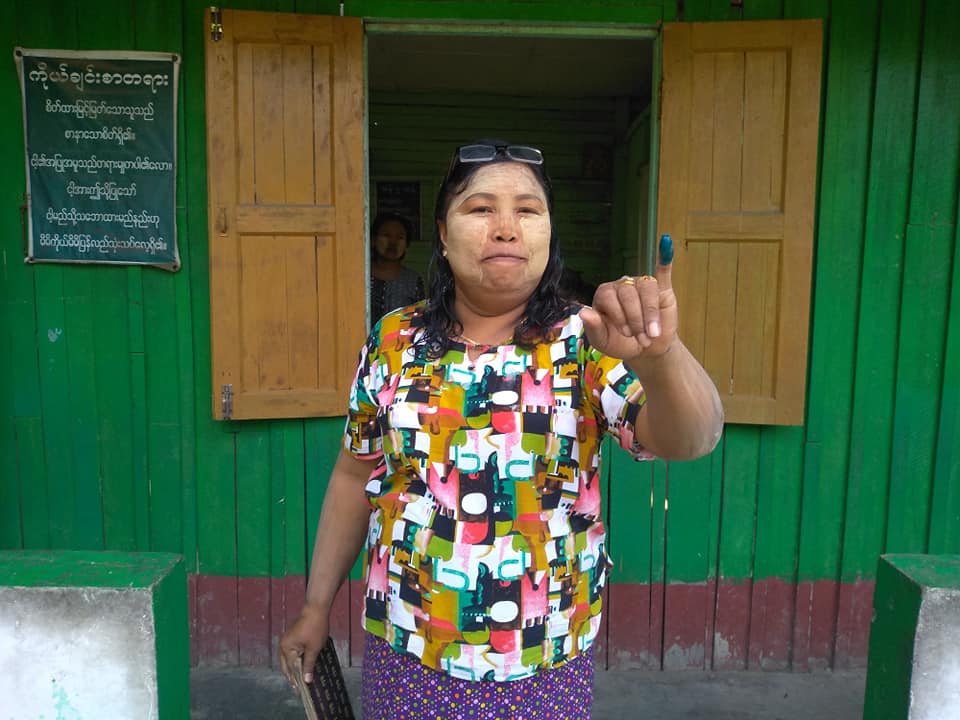 Since 2015, the European Union (EU) funded programme 'Support to Electoral Processes and Democracy – STEP Democracy' has fostered a deeper awareness of, and advocacy for, reform to the legal framework and played a key role in supporting the administration of credible elections, which were widely perceived to be the first step in Myanmar's wider democratic transition.
STEP Democracy builds on the achievements of the projects' first phase (2015-2018) where the programme worked intensively with the Union Election Commission (UEC), political parties and civil society organizations (CSOs), through innovative approaches to supporting Myanmar's democratic transition with tailor-made programming in line with the unique needs of each electoral stakeholder.
The current phase of the programme (2018-2021) continues to support political parties, CSOs and constitutional sub-national governments in reform processes that are more participatory, transparent, accountable, inclusive and reflective of stakeholder needs. STEP Democracy's comprehensive elections program supports key electoral stakeholders, namely the national and subnational levels of the constitutional UEC, political parties, CSOs, constitutional sub-national governments and voters and first-time voters. As of 1 February 2021, the programme continues to contribute to its long term objective of supporting a democratic Myanmar by conducting research and analysis, leading to knowledge products as a basis for genuine democratic reform.
STEP Democracy is a unique programme designed to bring national and international expertise to a wide range of Myanmar's electoral stakeholders, and which firmly entrenches local ownership throughout all phases of the electoral cycle.
Its methodologies have proven to make knowledge transfer sustainable through comprehensive technical advice, capacity development, voter education and dialogue promotion.
STEP Democracy has a strong commitment to a flexible approach to democratic reform which is mindful of the rich history and cultural diversity of Myanmar.
Download the STEP Democracy Fact Sheet
STEP Democracy has made strides in election reform, youth inclusivity and civic engagement as well as women's participation and political party policy changes.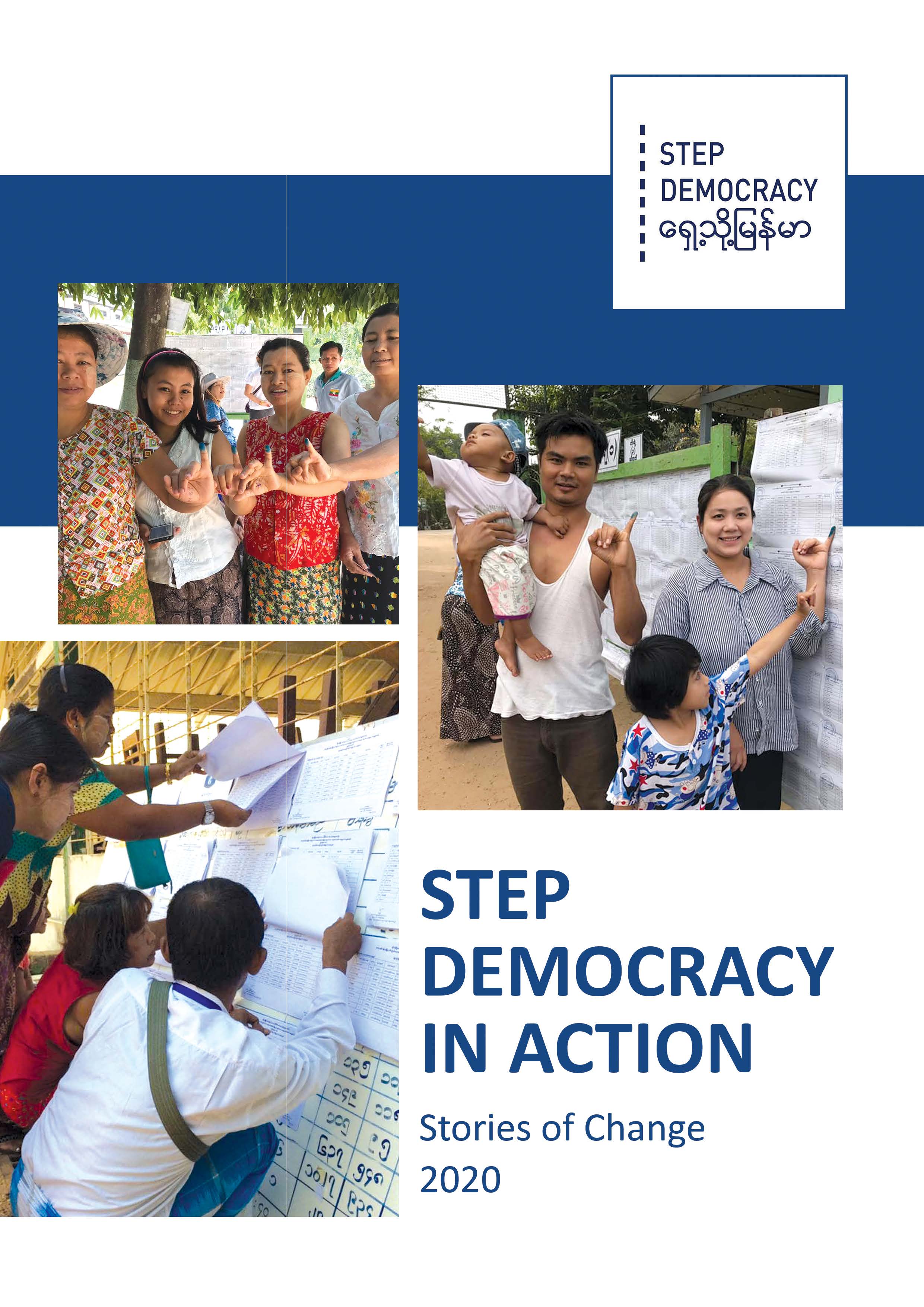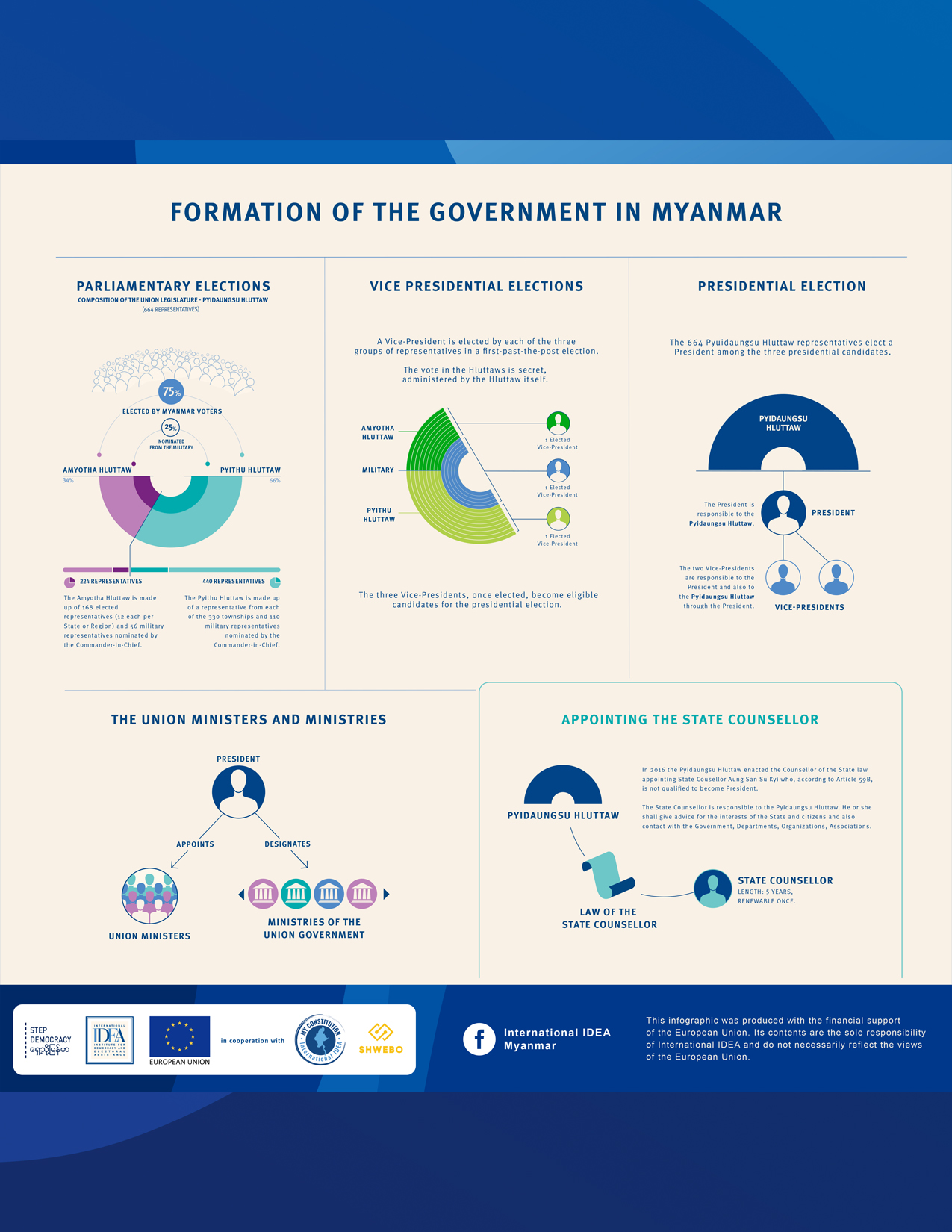 On a quarterly basis, we provide detailed information about our technical assistance with local governments, political parties and other groups. We provide publications and resources in both English and Myanmar.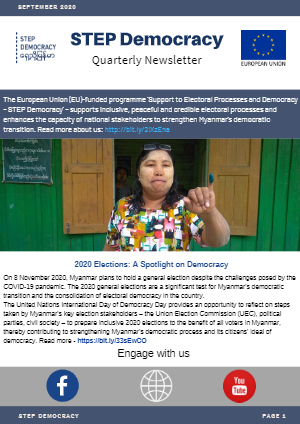 International IDEA, as the lead implementing organization, works with four international and three national organizations to implement the programme's mission to contribute to a greater awareness of, and adherence to, democratic values and principles and increased inclusive participation in democratic practices. This mission builds on a lager vision to create a society founded on broad engagement in democratic institutions and processes.
STEP Democracy's partners include the Danish Institute for Parties and Democracy (DIPD), Democracy Reporting International (DRI), and the Netherlands Institute for Multiparty Democracy (NIMD)/ DemoFinland, Scholar Institute, Paññā Institute and Badeidha Moe Civil Society Organization.
Do you have a question about this project?
Contact Nathalie Ebead, STEP Democracy Programme Manager, at info@stepdemocracy.eu
Visit the STEP Democracy website
Disclaimer: This webpage was created and maintained with the financial support of the European Union. Its contents are the sole responsibility of STEP Democracy's partner organizations and do not necessarily reflect the views of the European Union.