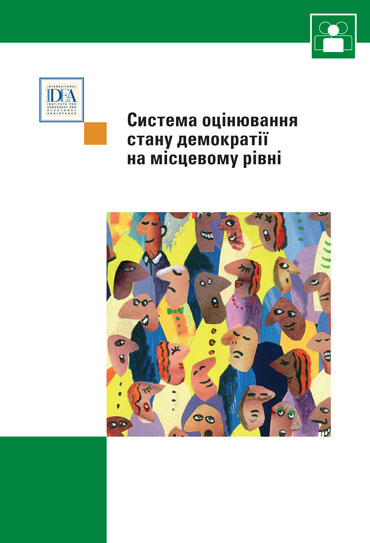 On 12 July, International IDEA and the Lab of Democratic Transformations, will discuss the findings of a new study on the quality of local democracy in Ukraine.
A large scale decentralization process is currently taking place in Ukraine that is putting the spotlight on the quality of local democracy in Ukraine. These reforms are delegating more rights, responsibilities and financial resources to local governments to serve their communities. National and local politicians, experts, civil society groups and the media are all questioning how the current system works to ensure democratic and effective local governance. Reforms will need to ensure adequate checks against corruption and mismanagement, and enable elected local leaders to govern in a responsive, accountable and transparent manner.
International IDEA has supported a group of young local democracy activists from the city of Chernivtsy to conduct local democracy assessments in the cities of Chernivtsy, Cherkassy and Mikolayv. The assessment focused on some of the most pertinent and un-explored local democracy issues: How does the current system work to uphold legislative oversight of the local executive? Are local branches effective in and accountable to the public? What leads to the frequent and destabilizing conflicts that exist between councils and mayors? The assessment is based on research, interviews and focus groups with 50 councilors, 30 local democracy experts across the three cities, six current and former mayors and 40 community representatives active in various local civic and development projects.
Some key findings to be discussed are:
With Ukraine's recent move to a party-led electoral system, many observers point to unhealthy levels of partisan influences on local governance, which means that local policy issues are often caught up in partisan conflicts that exist at the national level.
Due to Ukraine's limited experience with the system of decentralized and multi-party politics, the current local government system, with a powerful mayor and a powerful council, carries inbuilt institutional triggers for conflict.
The lack of clearly delineated functions between council, mayor, executive committee, and other sub-structures, results in role-confusion and conflicts. Mayors and councils often choose open confrontations and tactics that aim to undermine each other's legitimacy and effectiveness.
As is also typical for other countries in the region, Ukrainian citizens have a low level of trust in elected leaders and do not make full use of local participatory tools. Respondents unanimously call for larger investments in civic education and participatory methods of decision making. In some cases, there is a problem of politicization of local groups, leading to intimidation of political opponents.
The assessment recommends a set of legislative and practical changes to improve the division of functions, enhance accountability and increase opportunities for citizen engagement, all in order to decrease the likelihood of conflicts within local governments.
The final report of the assessment will be available in October 2018.
Partner Organizations/collaborators:
Lab of Democratic Transformations
Useful Links / Information: