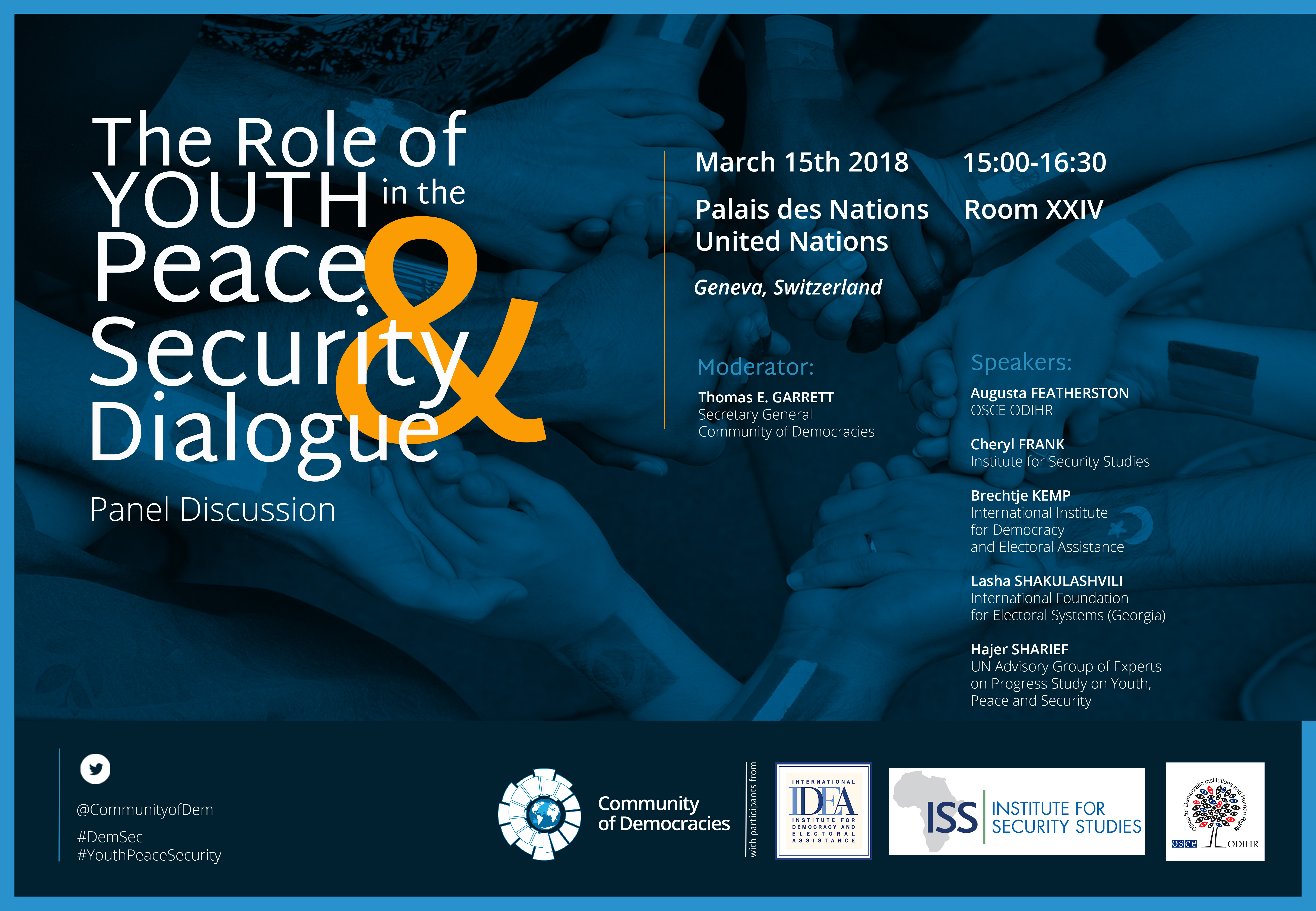 International IDEA will take part in a panel discussion between experts with the participation of young leaders from around the world on "The Role of Youth in the Peace and Security Dialogue".

The discussion will center on the challenges to youth engagement in the peace and security dialogue and will showcase good practices for their participation, in the context of the Sustainable Development Goals. Panelists will also debate possible methods to implement UN Resolution 2250 on Youth, Peace and Security (2015) which urges States "to consider ways to increase inclusive representation of youth in decision-making at all levels in local, national, regional and international institutions and mechanisms for the prevention and resolution of conflict, including institutions and mechanisms to counter violent extremism".

Partner Organizations/collaborators:
The panel is hosted by The Permanent Mission of Norway to the United Nations Office in Geneva, on behalf of Norway as the Chair of the Executive Committee of the Community of Democracies (CoD).