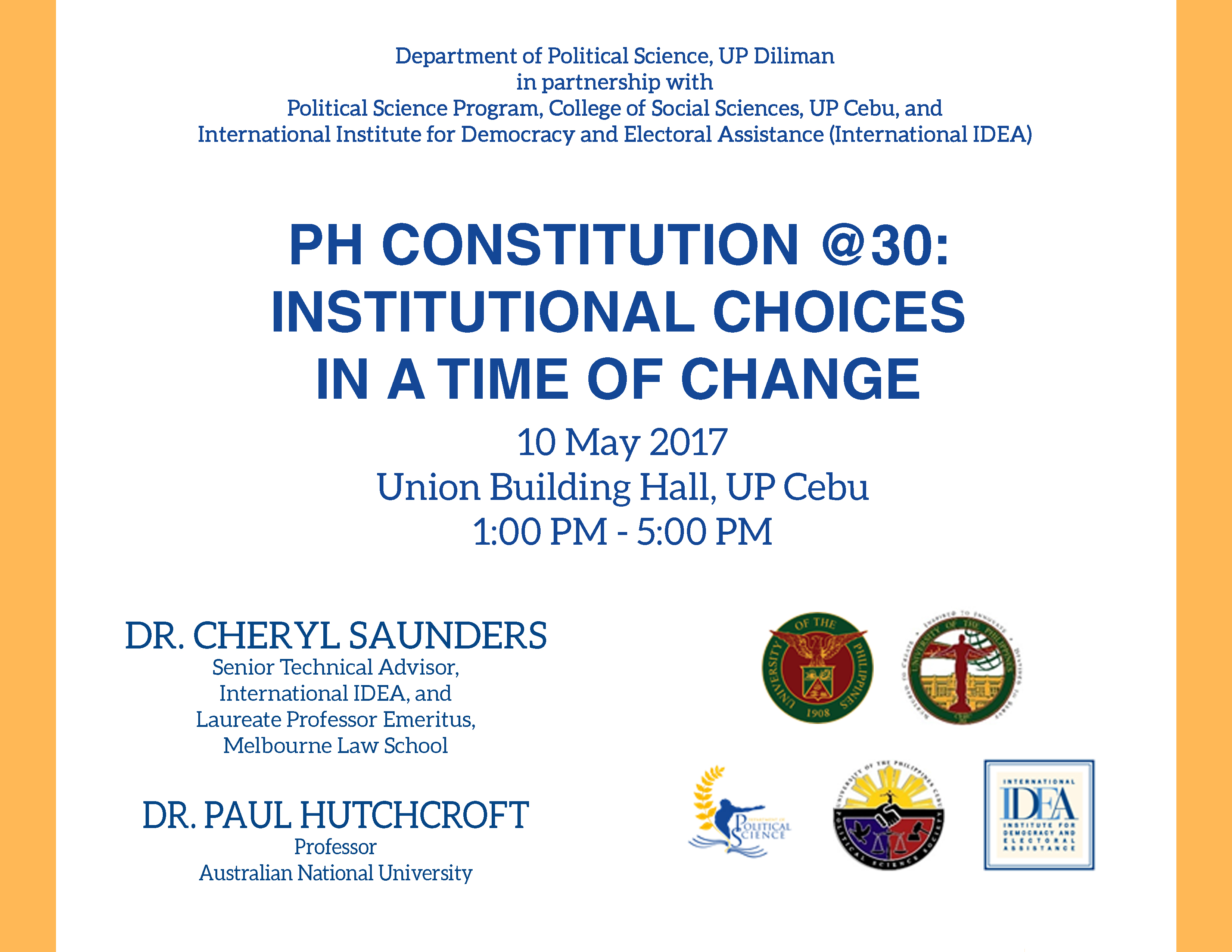 The Department of Political Science of UP Diliman, in partnership with the Political Science Program, College of Social Sciences, UP Cebu and the International Institute for Democracy and Electoral Assistance (International IDEA), will hold a forum on "PH Constitution@30: Institutional Choices in a Time of Change".
The forum will discuss the attempts made to amend or overhaul the 1987 Philippine Constitution, which has served as the fundamental, legal, institutional and normative framework of Philippines politics and governance in the last 30 years.
Other constitutional reform areas not yet fully explored, the effect of proposed shifts on other institutional frameworks, also how the current push for federalism affect other reform agendas such as the Bangsamoro political entity will also be discussed.
Cheryl Saunders, Professor Laureate of the Melbourne Law School and IDEA's Technical Advisor on Constitution Building will be one of the resource speakers.
Partner Organizations/collaborators:
RSVP/Contacts:
Contact:
Nyla Prieto, Programme Officer, International IDEA
Email: n.prieto@idea.int