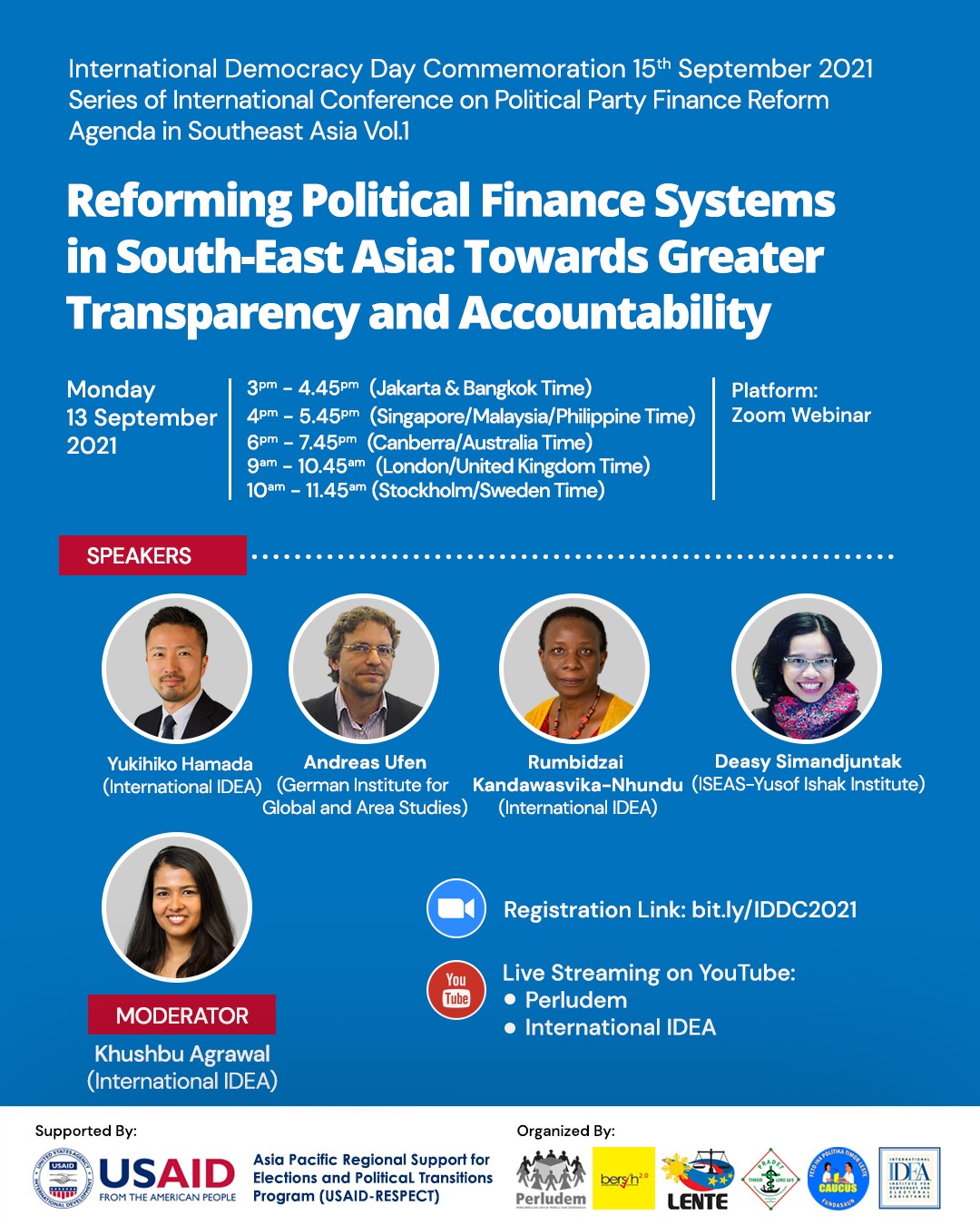 Political party finance is still a serious problem for many countries in Southeast Asia. Transparency and accountability of party financial reports, the origin of funding sources whether coming from legal or illegal sources such as rent seeking, dependence of political parties on third parties (which have been having the potential to cause conflicts of interest and trade of influence), vote buying in elections, to high political costs in the country—have become parts of dominant political party financial problems in Southeast Asia.
To disseminate the research results, as well as to discuss the agenda of political party finance reform in Southeast Asia, an international conference will be held in a collaboration between The Asia-Pacific Regional Support for Elections and Political Transitions (RESPECT) and International IDEA with topic on "Political Party Finance Reform Agenda in Southeast Asia". This conference will invite scholars, experts, policymakers and civil society organizations to have a multi stakeholders forum to share ideas, analysis, and views on the agenda of political party finance reform in Southeast Asia, and to commemorate the International Democracy Day 2021.
Partner Organizations/collaborators:
Association for Election and Democracy (Indonesia), Bersih 2.0 (Malaysia), Paradet & Women Caucus (Timor Leste), Legal Network for Truthful Election (Philipines)
RSVP/Contacts:
For further information*, please contact Heroik at heroik@perludem.org or vauzi@perludem.org
*Individuals noted on any UN sanctions list (United Nations Security Council Consolidated List) or European Union sanctions list are not allowed to participate in any International IDEA events.
Useful Links / Information: