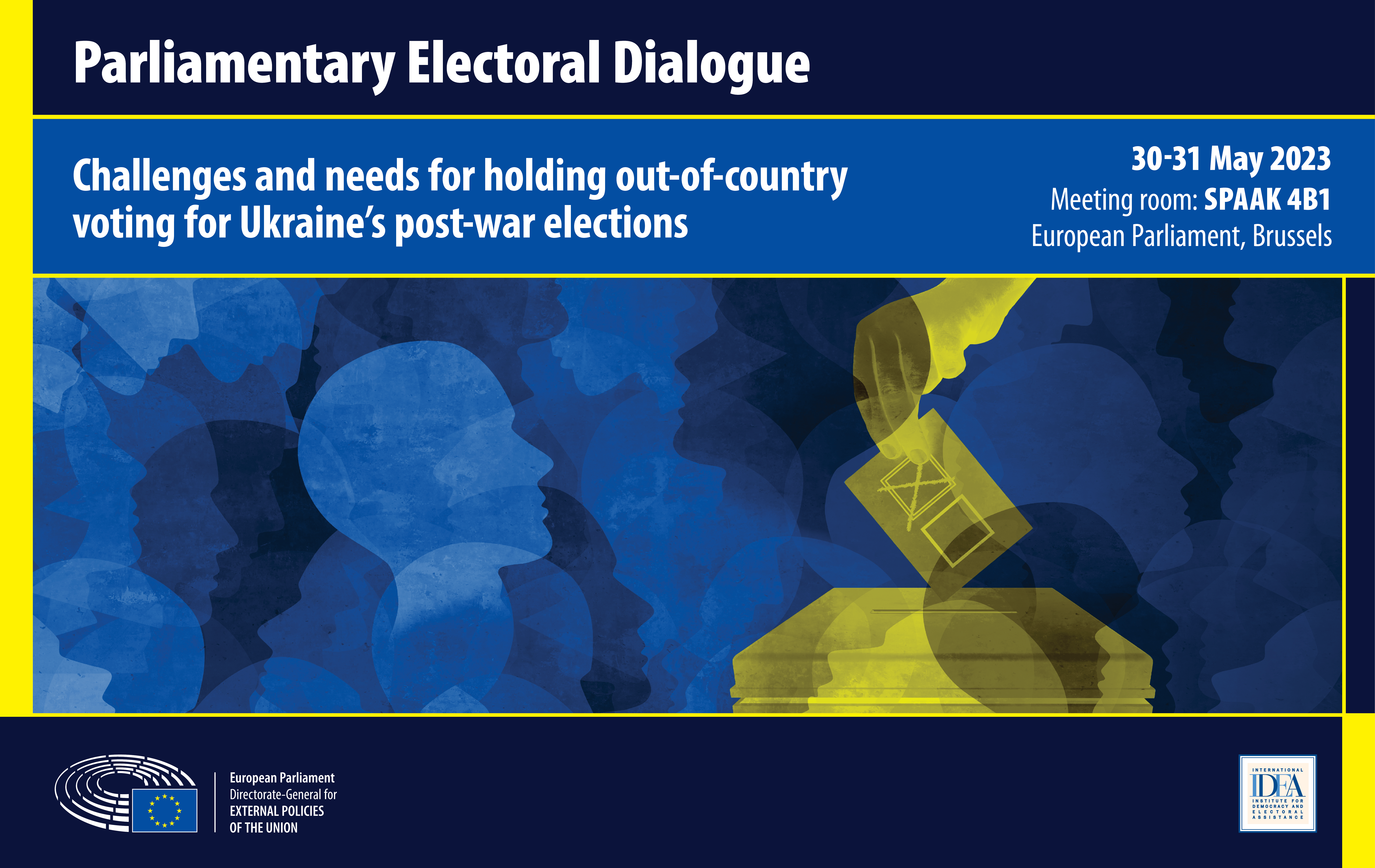 Securing Ukraine's capacity to conduct future post-war elections in a free, orderly, and transparent manner will be vital for the continued integrity of its democratic governance and for the success of its recovery and reconstruction. One key challenge lying ahead of Ukraine will be to ensure the voting rights and opportunities for its displaced citizens, many of whom will be casting their vote from outside of Ukraine.
To support Ukraine in conducting its future out-of-country voting process, International IDEA together with the European Parliament will convene a Parliamentary Electoral Dialogue on Challenges and Needs for Holding Out-of-Country Voting for Ukraine's Post-War Elections, in Brussels, Belgium on 30-31 May 2023.
The event will serve to review good European practices and lessons in conducting out-of-country- voting, including a variety of voting practices such as postal voting and opening additional polling stations.
The event will bring together high-level officials from Verkhovna Rada of Ukraine, the Central Election Commission, the Ministry of Foreign Affairs and Ukraine's civil society, the electoral officials from electoral management bodies of member-states of the European Union, Members of the European Parliament and international organizations.
The two-day event will host sessions dedicated to particular aspects of out-of-country voting, where representatives of EU member states will be invited to share their experiences. Such a dialogue will also aid the CEC of Ukraine in enhancing its understanding of the situation of potential voters in countries of their current residence and help to assess the scale of needs and resources required for the necessary future operations.
Read more about the event in the European Parliament's website.
Access the event's AGENDA.
Partner Organizations/collaborators:
RSVP/Contacts:
Please note that this event will be held in person by individual invitation only.