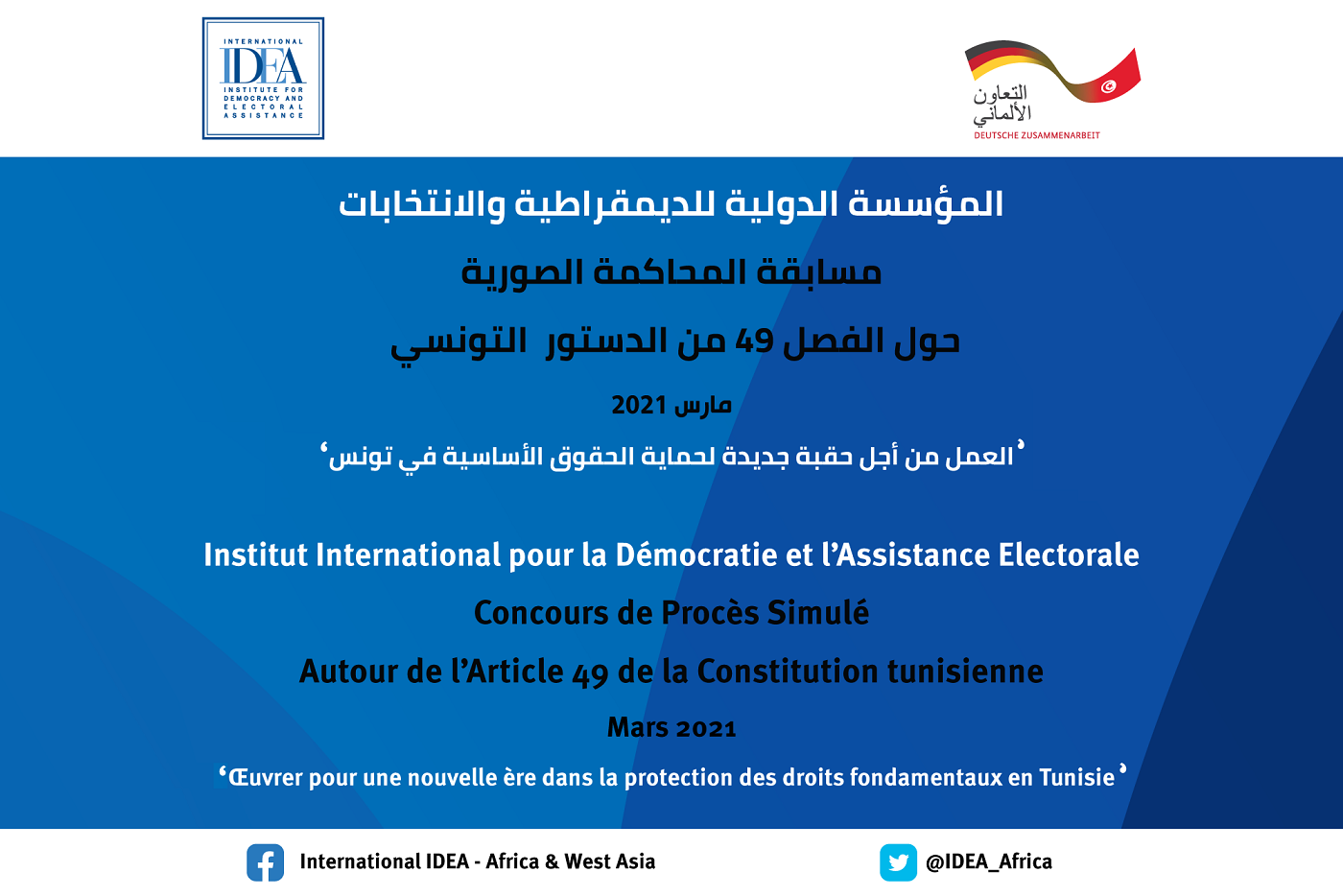 The International Institute for Democracy and Electoral Assistance, Tunis office, is organizing for the first time a 'Moot Court Competition around Article 49 of the Tunisian Constitution', under the project 'Working for a new era in protection of fundamental rights in Tunisia'.
The oral phase of the competition will be conducted online on 6 March 2021 (First round) and 13 March 2021 (Semi-final and final) and will be livestreamed. The teams will plead a hypothetical case around a fundamental right provided for by the Tunisian Constitution based on Article 49 of the Constitution and the principle of proportionality, in front of a jury which hypothetically represents the Constitutional Court. The jury is made up of law specialists from academia, judicial and administrative judges, lawyers, representatives of constitutional institutions and public bodies, as well as national figures.
Six teams from six law universities from all over Tunisia will participate in the competition. The teams are coached by teachers belonging to the same universities. Prizes will be awarded to the winners as follows: First Prize, Second Prize, Prize for Best Written Memorandum, Prize for Best Advocacy and Competitive Spirit Prize.
The language to use in this event is Arabic, and a link for streaming the event will be provided before one day of the event.
Partner Organizations/collaborators: