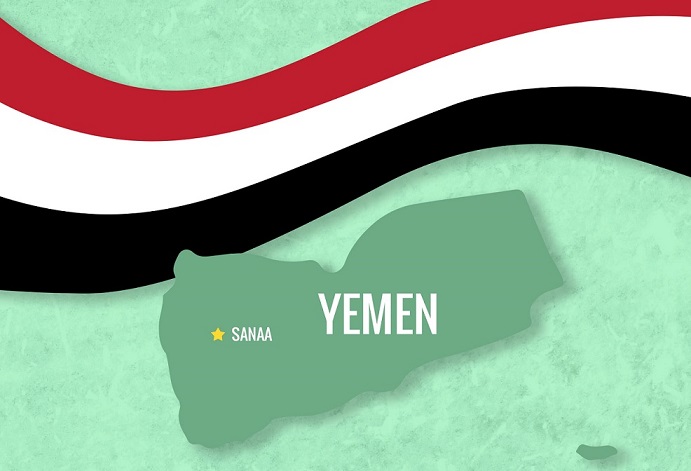 Image credit: Crest Research@Flickr
International Institute for Democracy and Electoral Assistance (International IDEA) will be organizing a multi-party dialogue session on Yemen that will take place in Stockholm on 8-12 April 2019.
إقرأ النص باللغة العربية في أدناه
International IDEA has been providing support to Yemen's transition process for many years. In 2014, International IDEA's experts provided technical support to the Yemeni constitutional drafting committee in Sanaa and Abu Dhabi. In 2016, International IDEA initiated a large project to support the Yemeni peace process. In that context, International IDEA organized 27 dialogue sessions and expert meetings that focused on the draft constitution, and on political arrangements being considered in the peace negotiations.
The April Dialogue Session will be the seventh multi-party dialogue session that International IDEA will have organized since February 2018. The April 2019 Dialogue Session's objective is to generate options that could help to inform future negotiations. As always, the April Dialogue Session will be informal in nature. The participants will neither be asked to reach an agreement on, nor to negotiate over, any specific procedural or substantive matters.
The April Dialogue Session is being organized in cooperation with the United Nations Secretary General's Office of the Special Envoy, with full financial support from the German Federal Foreign Office. International IDEA will continue to provide support to the Yemeni peace process over the coming period with a view to helping secure a sustainable peace.
تعقد المؤسسة الدولية للديمقراطية والانتخابات جلسة حوار متعدد الأطراف حول اليمن في ستوكهولم للفترة ٨-١٢ نيسان/أبريل ٢٠١٩.
تقدم المؤسسة الدولية للديمقراطية والانتخابات الدعم للعملية الانتقالية في اليمن منذ سنوات عديدة. ففي عام ٢٠١٤، قدم خبراء المؤسسة دعماً فنياً إلى لجنة صياغة الدستور اليمني في صنعاء وأبوظبي. وفي عام ٢٠١٦، أطلقت المؤسسة مشروعاً ضخماً لدعم عملية السلام في اليمن. في هذا الإطار، نظمت المؤسسة ٢٧ جلسة حوار واجتماعاً للخبراء ركزت على مشروع الدستور، وعلى الترتيبات السياسية التي تناقشها مفاوضات السلام.
وستكون جلسة نيسان/أبريل سابع جلسة حوار متعدد الأطراف تنظمها المؤسسة منذ شباط/فبراير ٢٠١٨. وتهدف هذه الجلسة إلى وضع خيارات تساعد في إغناء المفاوضات المستقبلية. وكما جرت العادة دوماً، ستكون الجلسة غير رسمية. ولن يطلب من المشاركين التوصل إلى اتفاق أو التفاوض بشأن أي مسائل إجرائية أو موضوعات محددة.
تنظم جلسة نيسان/أبريل ٢٠١٩ بالتعاون مع مكتب المبعوث الخاص للأمين العام للأمم المتحدة إلى اليمن، وبتمويل من وزارة الخارجية الألمانية الاتحادية. وستواصل المؤسسة الدولية للديمقراطية والانتخابات دعمها لعملية السلام في اليمن في الفترة المقبلة بهدف مساعدة الأطراف في التوصل إلى سلام دائم ومستقر.