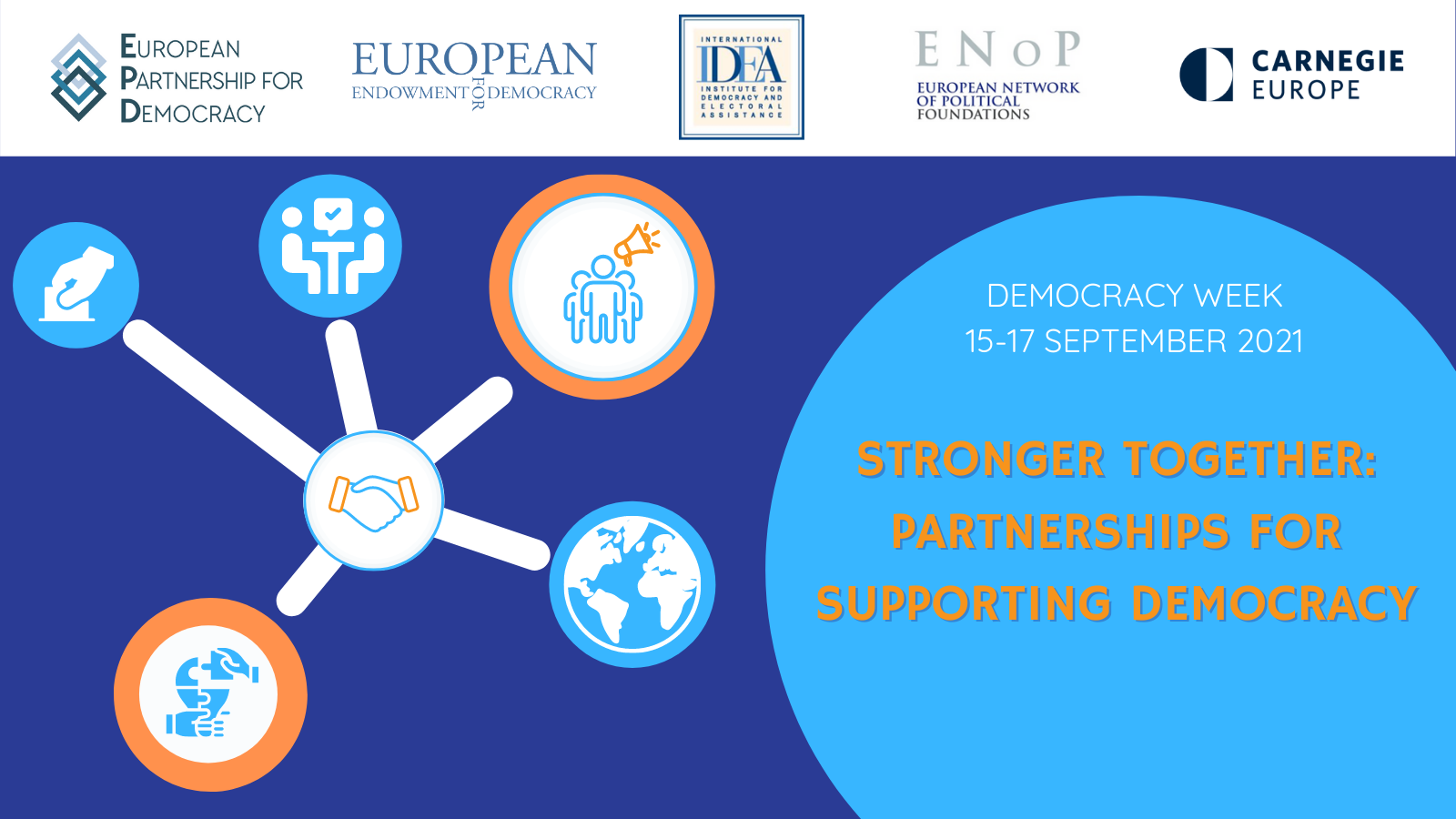 The EU and US announced the establishment of an EU-US Trade and Technology Alliance in June 2021. This alliance will be supported by a Trade and Technology Council, and will cooperate on the development of new technologies based on shared democratic values, including respect for human rights. The Alliance also encourages compatible standards and regulation and an update of the rules-based international order "to ensure democracy delivers and technology improves our lives".
An important policy area that this agenda will be faced with in years to come is cooperation on joint Artificial Intelligence standards to prevent the misuse of this emerging technology and make sure its deployment is based on shared democratic values.
Moreover, the Alliance will be designed to work with other like-minded countries, who will feel the impact of converged regulations for the digital world in the EU and US aiming at promoting a democratic model of digital governance. It is therefore important to give a voice to the Global South in the Alliance.
The new Alliance can build on earlier partnership initiatives to defend democracy and improve security in cyberspace. An important one is the Paris Call. Launched by French President Emmanuel Macron in 2018, the Paris Call is a voluntary agreement bringing together authorities, industries and civil society around principles for a secure cyberspace.
This panel discussion brings together key transatlantic and multi-stakeholder speakers on democracy and technology from the fields of politics and the tech industry, as well as from the Global South. It will discuss pertinent questions including:
How can big tech work with actors such as governments, political parties, civil society and international organizations to defend democracy online?
What are the main threats to democracy posed by emerging technologies such as Artificial Intelligence?
How can the impact of emerging technologies on democracy, including the impact of Artificial Intelligence, be addressed through partnerships?
Will the transatlantic Alliance focus primarily on converging regulation and setting standards, or also on agreeing on soft law, similar to the EU Code of Practice on Disinformation? and
How to ensure the inclusion and voice of the Global South in setting common standards?

Agenda:
15:00 – 15:15 Welcoming remarks, introduction of speakers and introduction of the topic
Mr Peter Wolf, Senior Expert on digital technologies, International IDEA
15:15 – 15:40 Panel discussion
Ms Kim Van Sparrentak, Member of the European Parliament (The Netherlands) and Member of the Special Committee on Artificial Intelligence in a Digital Age (video).
Mr Brando Benifei, Member of the European Parliament (Italy) and Member of the Special Committee on Artificial Intelligence in a Digital Age (video).
Cornelia Kutterer, Senior Director, Rule of Law & Responsible Tech, European Government Affairs, Microsoft.
Prof. Fabro Steibel, Executive Director, Intituto de Tecnologia & Sociedade Rio de Janeiro.
Ms Moira Whelan, Director for Democracy and Technology, National Democracy Institute.
Moderated by Mr Peter Wolf, Senior Expert on digital technologies, International IDEA
15:40– 16:25 Moderated discussion and questions and answers
16:25 – 16:30 Closing remarks
Partner Organizations/collaborators:
Panel discussion organised by International IDEA within the framework of Democracy Week 2021 "Stronger together: Partnerships for supporting democracy"
RSVP/Contacts:
To participate* and ask questions to panellists please follow this link.
*Individuals noted on any UN sanctions list (United Nations Security Council Consolidated List) or European Union sanctions list are not allowed to participate in any International IDEA events.
Useful Links / Information: