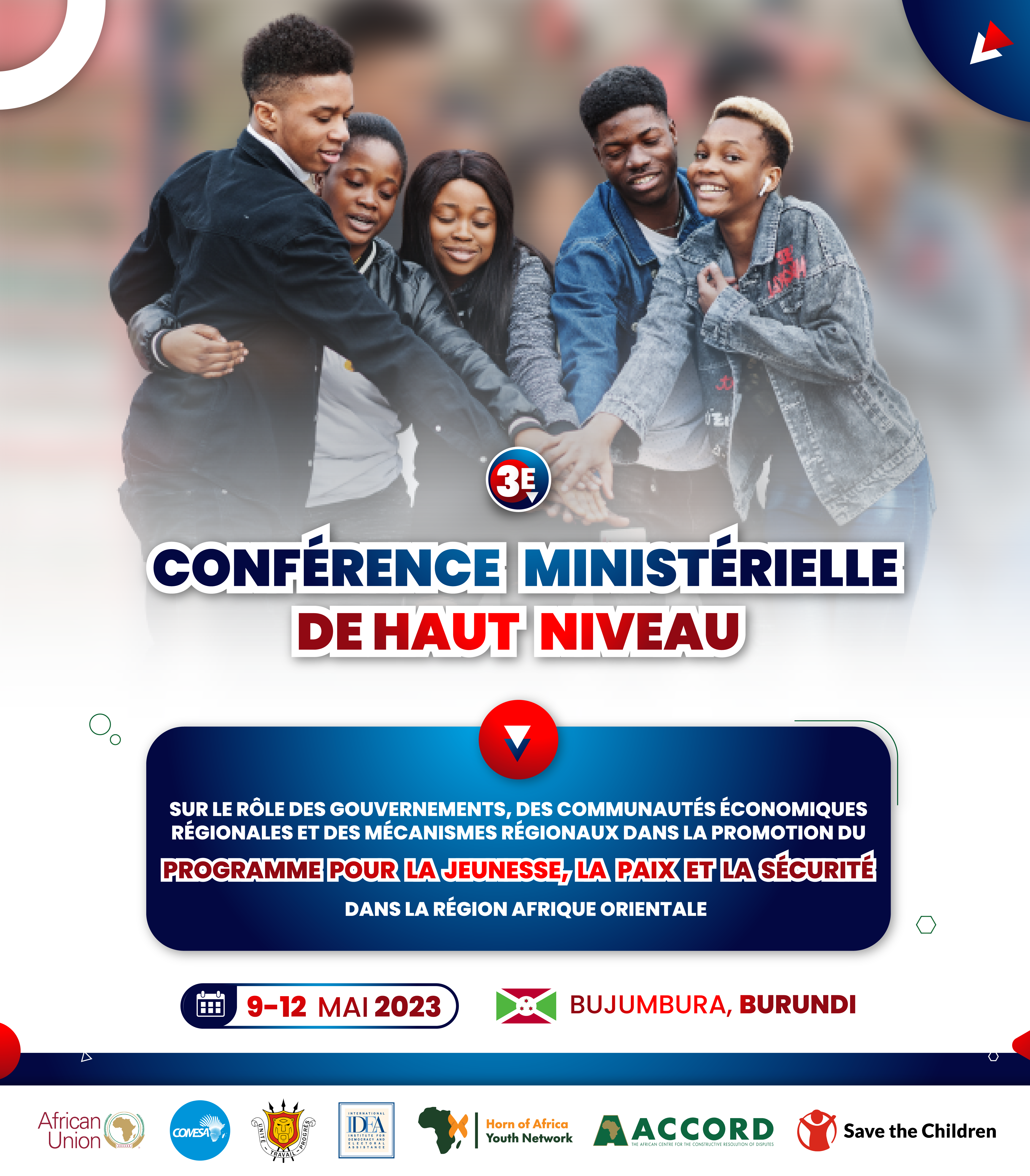 The East Africa High-Level Ministerial Conference on Youth, Peace and Security, a four-day hybrid event, will take place in Burundi, 9-10 May 2023.
This is the third edition of the high-level ministerial conference of East African states. This year's theme focuses on the role of regional economic communities REC's and regional mechanisms RM's in promoting youth, peace, and security agenda in the East African region.
English and French Translation are available.
Partner Organizations/collaborators:
African Union, International IDEA, COMESA, Horn of Africa Youth Network, Accord, Save the Children
Useful Links / Information: