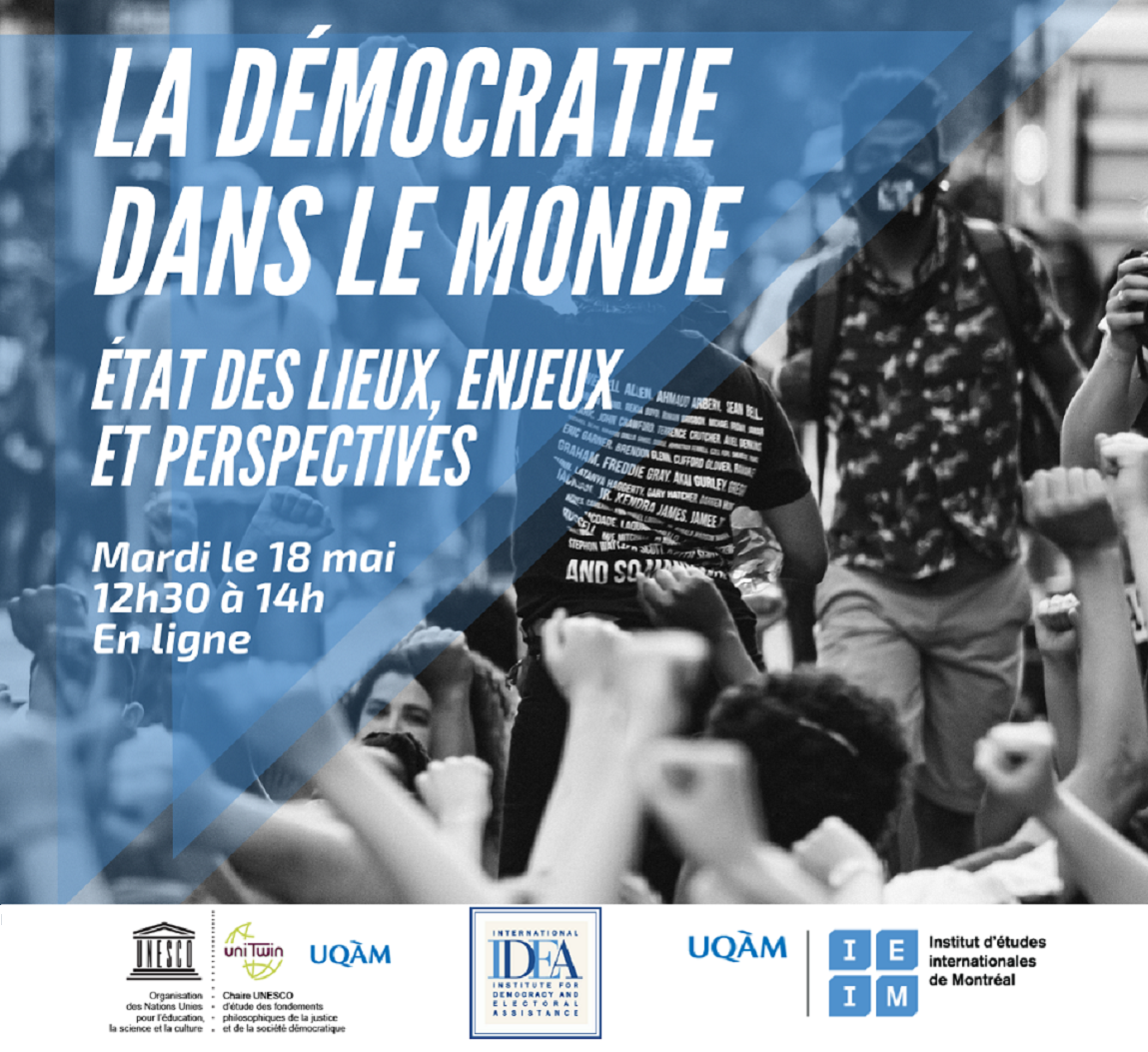 While the trend of democratic decline has been observed for several years, the Covid-19 pandemic has exacerbated the situation, with some countries seeing it as a pretext to tighten their grip on power beyond the necessary health measures.
Covid-19 has become a major threat to democracy, and with recently published reports pointing to a decline in the quality of democracy, the Montreal Institute of International Studies (IEIM) and its members are concerned about the current state of democracy in the world. To contribute to the global debate, IEIM is organizing a panel on Democracy in the world: state of play, challenges, and perspectives.
The interactive panel discussion will seek to address key issues such as the state of democracy in the world, the forces at play, the causes of the trends observed, the impact of Covid-19 on democracy, and the envisioned Summit for Democracy by the Biden Administration. The conversation will be held in French and is aimed at both the academic community as well as the general public.
Speakers:

Moderator:

Commentator:
Yves Couture, the Université du Québec à Montréal (UQAM) and UNESCO Chair in Studies of the Philosophic Foundations of Justice and Democratic Society
This webinar will be held Tuesday, 18 May 2021, from 12:30 -14:00 (EDT) via ZOOM.
Event Language: French
Partner Organizations/collaborators:
The Montreal Institute of International Studies (IEIM)
Useful Links / Information: