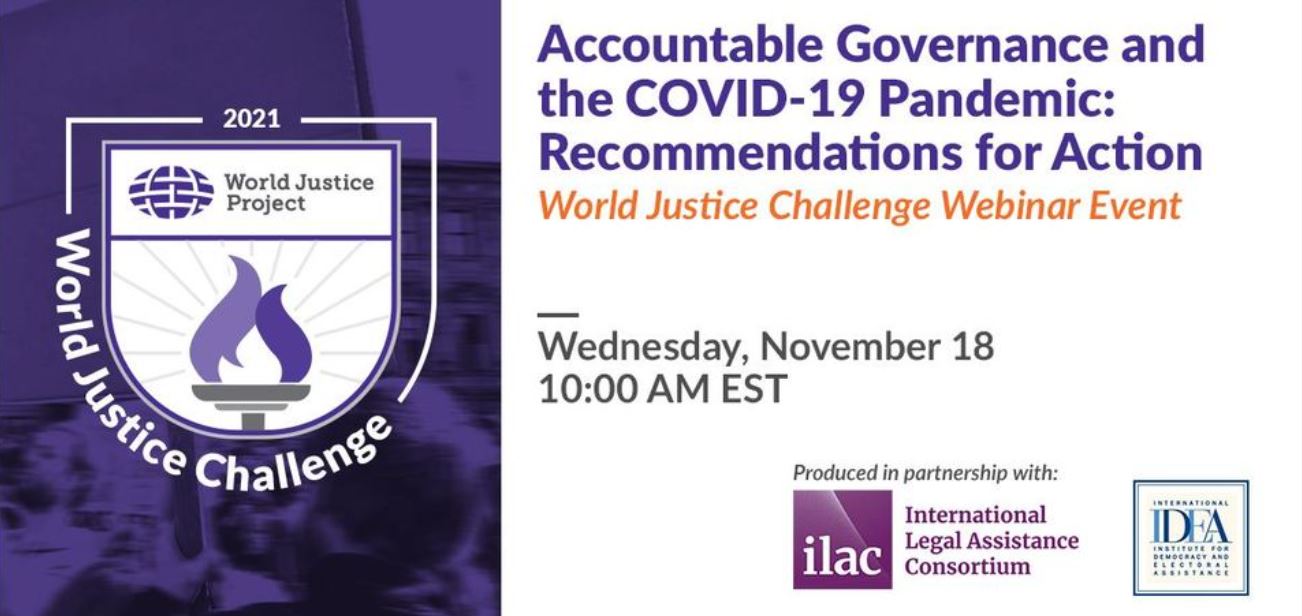 The World Justice Challenge 2021: Advancing the Rule of Law in a Time of Crisis seeks to identify, recognize, and promote good accountable governance practices and high-impact projects and policies that protect and advance the rule of law in this time of unprecedented crisis.
The COVID-19 crisis is presenting an enormous stress test for accountable governance on which an effective public health response depends. Responding to a public health emergency such as COVID-19 requires government institutions capable of delivering both preventive and emergency medical care while also maintaining other essential public services. Regardless of the exigencies of the crisis, governments must carry out these basic functions in accordance with the rule of law—open to the public, contestable in the courts and through elections governed by law, with the consent of the legislature, and reviewed by audit and other oversight bodies.
Co-sponsored by World Justice Challenge thematic partners International IDEA and the International Legal Assistance Consortium (ILAC), this discussion will focus on key accountable governance problems raised and exacerbated by the pandemic and discuss recommendations for actions needed to address the crisis' underlying challenges, support an effective recovery process, and build back better rule-of-law-based societies.
Speakers:
Laura Thornton, Director for Global Programmes, International IDEA
Richard Sannerholm, Director of Assessment and Legal Analysis, International Legal Assistance Consortium (ILAC)​
Ted Piccone, Chief Engagement Officer, World Justice Project (moderator)