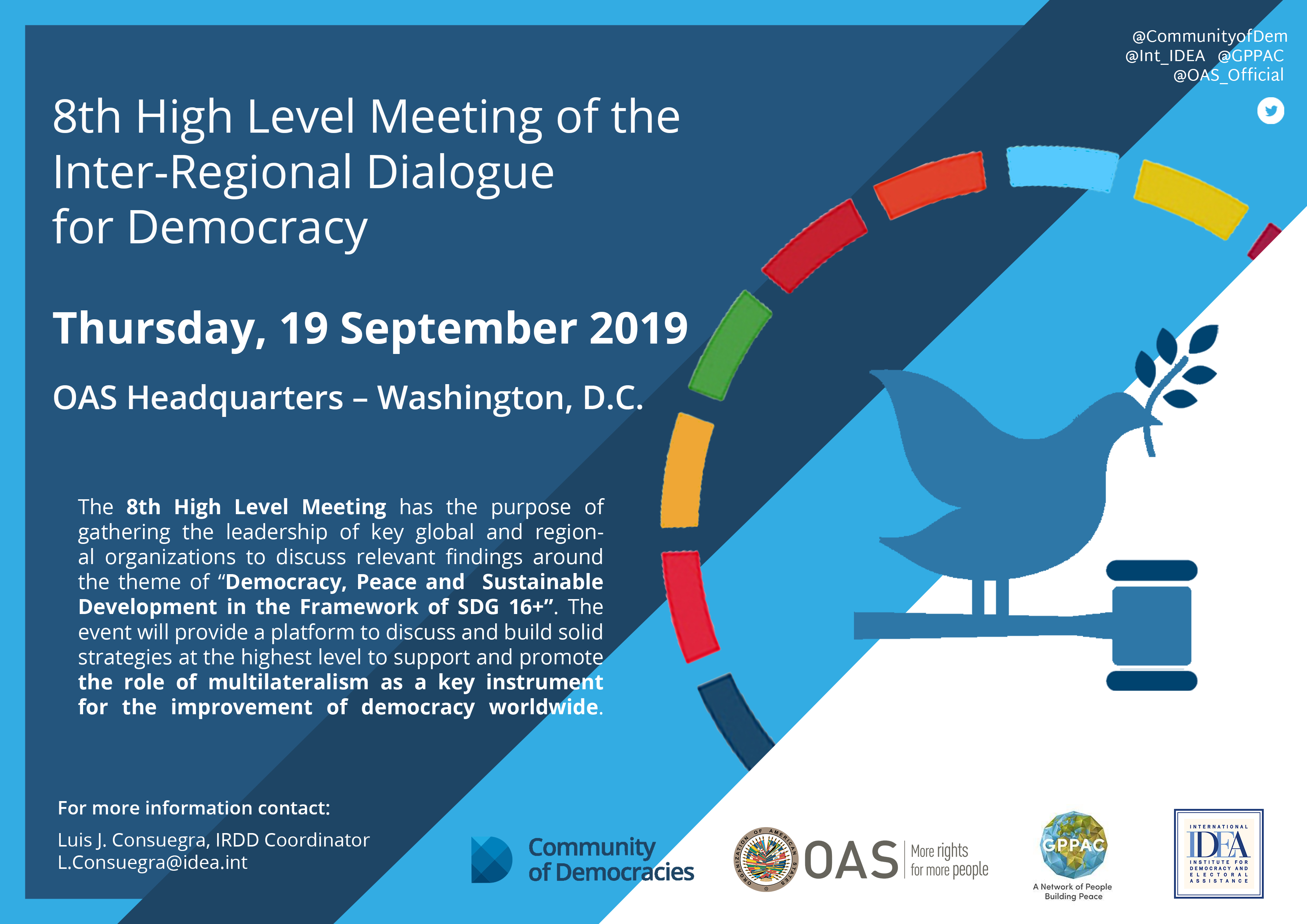 International IDEA, together with the Community of Democracies, the Organization of American States and the Global Partnership for the Prevention of Armed Conflict (GPPAC), will hold the 8th High-Level Meeting of the Inter-Regional Dialogue on Democracy (IRDD), at the Art Museum of the Americas of the Organziation of American States in Washington, D.C., USA, on 19 September 2019.
The High-Level Meeting of the IRDD seeks to bring together the global and regional organizations at the highest level to discuss the role of multilateralism, through global and regional arrangements, in the advancement of democracy, peace and development in the framework of the 2030 Sustainable Development Agenda, with a particular focus on SDG 16+ and SDG 17; and to discuss and propose policy recommendations for the way forward.
The IRDD is the only platform worldwide that brings together global and regional organizations to discuss key issues related to democracy. The partner organizations include the Council of Europe, the African Union, the Association of Southeast Asian Nations, the European Union, the League of Arab States, the Organization of American States, the Pacific Islands Forum, and the South Asian Association for Regional Cooperation, always with the participation of the United Nations and the Community of Democracies, with International IDEA as the facilitator.
Partner Organizations/collaborators:
Community of Democracies, the Organization of American States, the Global Partnership for the Prevention of Armed Conflict (GPPAC)